Meeting Accommodation Needs
Our university provides 5,400 accommodations for students in four dormitory areas, including the dormitory located in the 2nd campus of the university (District 4), the dormitory located in Hoang Dieu campus (District 4), and the dormitory in Phan Huy Ich campus (Go Vap District) with a total floor area of 9,600m2.
The Value of Distance
All university dormitories are located within the city, close to the bus system, large parks, and cultural centers. Therefore, it is very convenient for students to travel between districts, pursue further studies outside, and participate in extracurricular activities or part-time jobs.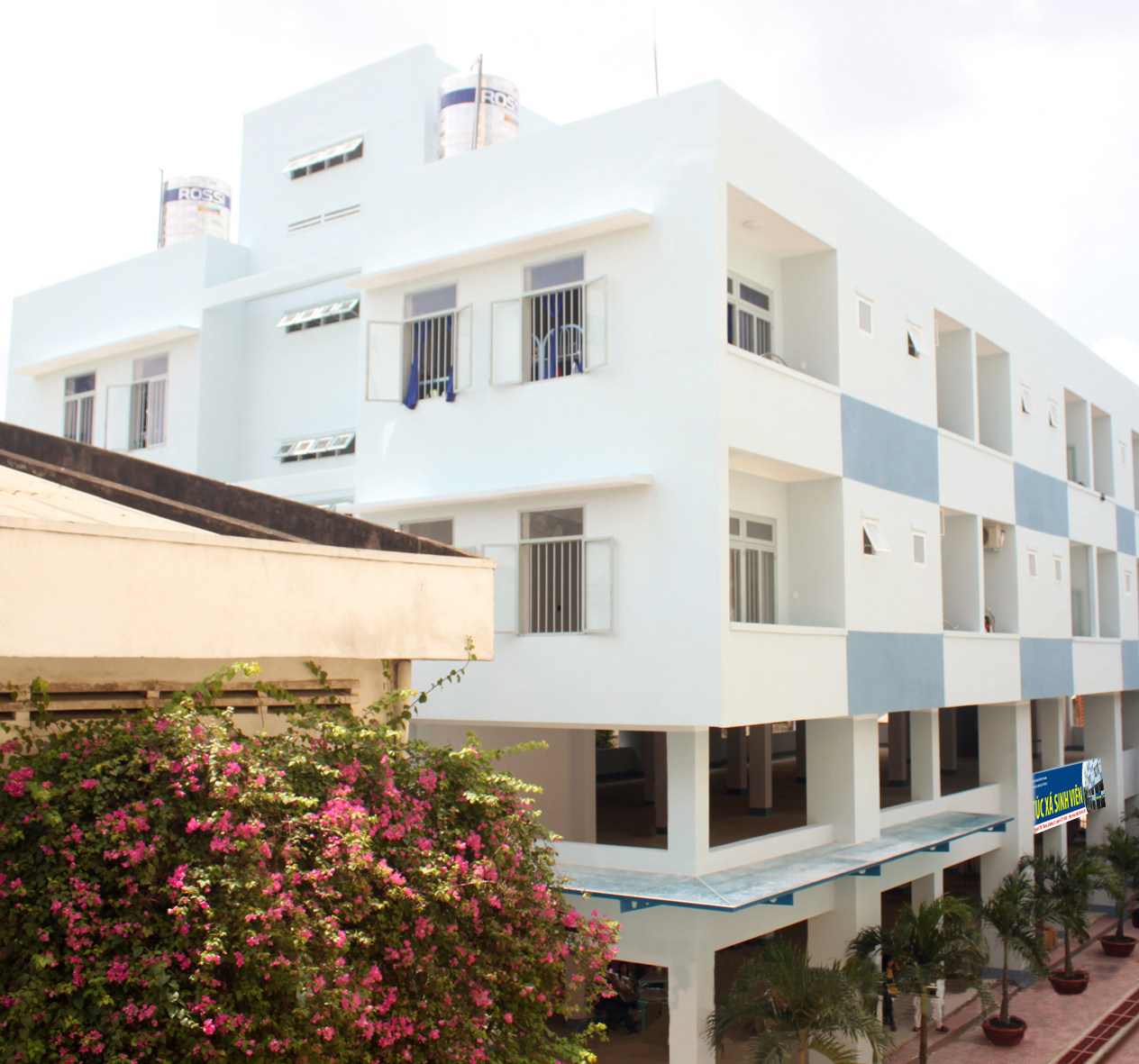 Health – Security – Hygiene
The university has arranged a medical room and a reasonable-priced canteen within the dormitory areas, ensuring food safety and providing the best services for students' learning and living needs. The dormitories always maintain stable security systems, strictly managed by the university dormitory management board. Roll calls and reminders of the university's regulations are conducted regularly every night to avoid unexpected incidents for students. Additionally, the dormitory is carefully equipped with a security camera system and anti-theft doors to prevent unauthorized access.
Opportunities for Maturity
Living in a dormitory is an indispensable part of students' life. You will learn to take care of everything, take responsibility for yourself, as well as gain independent living skills. Moreover, when living in a dormitory, you will step out of your "safe zone" to meet many people – those who share common interests. It will be easy to make friends and connect with other students in the dormitory. You only have one life as a student. So, experience it to mature!