The initial steps in your academic journey can shape your entire future career. That's why Career Orientation Day is an annual activity organized by NIIE, designed to help new students gain a clearer understanding of the profession they are pursuing, choose the right direction, and prepare themselves for the upcoming four years of study.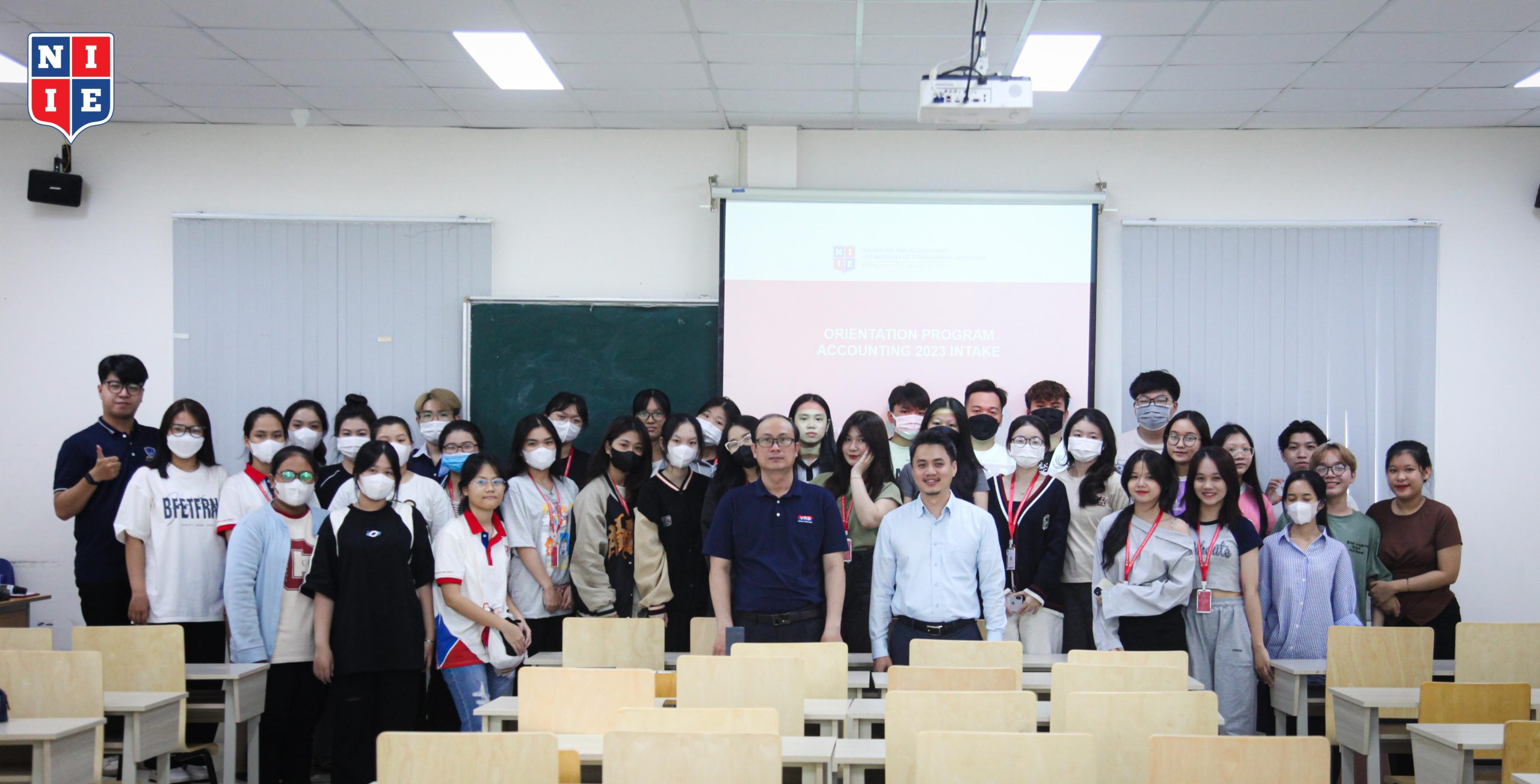 The Career Orientation Day for K23 Accounting Majors, held on October 13, welcomed three special guests – experts, business leaders, and experienced educators in the field: Dr. Nguyen Manh Hoang, Vice Director of NIIE; M.Fin Truong Van Quoc, Head of Risk Management Department at the Vietnamese-Russian Joint Venture Bank Branch in Ho Chi Minh City; MSc. Ta Huu Hien, an English lecturer at NIIE.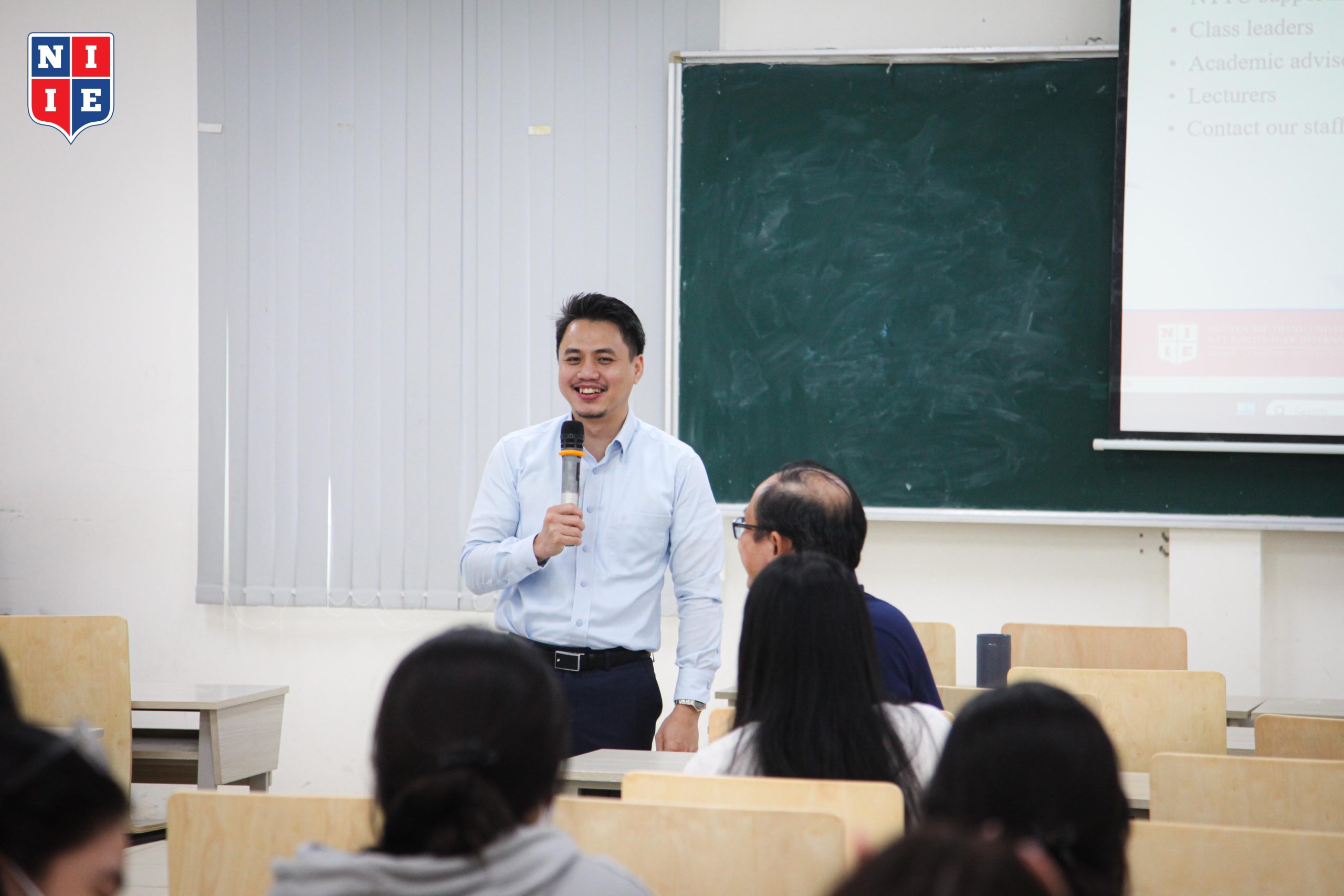 To kick off the session, Dr. Nguyen Manh Hoang introduced the International Standard Accounting Program at NIIE. Students in this program will receive enhanced English language training, ensuring they achieve a B2 standard (IELTS 5.5 – 6.0), meeting the recruitment requirements of international companies. He emphasized that NIIE not only provides knowledge of domestic accounting but also extends the curriculum to international accounting. Financial accounting is another significant advantage at NIIE, where students gain a full understanding of both accounting and company financial operations. With a strong focus on application, students at NIIE also participate in practical activities, internships, and visits to bridge the gap between classroom theory and business realities.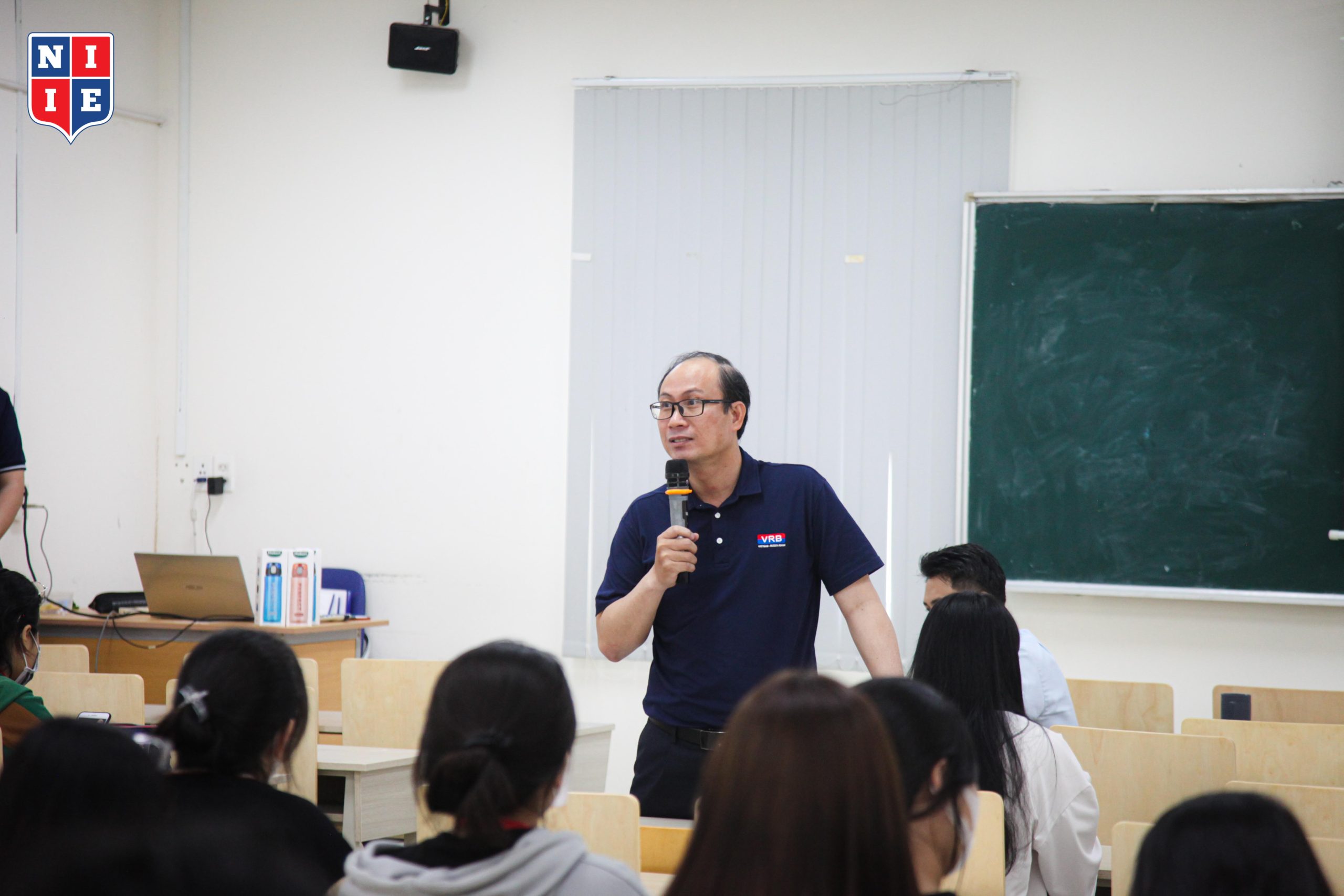 Focusing more on career prospects, Mr. Truong Van Quoc shared that accounting is a field with tremendous potential in the future because 100% of companies require professionals in accounting roles. He highlighted that after graduating from the program, students can confidently undertake roles such as Accountant, Treasurer, Bank Transaction Officer, and have opportunities to transition to Finance-related careers, such as Credit Officer, Financial Services Consultant, Risk Management Specialist, Corporate Financial Specialist, Investor, and more.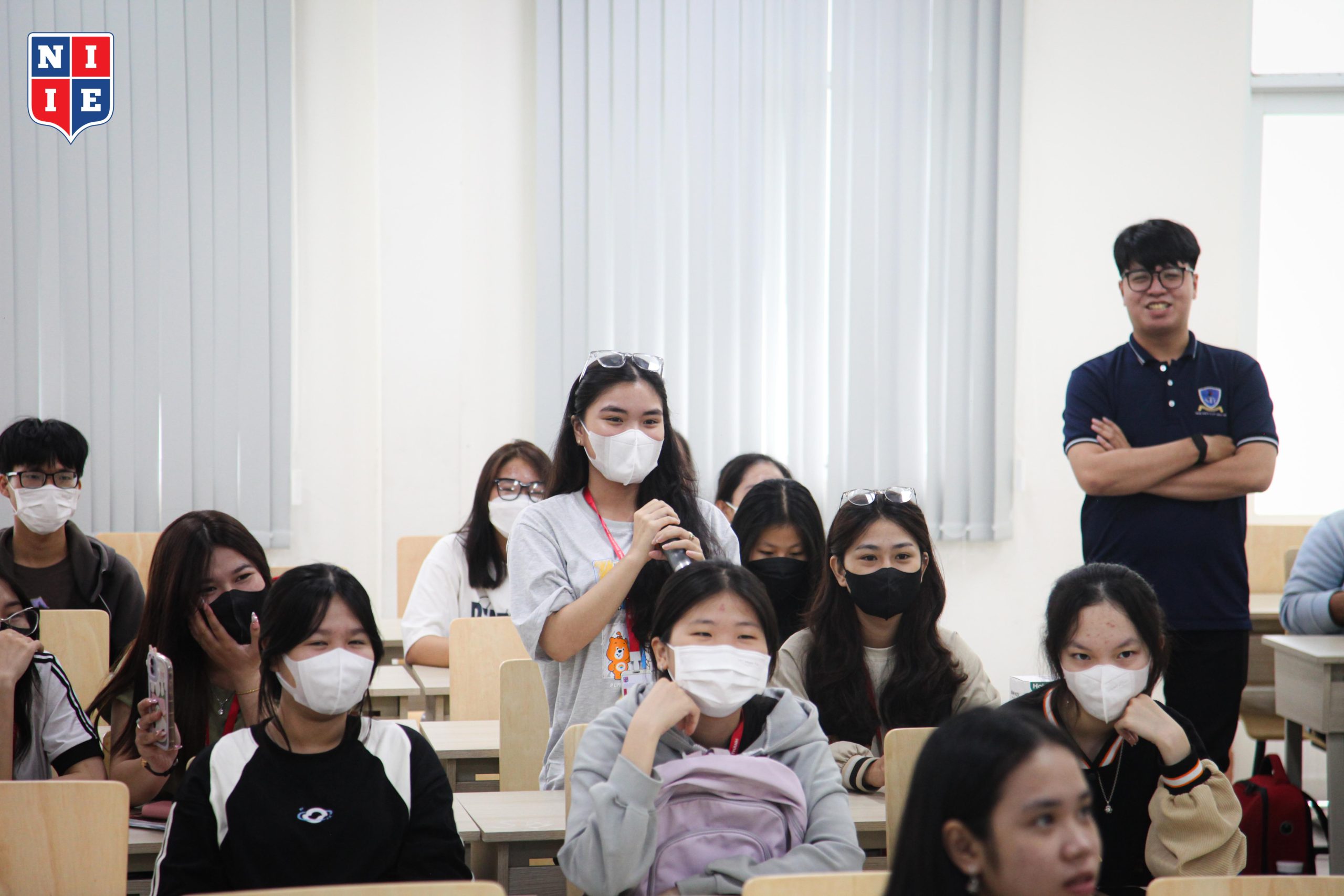 In addition, guest speaker Mr. Truong Van Quoc passionately shared the Career Path of Accounting professionals, the knowledge and skills students need to equip themselves with while still in school in order to progress quickly and succeed in their careers.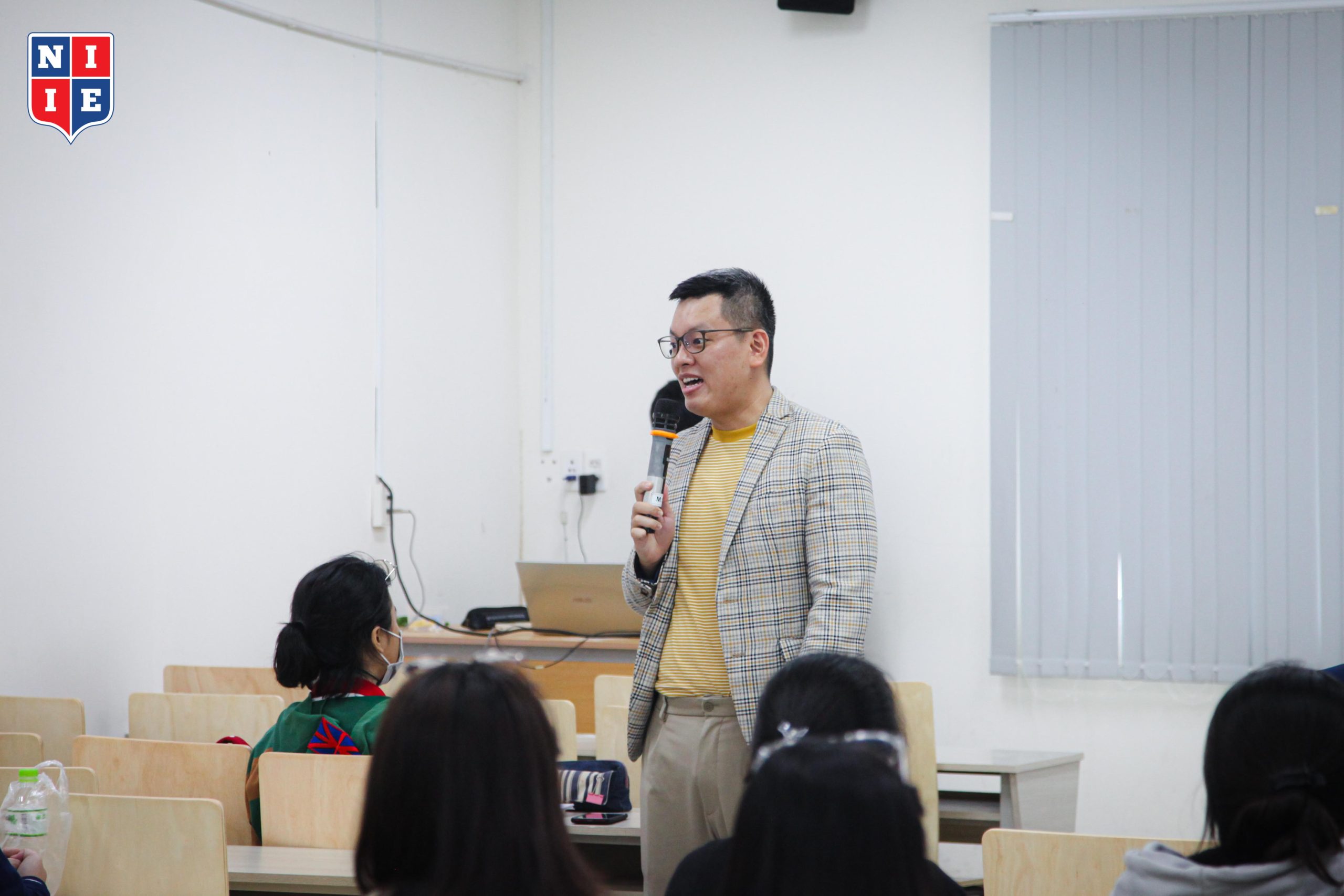 With comprehensive support from NIIE, the program introduced MSc. Ta Huu Hien, the academic advisor for K23 Accounting majors. He is known for his dedication, enthusiasm, and deep concern for students. He is also actively involved in academic activities and scientific research both nationally and internationally.
Some images from the Career Orientation Day for K23 Accounting Majors: