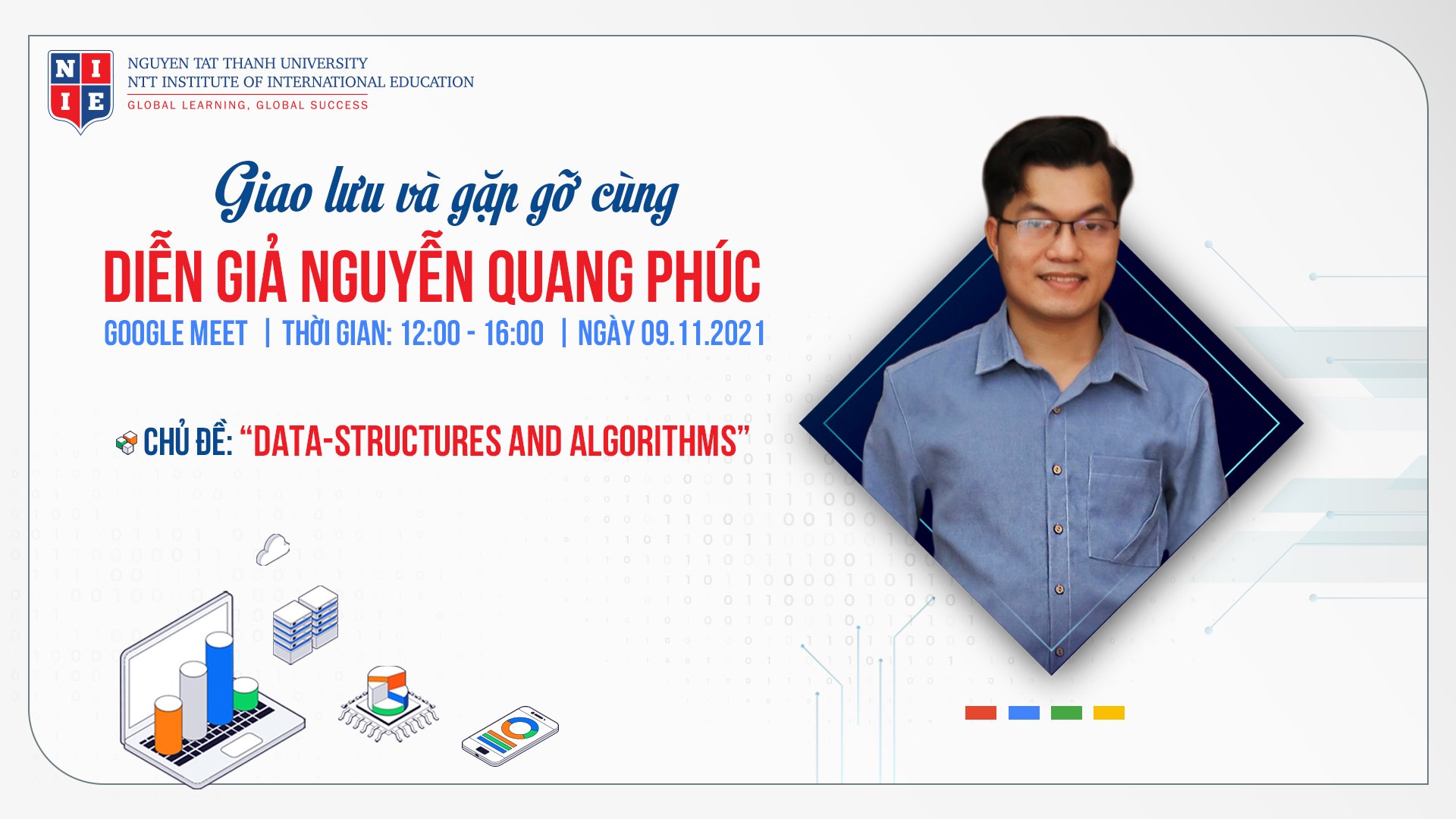 Time: 12:00 – 16:00 Tuesday, November 9, 2021
Location: Live on Google Meet ( link attached on LMS)
Subject: Data Structures and Algorithms
With the aim of providing students with an understanding of the importance and role of data structures and algorithms in software projects, speaker Nguyen Quang Phuc will bring to the workshop knowledge about:
– The latest trends of technology transformation.
– How to design data according to market needs.
– Prerequisites to design a suitable algorithm…
In addition, there are some tips and advice to note for students with application development orientation. If you have any questions please don't hesitate to ask the speaker.