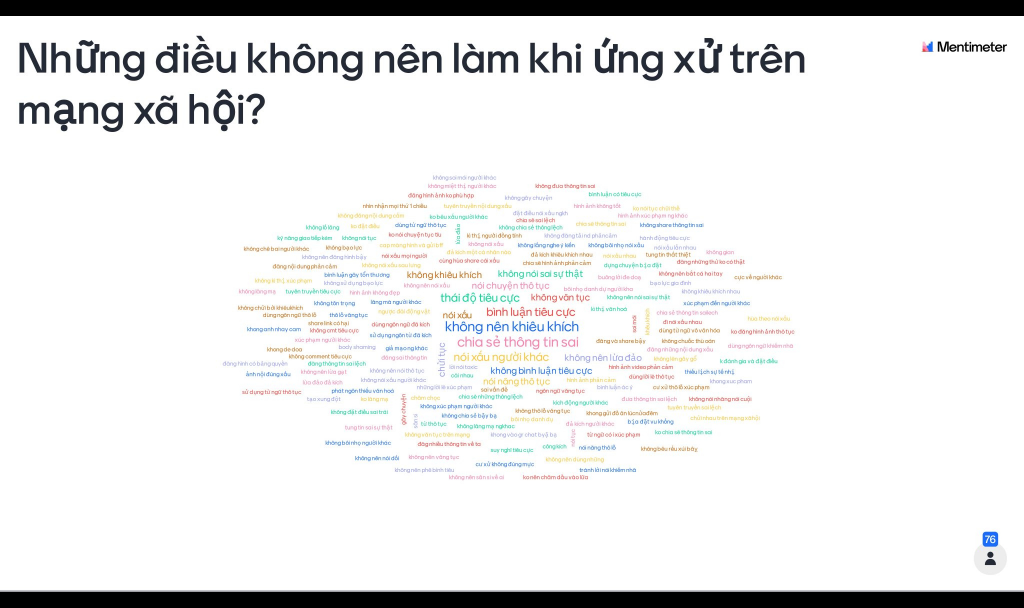 I. Introduction to the speaker
1/ PhD. Pham Thi Thuy
Possessing many prestigious degrees, a doctorate in Sociology at the Vietnam Academy of Social Sciences, she is currently holding the position of Deputy Head of the Department of State Administration of Science and Technology. Society – National Academy of Public Administration Branch in Ho Chi Minh City. In addition, she also participated in the compilation and publication of books, authored and co-authored many books such as Parenting profession, child rearing blessing, abuse prevention handbook – the treasures of Knight Tani,…
2/ Dr. Bui Hong Quan
He holds a Ph.D. in Psychology from the Vietnam Academy of Social Sciences and attended the State Management training course in Administration and Economics at RMIT University, Melbourne, Australia. Currently, PhD. Bui Hong Quan is working at Ho Chi Minh City Academy of Cadres. Previously, he was Deputy Head of Department at Ho Chi Minh City Department of Labor, War Invalids and Social Affairs, and here, he received certificates of merit from the Prime Minister, the Chairman of the People's Committee of Ho Chi Minh City and the Minister of Labor, War Invalids and Social Affairs. Besides the journey of many years of working and teaching for many large organizations and enterprises, PhD. Bui Hong Quan is also the co-author of 7 psychology textbooks, including books that students must have heard at least once such as Textbook of Communication Psychology, Textbook of Communication Skills …
3/ Dr. Dao Le Hoa An
Currently, he is holding the positions of Strategic Director of the Center for Applied Psychological Science and Career 4.0 Jobway (jobway.vn), Deputy Director of the Vietnam Institute of Technology and Practice. (Smentor), Member of the Central Executive Committee of the Vietnam Psychological Association, Entrepreneurship Lecturer, Business Psychology Consultant, Member of the Southern National Advisory and Support Council for entrepreneurship. VCCI).
An extremely interesting point is that all three speakers are famous doctors in the field of Psychology and are "familiar faces" of television programs. , mass communication on topics of family psychology, social psychology, psychology in human resource management…
II. Contents of the workshop "Culture of behavior on social networks"
With their many years of experience, three speakers PhD. Pham Thi Thuy, PhD. Bui Hong Quan, PhD. Dao Le Hoa An brought K21 new students of NTT Institute of International Education (NIIE) very new perspectives on the nature of social networks, benefits, harms and potential dangers for social networks. users on social networks, especially emphasizing cultural behavior and the provisions of the law on inappropriate behavior in cyberspace… From there, helping you to have the right view in the culture of behavior and build yourself a professional style, beautiful image on social networks. In addition, the speaker also spent a lot of time listening to the difficult problems that the students are facing on the first day of "toddling" entering the university lecture hall and giving you some words of valuable advice and lesson to prepare for yourself.
Throughout the lesson, all three speakers skillfully asked questions and small practice exercises to help students form their ability to interact with guests to become more confident in communication, and have sharp thinking abilities to detect and solve problems skillfully.
At the end of four workshops, PhD. Pham Thi Thuy, PhD. Bui Hong Quan, and PhD. Dao Le Hoa An all left compliments for K21 NIIE for their enthusiasm, positive attitude, inquisitiveness, and smart behavior. In the opposite direction, 100% of the students participated fully, of which 98% said that the workshop brought a lot of new and valuable knowledge, especially many students felt that the shared lessons were very useful and they wish to participate in more workshops of the Institute soon.