On 15-17th June 2021, as a leader in ICT sector study, Nguyen Tat Thanh University presented a report on Enterprises Pilot Survey in Ho Chi Minh City, followed by Hanoi University of Industry (ICT survey in Hanoi), Hanoi University (Tourism survey in Hanoi), and Vietnam National University of Agriculture (Agrifood survey in Hanoi).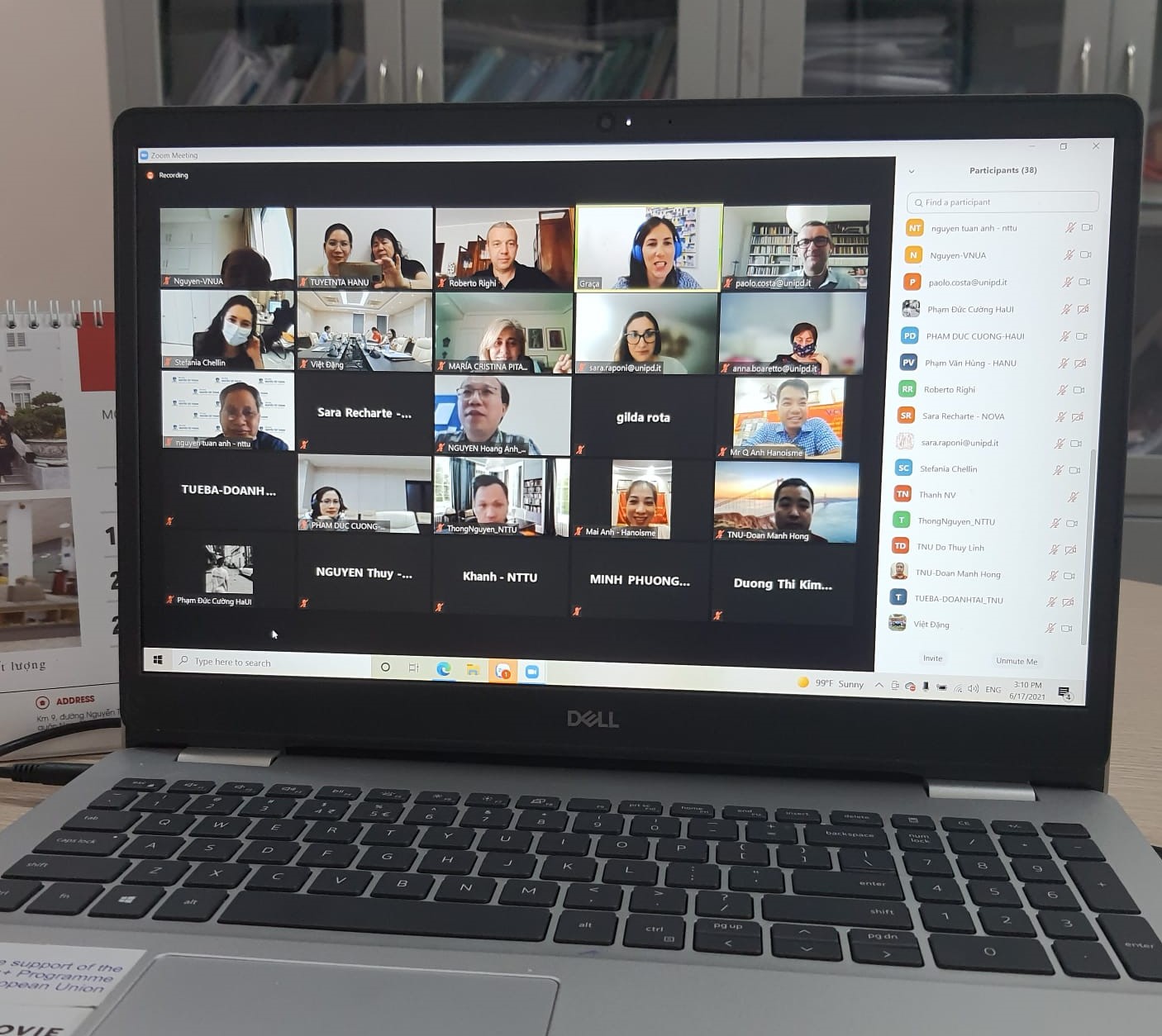 The meeting was successfully taken place online with all project members using zoom meeting Italia, Spain, Portugal, Ho Chi Minh City and Hanoi (Vietnam). Project partners discussed the results and difficulties encountered during the enterprises pilot surveys in all sectors (ICT, Tourism and Agrifood) facing the complex development of Covid 19 pandemic since 2019. Also, next steps for work package 3 – Implementation of Labour Market Observatory were considered for discussion.
Based upon the covid 19 situation, it was all agreed to postpone the deadlines for enterprises surveys and final report of work package 2 until the end of November, 2021.