Most severely affected by the Covid-19 pandemic, Hospitality Management – once a hot industry – has now turned into a source of concern and apprehension for students when choosing their field of study. To address this and provide necessary information about the educational program at NIIE, the Institute organized a Career Orientation Day for Fresh Students majoring in Hospitality Management on the 21st of October.
The Career Orientation Day for Fresh Hospitality Management Students was honored to have Dr. Phan Thi Ngan, Head of the Hospitality Management Department at NIIE; Mrs. Nguyen Thi Xuan Dao, M.B.A, Deputy Executive Director of Majestic Sai Gon; Mrs. Nguyen Thi Dung Nghia, M.A, Head of the English Department at NIIE, members of the program's organizing committee, academic advisors, and the freshmen from the K23 batch specializing in this field.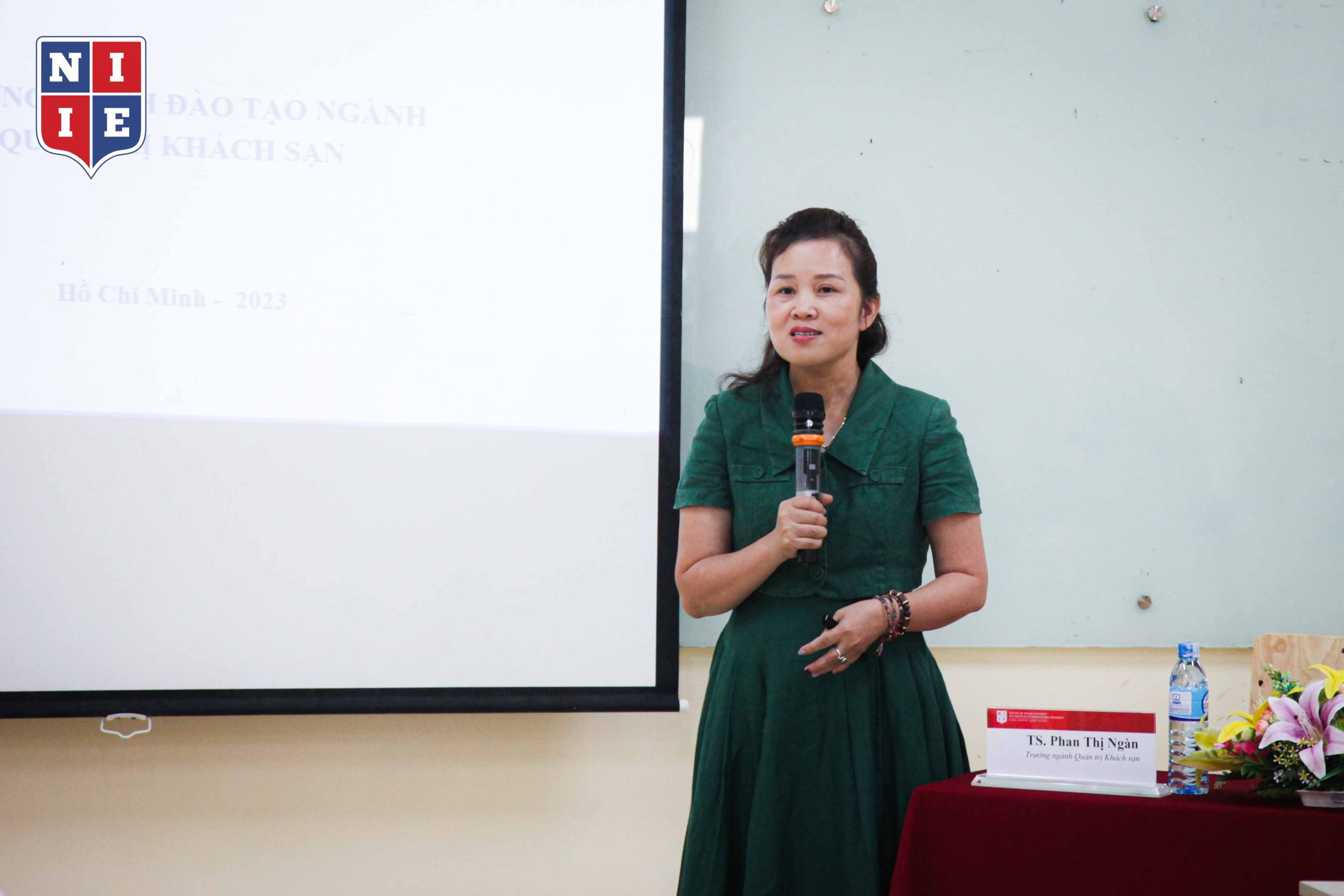 The aim was to help students understand the educational program, find the right direction for themselves, and plan their studies for the coming years. Dr. Phan Thi Ngan shared information about educational philosophy, training duration, and learning standards. Going deeper, she highlighted how the NIIE program aligns with international standards, references direct industry practices, and emphasizes English proficiency and soft skills. These are aimed at providing learners with high professional capabilities, English language proficiency equivalent to B2 level (corresponding to IELTS 5.5 – 6.0), and the ability to apply knowledge and skills practically, confidently working in multinational corporations and enterprises. The advantages for students choosing the international standard program at NIIE were also detailed, such as access to cutting-edge software and new technologies, state-of-the-art 4-star practical rooms, an international library, and a network of over 3000 domestic and international business partners.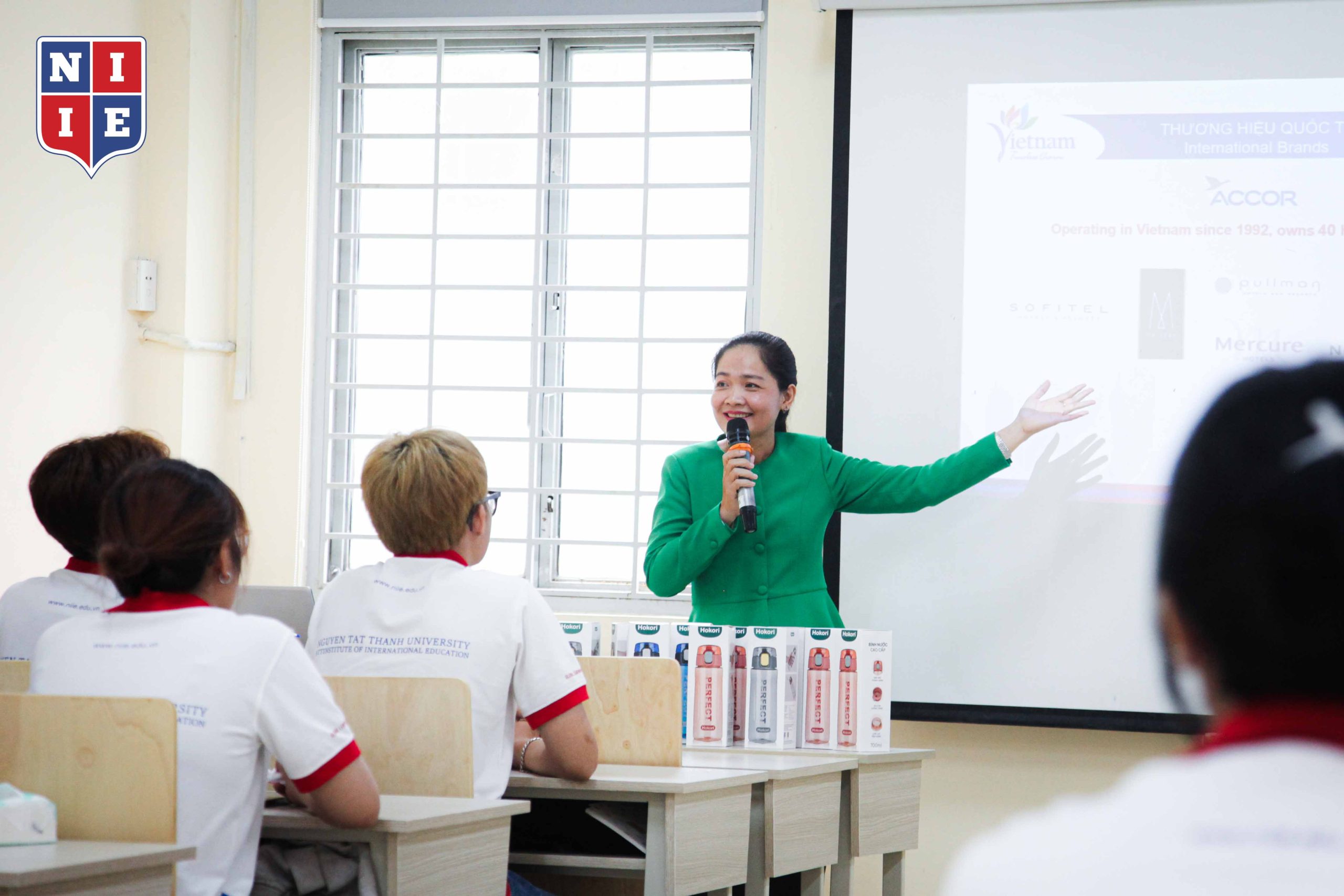 Once a trending industry, HM suddenly became a source of concern and hesitancy for students when making choices. To address these concerns, Dr. Nguyen Thi Xuan Dao, Deputy Executive Director of Majestic Hotel Saigon, presented statistical data regarding the status of the accommodation industry over three phases – before, during, and after the Covid-19 pandemic. This data highlighted the industry's resurgence and the increased demand for domestic and international tourists. With over 20 years of experience in hotel management, she also provided unique insights into customer psychology and industry trends for the coming years, such as the diverse needs in the tourism sector, the demand for innovation in tourist destinations, and especially the trend of eco-friendly travel. The students from batch K23 in Hospitality Management also learned that with a program at NIIE focusing on English, soft skills, and diversity, job opportunities after graduation will not be limited to the hotel industry but will extend to various potential areas such as resorts, cruises, casinos, entertainment complexes, event management, restaurants, bars, shopping centers, and hospitals.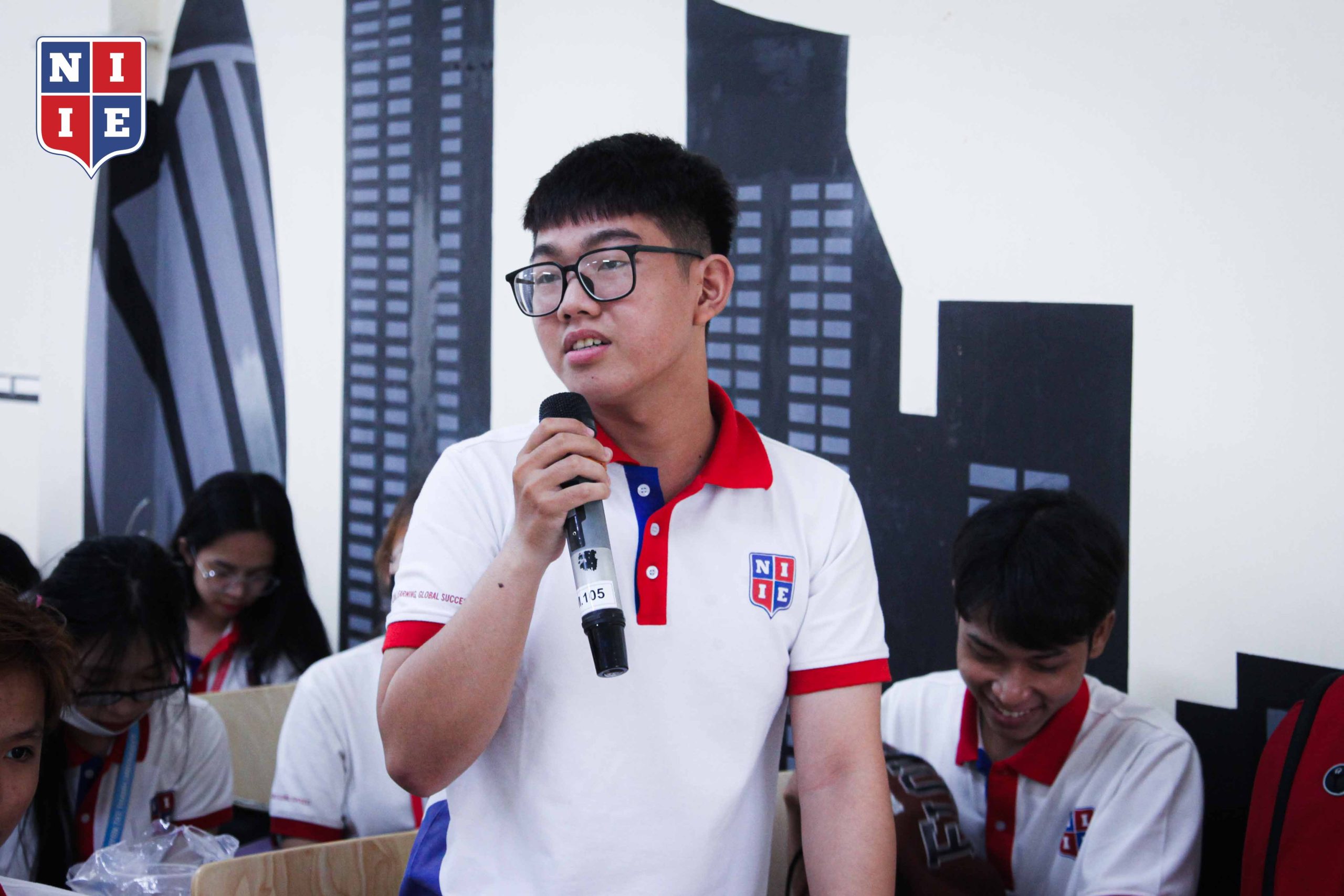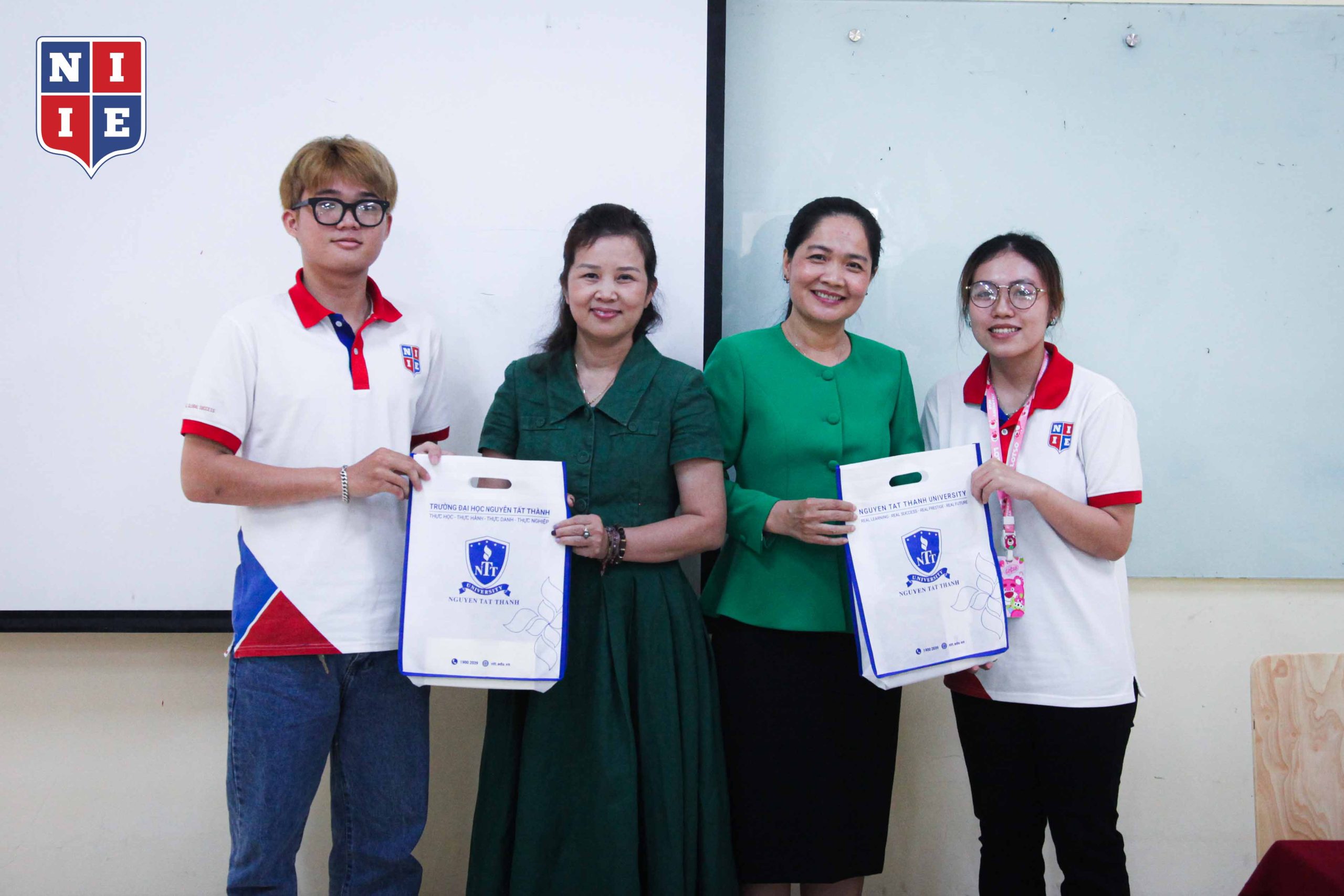 After the program, are the K23 HM students more confident about the path they are pursuing? Are there any remaining concerns or worries? If everything is clear, let's plan together to conquer the exceptional Bachelor of Hospitality Management degree!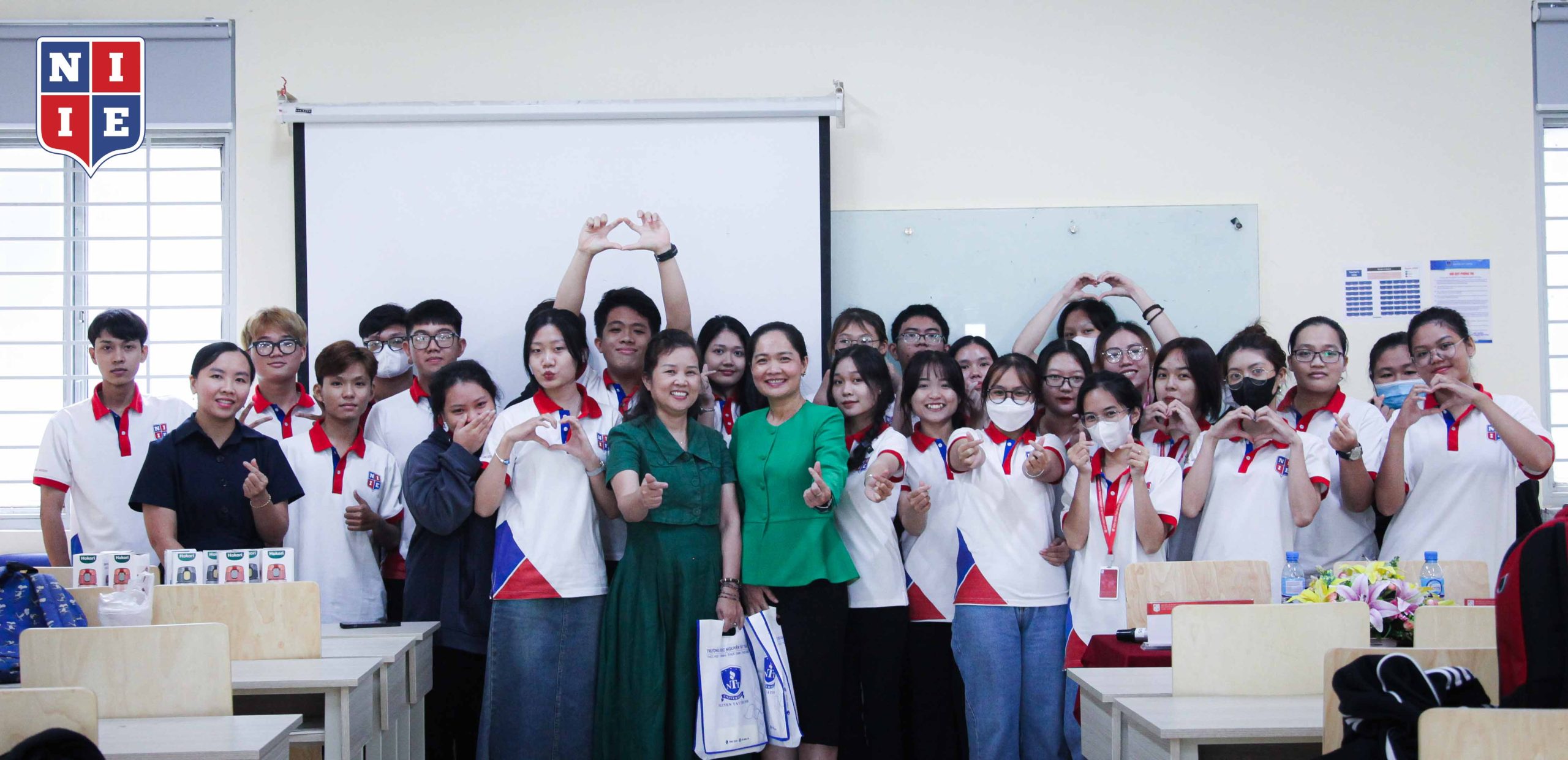 ———————————————
NTT INSTITUTE OF INTERNATIONAL EDUCATION – NGUYEN TAT THANH UNIVERSITY
GLOBAL LEARNING – GLOBAL SUCCESS
Address: 458/3F Nguyen Huu Tho, Tan Hung Ward, District 7, Ho Chi Minh City
Hotline: 0934 116 244 / 0938 116 244
Email: niie@ntt.edu.vn