"Can I study Business Administration if I am weak in English, or even if I have lost my foundation?" This is a question that the NTT Institute of International Education (NIIE) receives a lot from students when choosing a career and applying for university admission. So, what is the answer? Follow this article to find out.
I/ Can I study Business Administration if I have lost my foundation in English?
In 2022, Vietnam attracted a total of USD 27.72 billion in foreign direct investment (FDI) and granted investment registration certificates to 2,036 new projects. Therefore, Vietnam is still an ideal destination for projects and foreign investors. Meanwhile, Business Administration is a field that requires regular meetings with partners, signing contracts to develop businesses. Therefore, the ability to use foreign languages is a significant advantage for human resources in the Business Administration industry. According to a recent survey, candidates with good to fluent English can earn 25-50% more than other candidates.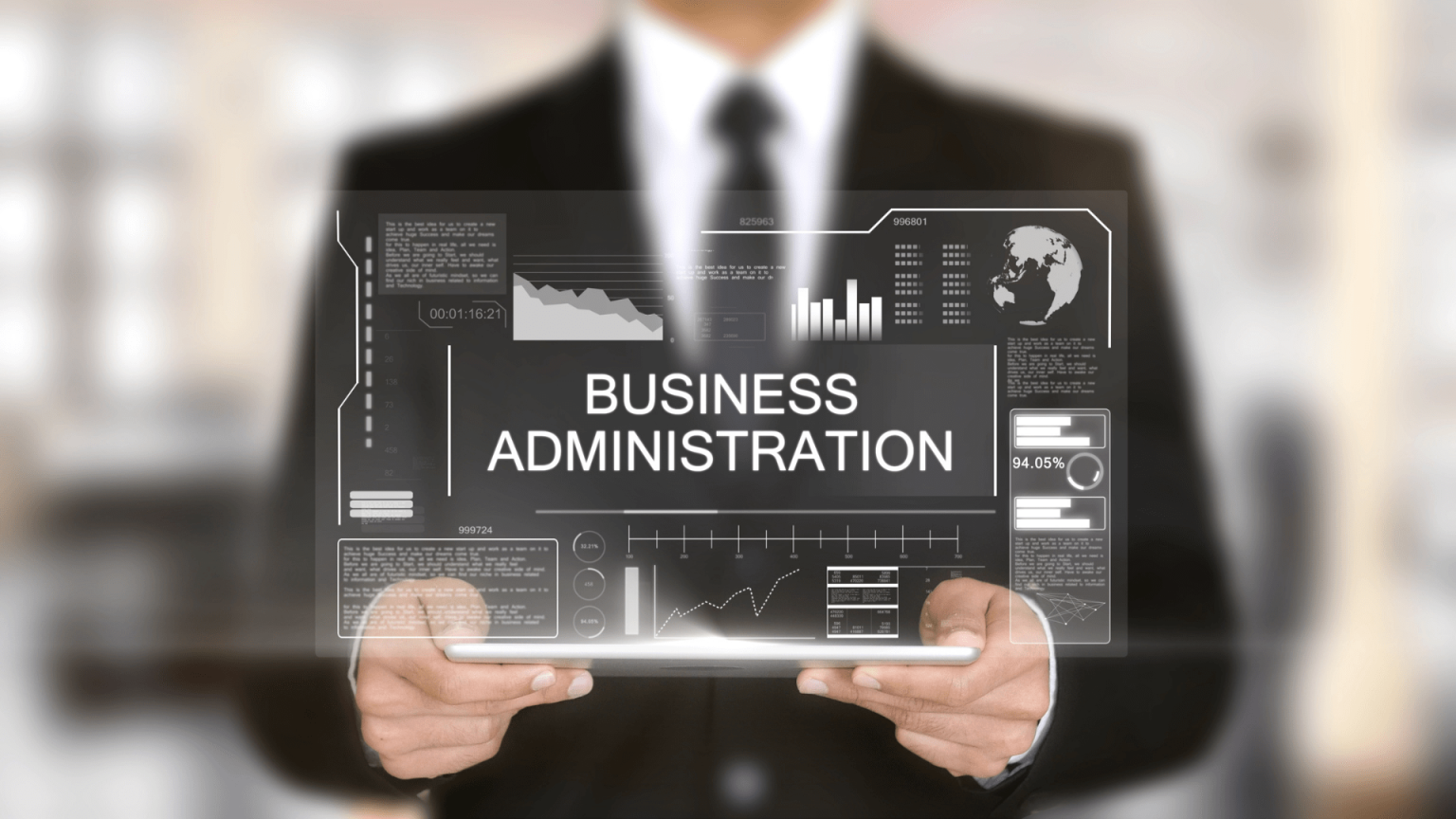 However, foreign languages should not become a barrier to pursuing your passion for Business Administration. In reality, most universities consider admission to this major based on criteria such as academic records, high school graduation exam scores, or the National University's evaluation of capability, WITHOUT any language proficiency requirements. If you want to study Business Administration but still worry about your English proficiency, be bold and apply because you will have a long time, 3.5-4 years, to improve your language skills.
II/ Where should I study if I want to improve my language skills and pursue a degree in Business Administration?
There are many ways to improve your language skills at university, such as enrolling in after-hours English courses at language centers, joining language clubs at school, self-studying online, etc. However, the downside of these methods is that you need to carefully research the reputation of English language centers to avoid scams. In addition, you also need to dedicate a lot of time and perseverance to achieve the desired level.
Instead, you can explore the International Standard Bachelor's program at the NTT Institute of International Education (NIIE). With a bilingual English-Vietnamese training program that emphasizes practical communication, students can shorten their English learning time, develop natural communication reflexes, and apply language skills to their studies and work. For those "missing the basics," NIIE offers six English classes from basic to B2 standard (equivalent to IELTS 5.5 – 6.0). Moreover, students can practice communication with foreign lecturers from the first year.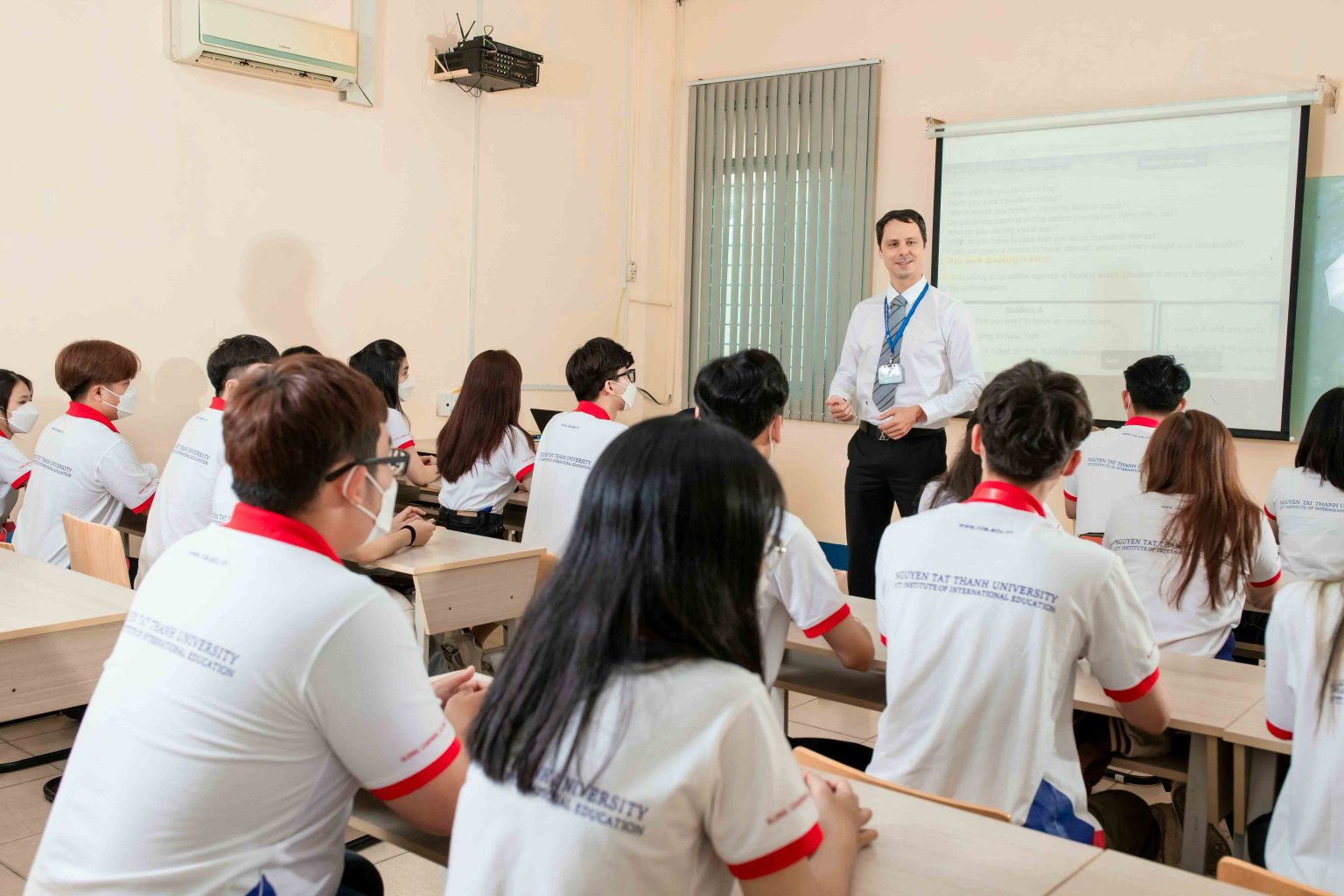 Not only English, NIIE also has many activities to improve students' professional skills, such as Case-Based Learning training methods, meeting business leaders through workshops and seminars, visiting, learning and interning in companies.
Moreover, when studying at NIIE, students can participate in many competitions and extracurricular activities such as Startup Contest, Scientific Research Contest, Fashion Show, NIIE's Got Talent, Amazing Race, Chill with NIIE, etc. Each activity will be an exciting experience for NIIE-ers to develop their knowledge, practice English, and build dynamic, creative, and curious spirits – essential qualities for a successful Business Administration Bachelor's degree.
Hopefully, through this article, students can find answers to the question "Can I study Business Administration if I'm weak in English?" and find a suitable direction. To learn more about the admission process based on high school transcripts, scholarship policies for the International Standard Bachelor's program in Business Administration, please visit the website http://xettuyen.niie.edu.vn/