Hospitality management is an attractive field of study that many students choose due to its dynamic, youthful work environment, vast career prospects, and other advantages. However, during the 2020-2021 period, the hospitality industry faced severe losses due to the COVID-19 pandemic, making Gen Z, who loves travel and hospitality, hesitant to pursue their passion. In this article, the International Education Institute of Nguyen Tat Thanh University (NIIE) will analyze the hospitality management industry and present six critical considerations before making your choice.
I/ What is Hospitality Management?
Hospitality management is a field of study involving the management, operation, and supervision of Hospitality activities to ensure effective business operations. Students studying hotel management must acquire the necessary skills and knowledge to provide customer satisfaction when experiencing services or guaranteeing a sense of safety and comfort for customers. Specific areas covered include:
Hotel operations: housekeeping, food and beverage, reception, banquet halls, bars, etc;

Human resource management;

Financial management;

Business organization;

Customer service;

Event and conference organization.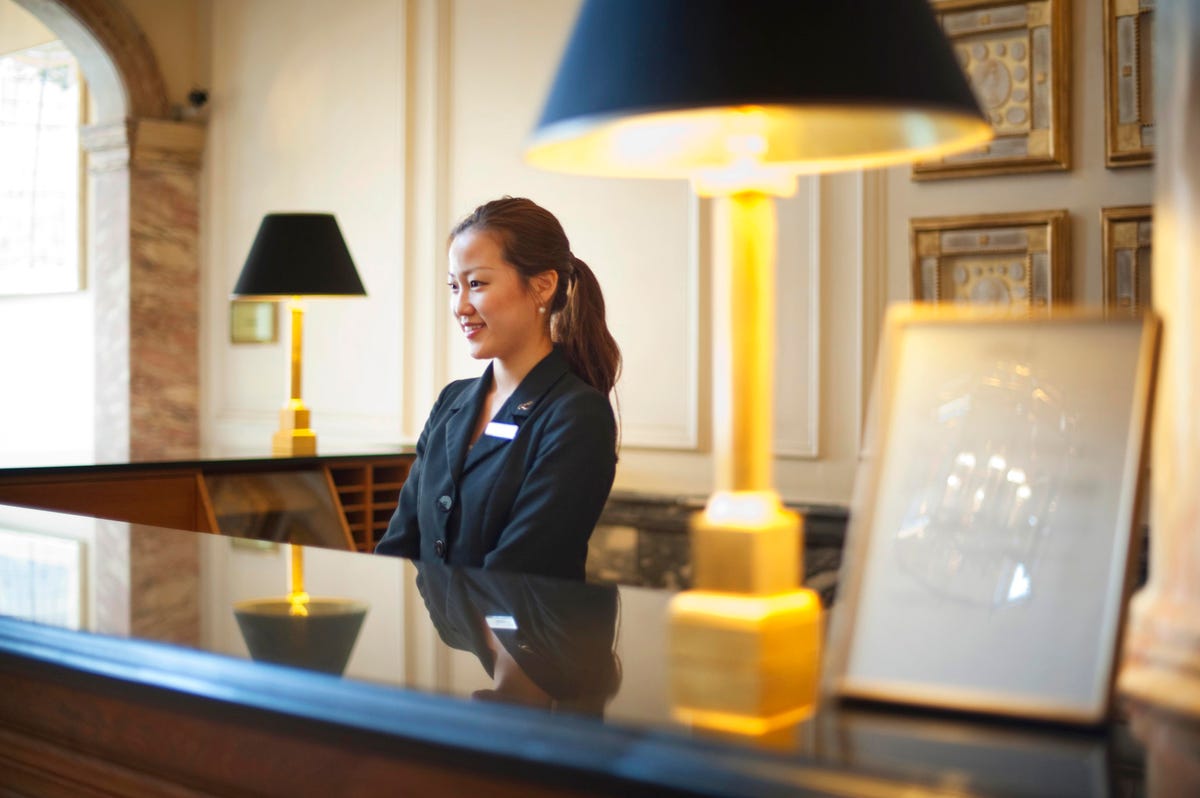 Moreover, when studying hospitality management, students need to cultivate soft skills such as communication skills, problem-solving abilities, and critical thinking. Attire, etiquette, cultural awareness, and conduct also require attention.
II/ Prospects in the Hospitality Management Industry
Undoubtedly, the hospitality management industry incurred substantial losses due to the COVID-19 pandemic in 2020 and 2021, causing the shutdown of many lodgings and staff leaving their jobs. Nevertheless, in 2022, with the pandemic under control, Vietnam witnessed a robust revival in domestic tourism, which surged by 168.3% compared to projections, signifying more potential in the coming years.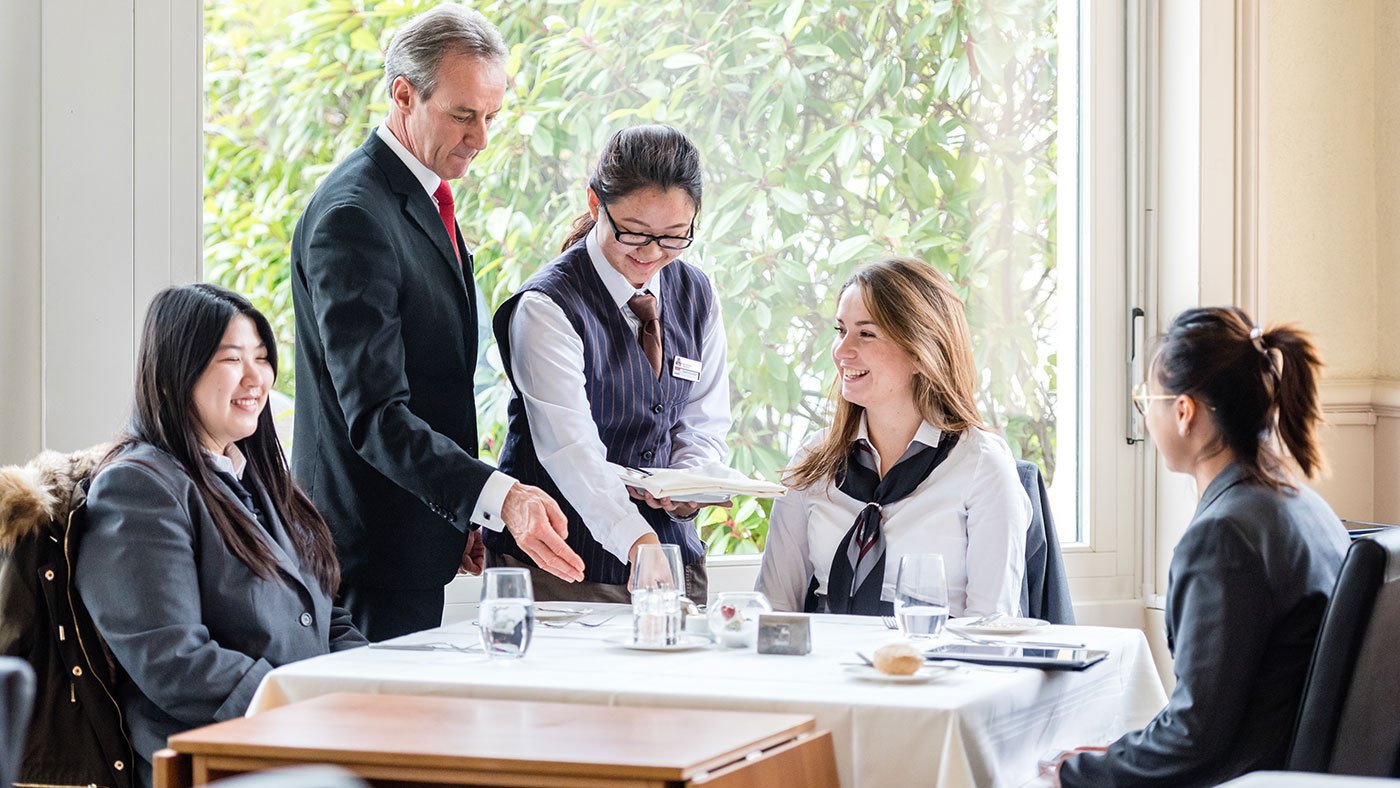 Numerous multinational hotel groups and brands are intensifying their investments in the Vietnamese market, increasing the demand for recruiting labor. According to expert estimations, between now and 2025, the need for basic hospitality labor will be around 800,000, rising to over 1 million by 2030. Therefore, between 2022 and 2030, the hospitality sector must add an average of 60,000 workers annually. Hence, if you are passionate about this field, don't hesitate to pursue it.
III/ The Necessity of English Proficiency in Hospitality Management
Given the nature of the job, which frequently involves interactions with international clients, proficiency in English is almost a prerequisite for students in the hospitality management field. The inability to use language skills might hinder effective communication and problem-solving with customers, directly impacting work efficiency and customer satisfaction. Conversely, being fluent and adaptable in English communication will leave a positive impression on tourists, leading to increased revenue, profits for the hotel, and, subsequently, a considerable hike in salary and promotional opportunities.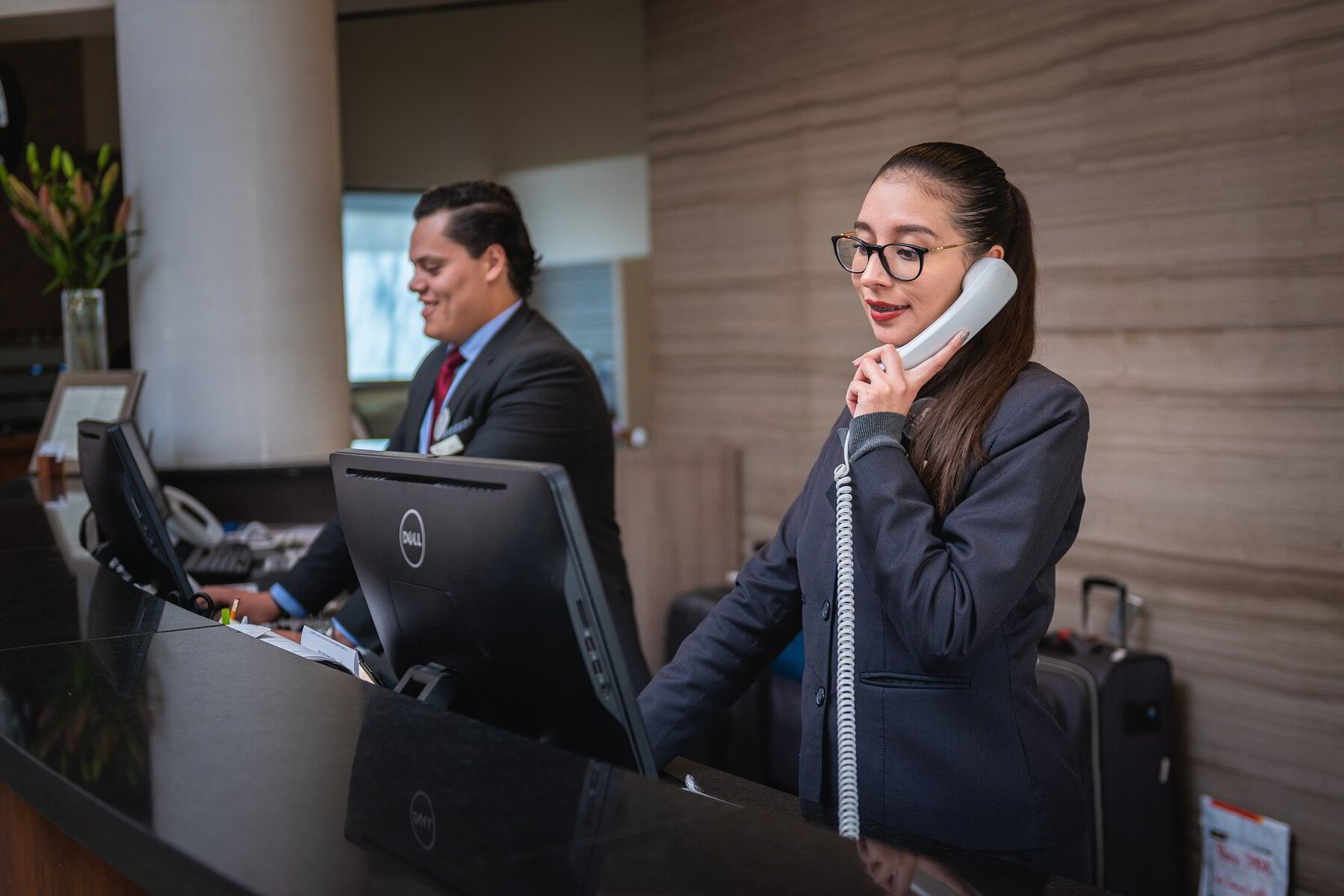 Statistics suggest that hospitality management personnel proficient in English can secure salaries that are 25-50% higher than candidates with similar qualifications.
IV/ Common Job Positions in the Hospitality Industry
Armed with comprehensive training in management and knowledge of hotel operations, graduates in hospitality management are offered diverse job prospects. It's not just hotels but also businesses such as restaurants, resorts, event planning companies, travel agencies, cruise lines, cinemas, and amusement parks that focus on customer experience and frequently recruit graduates from this field.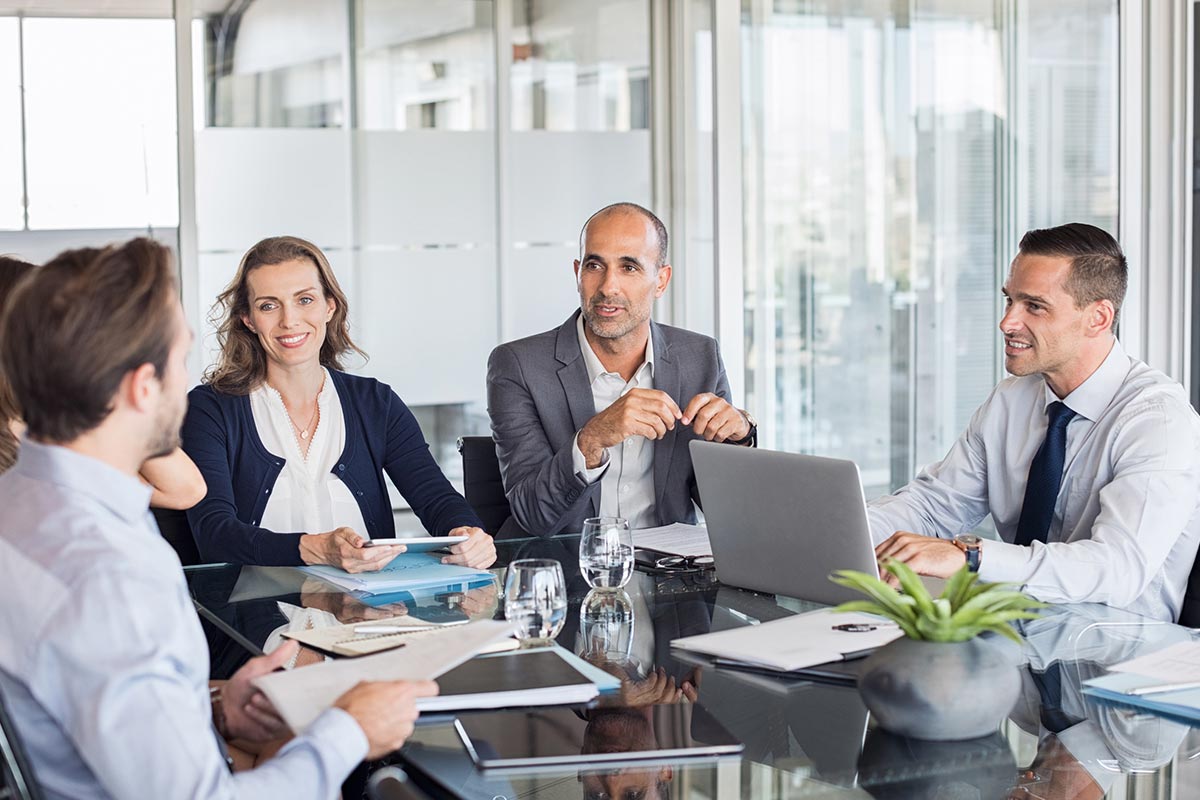 Some common job positions in the hospitality management field include:
Receptionists

Front office staff

Customer service representatives

Procurement staff

Event coordinators

Product development staff

Tour operation managers

Housekeeping supervisors

Food service supervisors

Operations supervisors
For experienced personnel with 2-5 years of experience, roles such as department heads (front desk/hospitality/housekeeping), business development/procurement heads, customer care department heads, restaurant managers, and event managers can be considered.
V/ Applying for Hospitality Management Programs
There are several methods for university admissions in hospitality management, but generally, four primary methods are prevalent. This includes admission based on high school academic records, admission based on high school graduation exam scores, admission based on the competency assessment test of HCMC and Hanoi National University, and preferential direct admission.
Each university may have different methods of score calculation and different admission thresholds. For instance, at the NTT Institute of International Education (NIIE), you can apply for early admission based on the total academic score from three terms. Scoring above 18, you can confidently embark on your hospitality management study.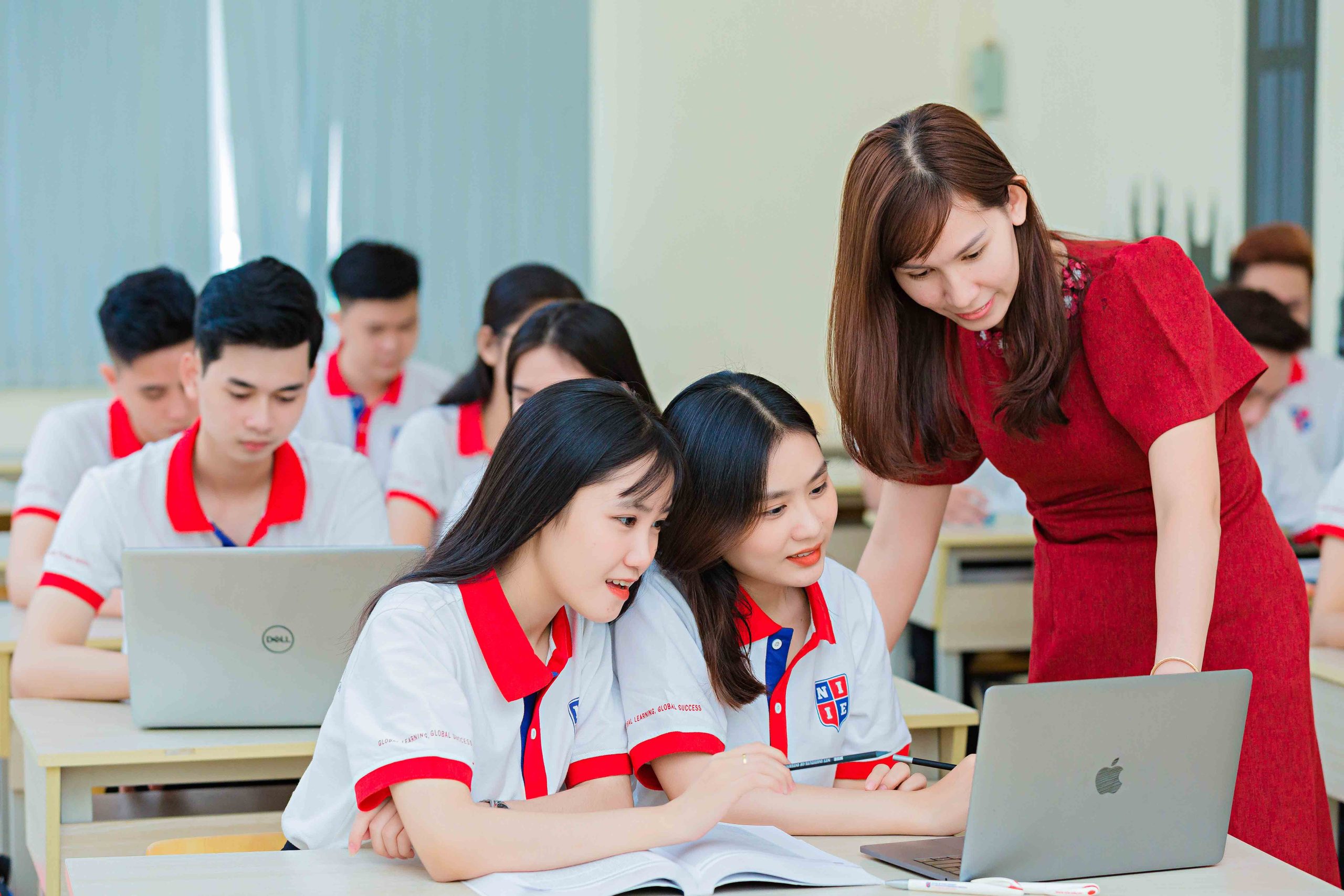 Two other academic admission methods of NIIE you can consider are:
The average score for the entire 12th-grade year is ≥ 6.0.
The total combined subject score for admission is ≥ 18 points.
Regarding the admission score level, based on 2022 data, the entrance score for Hospitality Management at NIIE is 15 for the high school graduation exam score method; an average of 6.0 for the 12th-grade academic scores; and 550 and 70 points, respectively, for the assessment exam of HCMC and Hanoi National University.
VI/ Where is the best place to study Hospitality Management?
For Hospitality Management, each university has its distinct advantages, making it challenging to select the best place for training. However, if you're a Gen Z passionate about Hospitality Management, aware of the importance and desire to improve your English, take notice of the International Bachelor's Degree program at NIIE.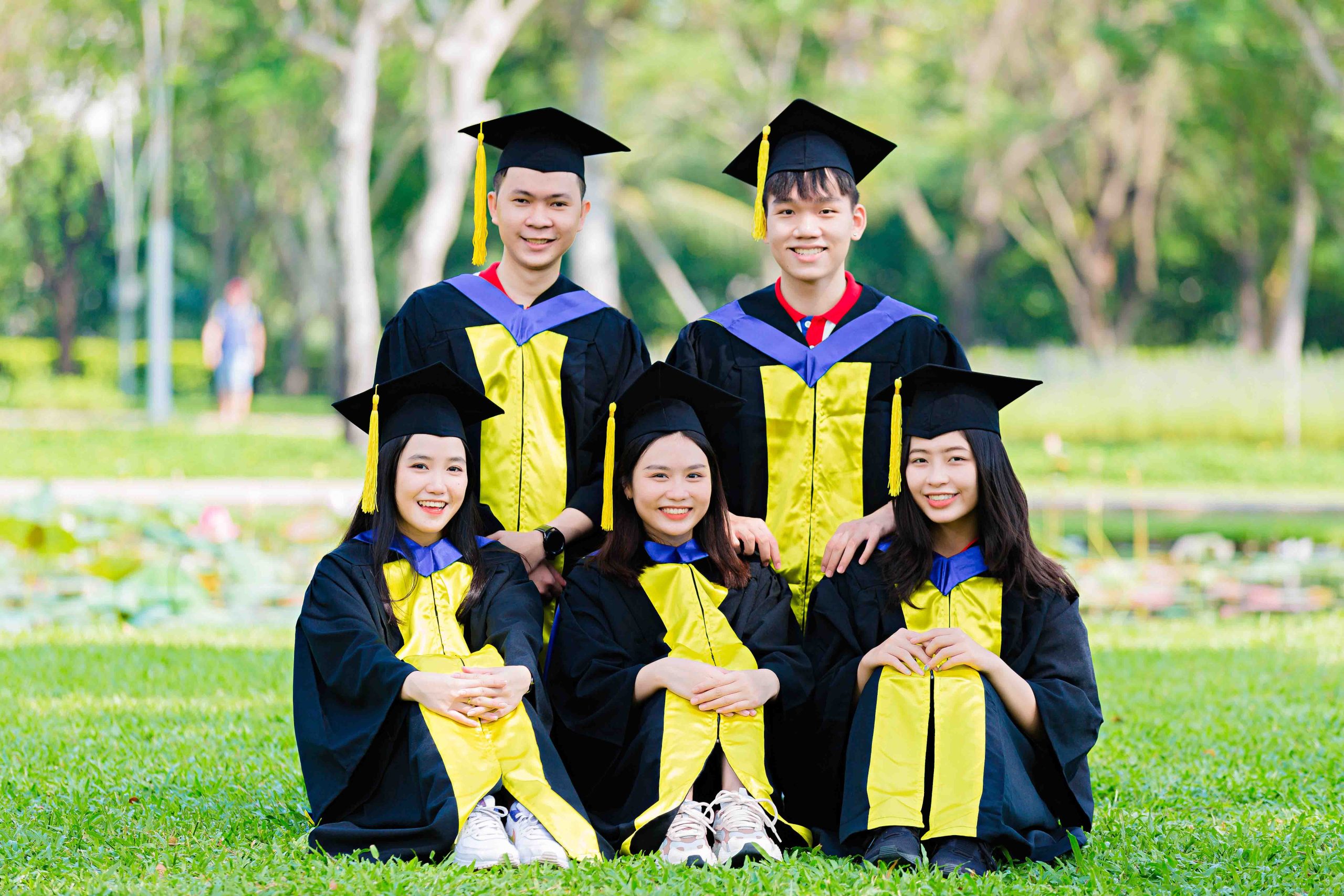 As a Hospitality Management student at NIIE, you will:
Experience a bilingual English-Vietnamese learning environment following international standards.

Improve your English skills through six levels, from basic to B2 (equivalent to IELTS 5.5 – 6.0).

Be taught by highly qualified domestic and international faculty.

Access state-of-the-art facilities, including 4-star standard hotel and restaurant practice rooms.

Engage in year-round field trips, internships at 4 – 5 star hotels such as Mermaid Vũng Tàu, Intercontinental, Đông Phương Group…

Network with experts in the field through workshops and seminars.

Opportunity for international study and internships.

Participate in extracurricular activities, from academic pursuits to leisure activities.
Notably, there is post-graduation job support for students. A little secret: 96 – 98% of NIIE students secure employment within 6 months of graduation, with many working in international businesses and hotels.
Through this article, NIIE aims to provide you with the necessary information on Hospitality Management to equip you with a strong foundation to make informed decisions about your field and career choices. If you find the program impressive and meet the above-mentioned criteria, please leave your details at xettuyen.niie.edu.vn. For queries, contact the hotline at 0934.116.244 – 0938.116.244 for direct guidance.
———————————————
NTT INSTITUTE OF INTERNATIONAL EDUCATION – NGUYEN TAT THANH UNIVERSITY
GLOBAL LEARNING – GLOBAL SUCCESS
Address: 458/3F Nguyen Huu Tho, Tan Hung Ward, District 7, Ho Chi Minh City
Hotline: 0934 116 244 / 0938 116 244
Email: niie@ntt.edu.vn