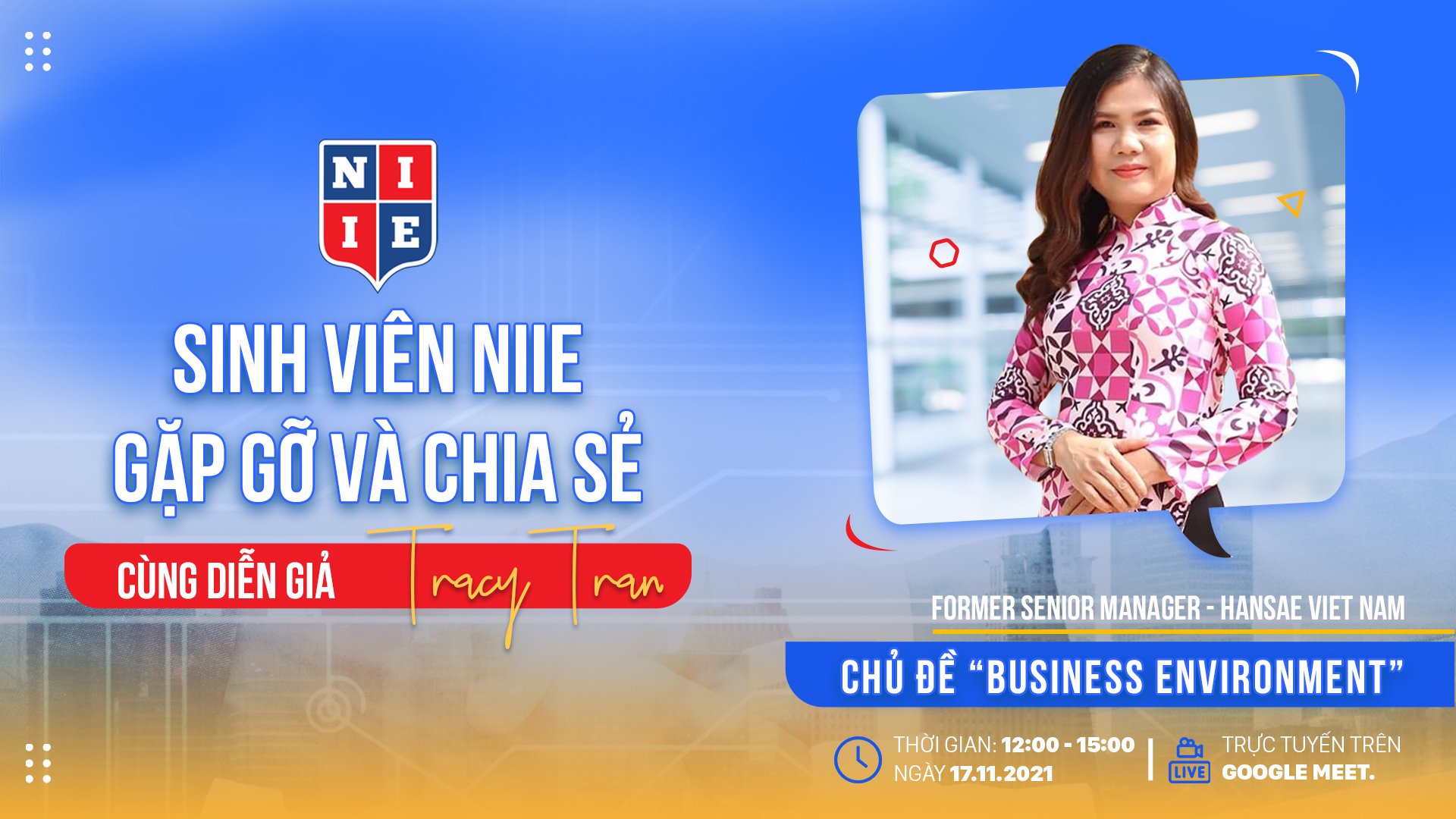 Time: 11/17/2021 (12:00 – 15:00)
Place: Online on Google Meets (Link will be attached on LMS)
The business environment is a collection of factors coming from inside or outside, interacting with each other and directly affecting the formation and enterprise development. Participating in this workshop, students will learn about the operating system of a real business, in addition to knowledge about the following topics:
– Business ethics
– Structure, roles, functions of each department in the enterprise.
Ms. Tracy Tran has many years of experience as a manager in domestic and foreign enterprises such as HANSAE Vietnam, Loblaw Companies Limited… So don't miss it.