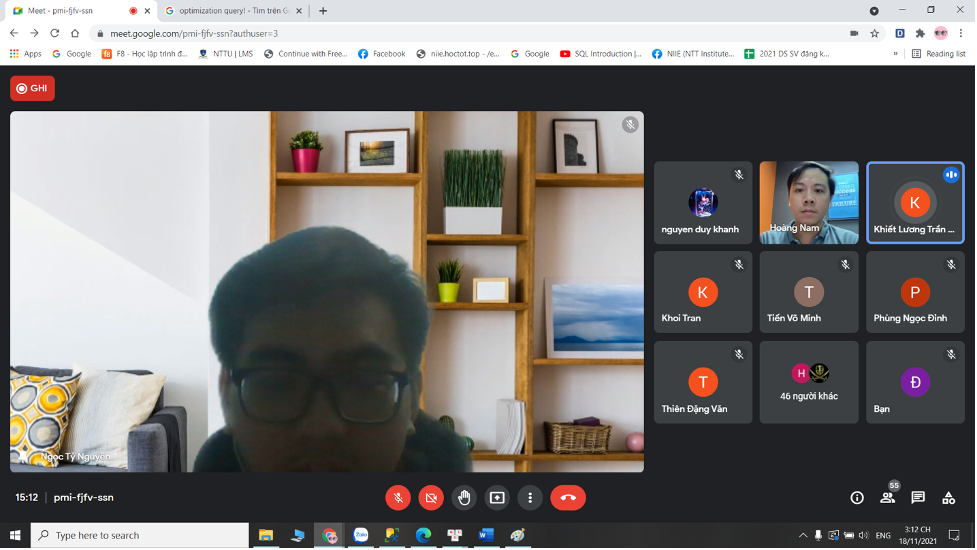 In the context of Big Data, AI (Artificial intelligence) being strongly developed, Data Science has become an attractive industry, attracting a lot of attention from students. With the support of MSc. Luong Tran Ngoc Khiet, class 18BITV01 of NTT Institute of International Education (NIIE) had the opportunity to meet and interact with speaker Vo Hoang Nam, Co-founder, CTO Fundiin Vietnam on the topic "Effective Data Management".
Before becoming the Co-Founder, Chief Technology Officer (CTO) of Fundiin Vietnam, Mr. Vo Hoang Nam has more than 11 years of experience in project management and development. Besides, he used to be the leader of the technology and financial application team in TP Bank's ecosystem and worked at SMU Singapore for the Government's Smart-City development project and built many application solutions for fintech fields (MoMo), E-commerce (Online Friday), Real estate (Tran Anh Group, Ascendas swingbridge MVP).
Coming to this workshop, CTO Fundiin Vietnam accompanied the students to find the answer to the question "What is data doing?" through the work of each data-related position such as Data Analysis, Data Scientist, Business Intelligence Analyst, Database Architect, Database Administrator, Data Engineer. There are distinct differences between these seemingly similar jobs, and each position requires its responsibilities, knowledge, and skills. From there, he gave a roadmap to improve competencies including knowledge, programming skills, and soft skills in each stage Fundamental – Intermediate – Advanced, helping students have a more general overview of Data Science so there is a basis to build goals for yourself and a plan to cultivate appropriate knowledge.
Besides, speaker Vo Hoang Nam also brings practical projects and analyzes the work of each individual department, step by step develop the project so that the NIIE students understand more about the lesson. In addition, a special guest invited by Mr. Nam to this workshop is Nguyen Ngoc Ty, a former student of NIIE working at Fundiin Vietnam. Your sharing has partly helped the juniors who are sitting on school chairs to be somewhat more confident, to have better preparation for the internship period, to work at the enterprise soon.