On the 19th of August, the NTT International Education Institute (NIIE) achieved a remarkable feat by hosting the grand finale of NIIE Runway 2023: "Dressed for Success." Drenched in elegance, with graceful catwalks and explosive artistic performances, NIIE Runway 2023 transformed into a "vibrant celebration," painting the essence of NIIE in vivid colors and evoking a rollercoaster of emotions among the students.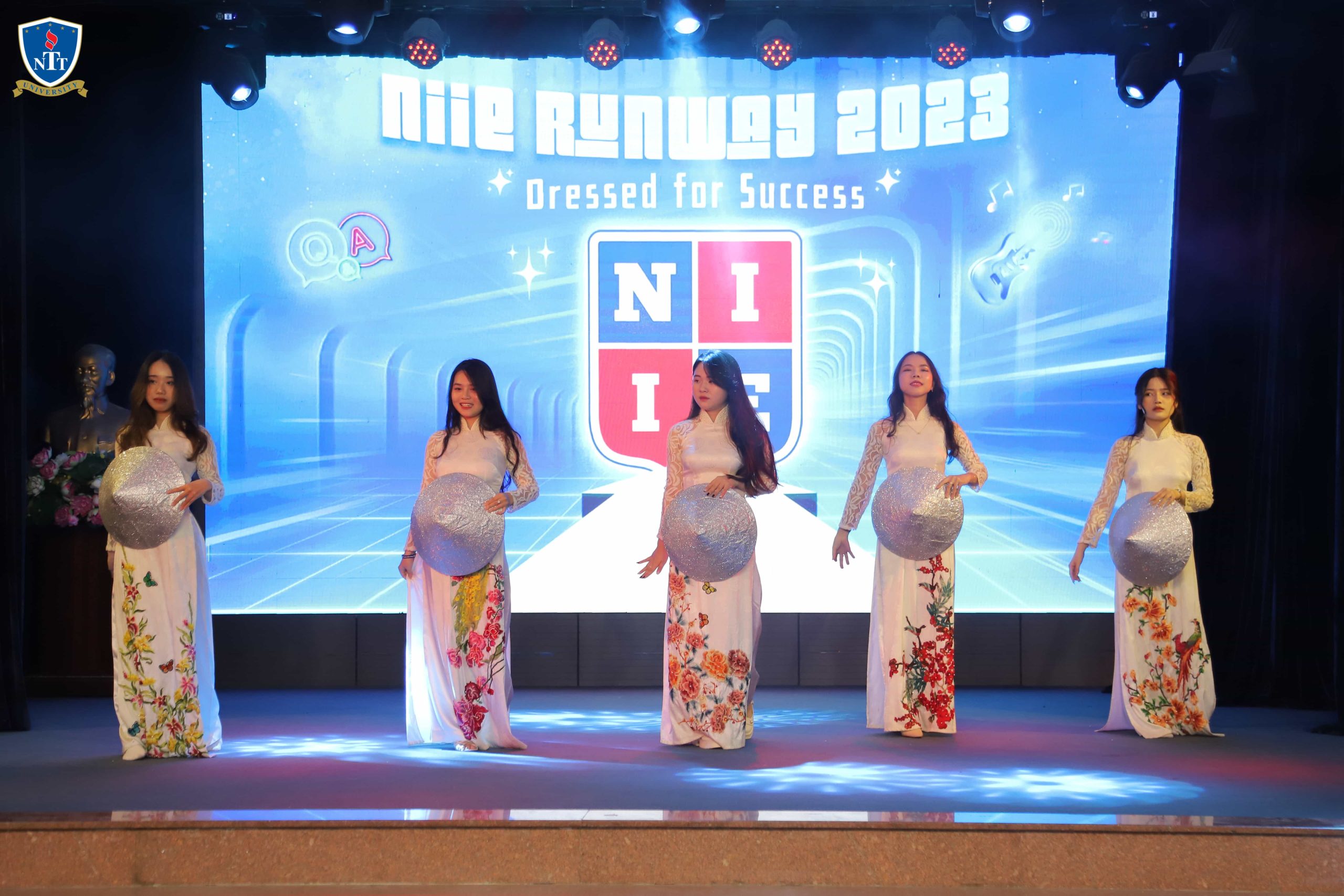 The NIIE Runway 2023 Finals: "Dressed for Success" was graced by the presence of esteemed guests, including Dr. Nguyen Tuan Anh, Vice President of Nguyen Tat Thanh University (NTTU) and Director of NIIE; Dr. Nguyen Manh Hoang, Vice Director of NIIE; Ms. Duong Thi Kim Xoa, Deputy Head of the Corporate Relations and Student Employment Department at NTTU; Ms. Tran Minh Thuy, Customer Service Manager at Citadines Regency Saigon; Mr. Rok Pintar, Lecturer at NIIE, and a special guest of NIIE Runway 2023: Dressed for Success.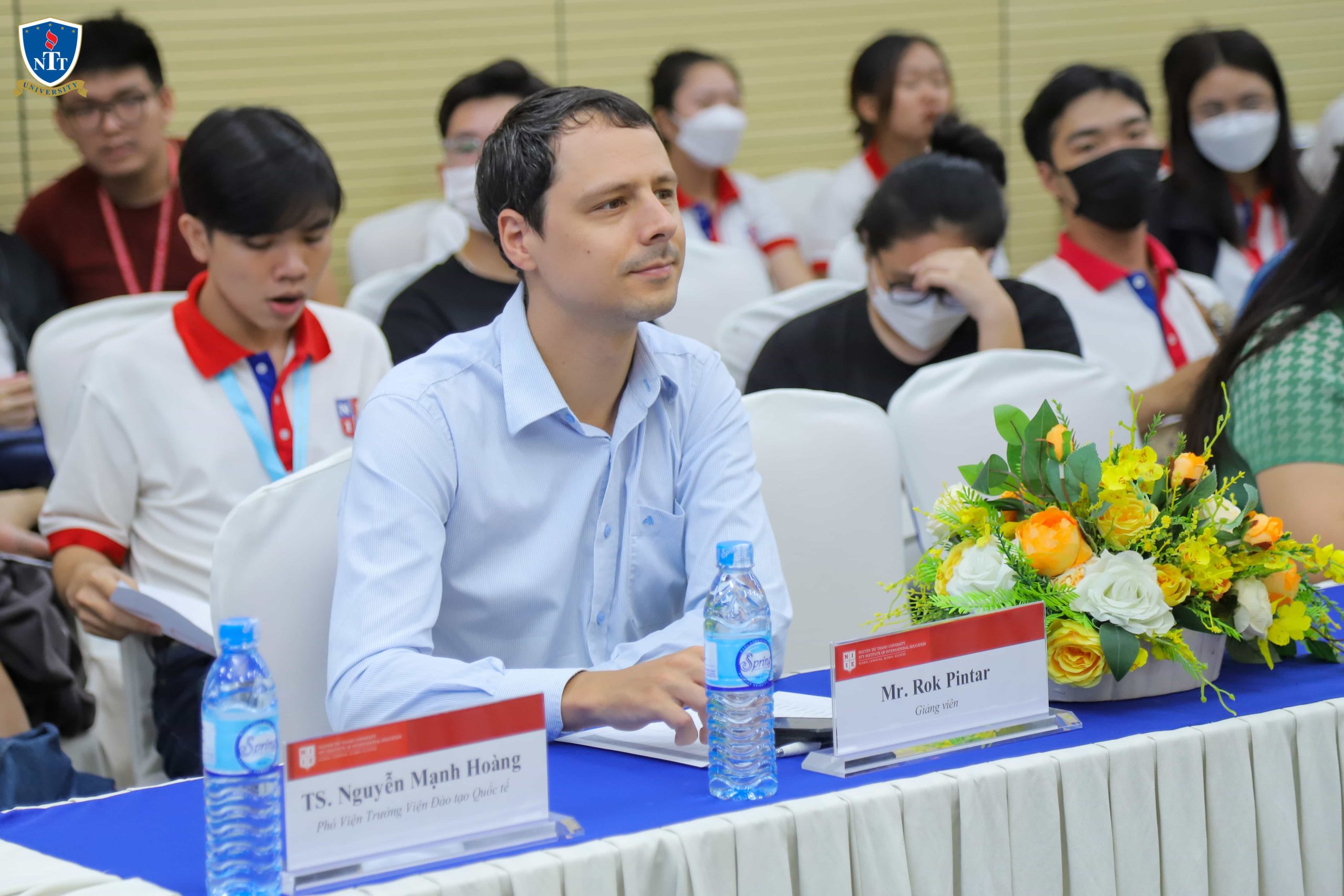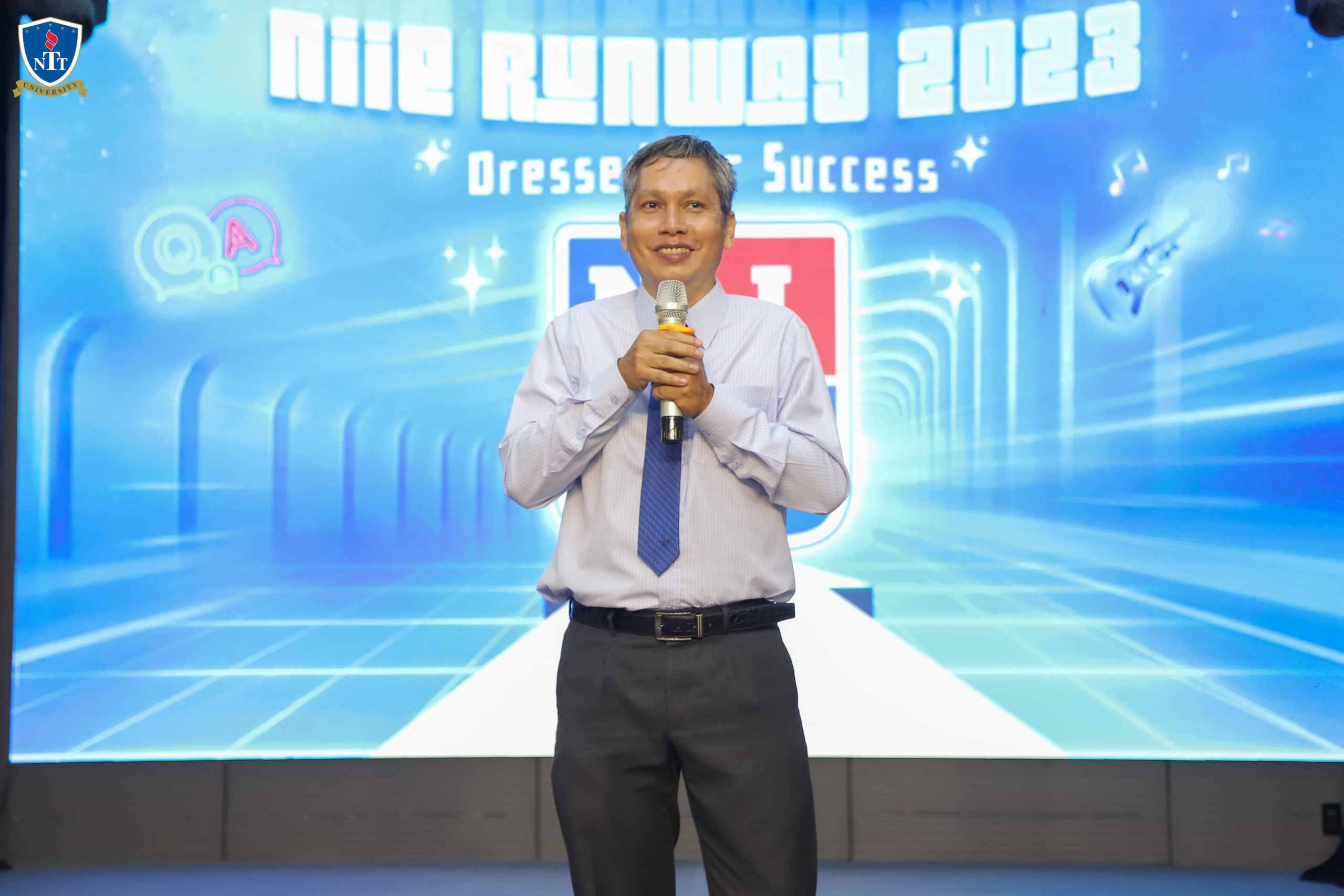 In the opening speech, Dr. Nguyen Tuan Anh shared his wisdom: "NIIE Runway is a special event designed to assess the culmination of the Image Building and Professional Etiquette course. This course has undergone 15 years of development and continues to be a priority for NIIE because, as you all know, success in the workplace requires three elements: Competence, Attitude, and Professionalism. The Image Building and Professional Etiquette course helps students cultivate Attitude and Professionalism. Attitude is crucial for every individual, regardless of the environment, and Professionalism here doesn't refer solely to style or appearance but focuses on appropriateness. Using proper, neat, and context-appropriate attire will leave a positive impression on partners, clients, superiors, and colleagues, opening up numerous career opportunities in the future.
Furthermore, during the first year of university, many hidden gems may go unnoticed, and NIIE Runway 2023 serves as a platform for the university to discover these exceptional talents. I wish the program tremendous success and hope the students will carry these cherished memories with them."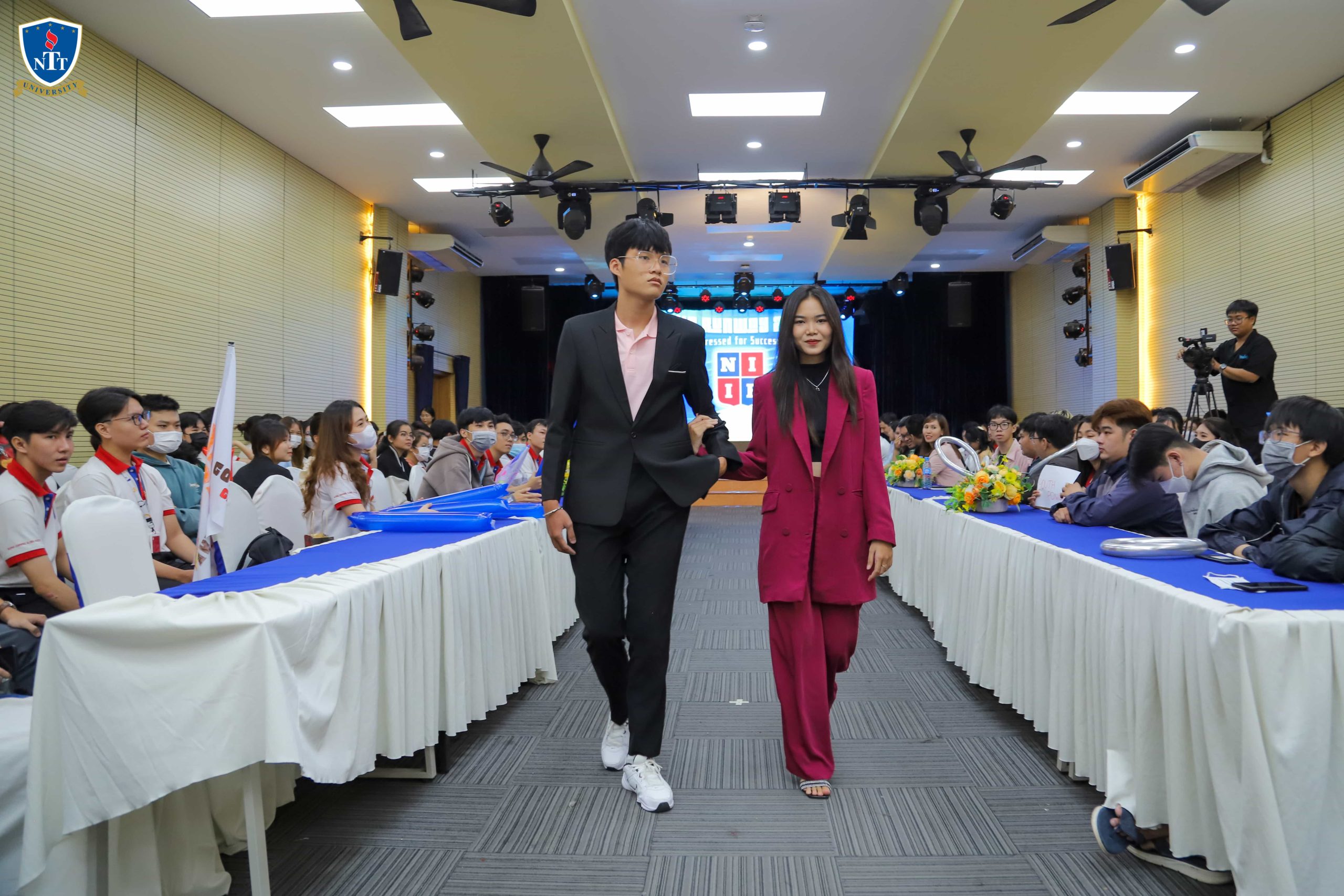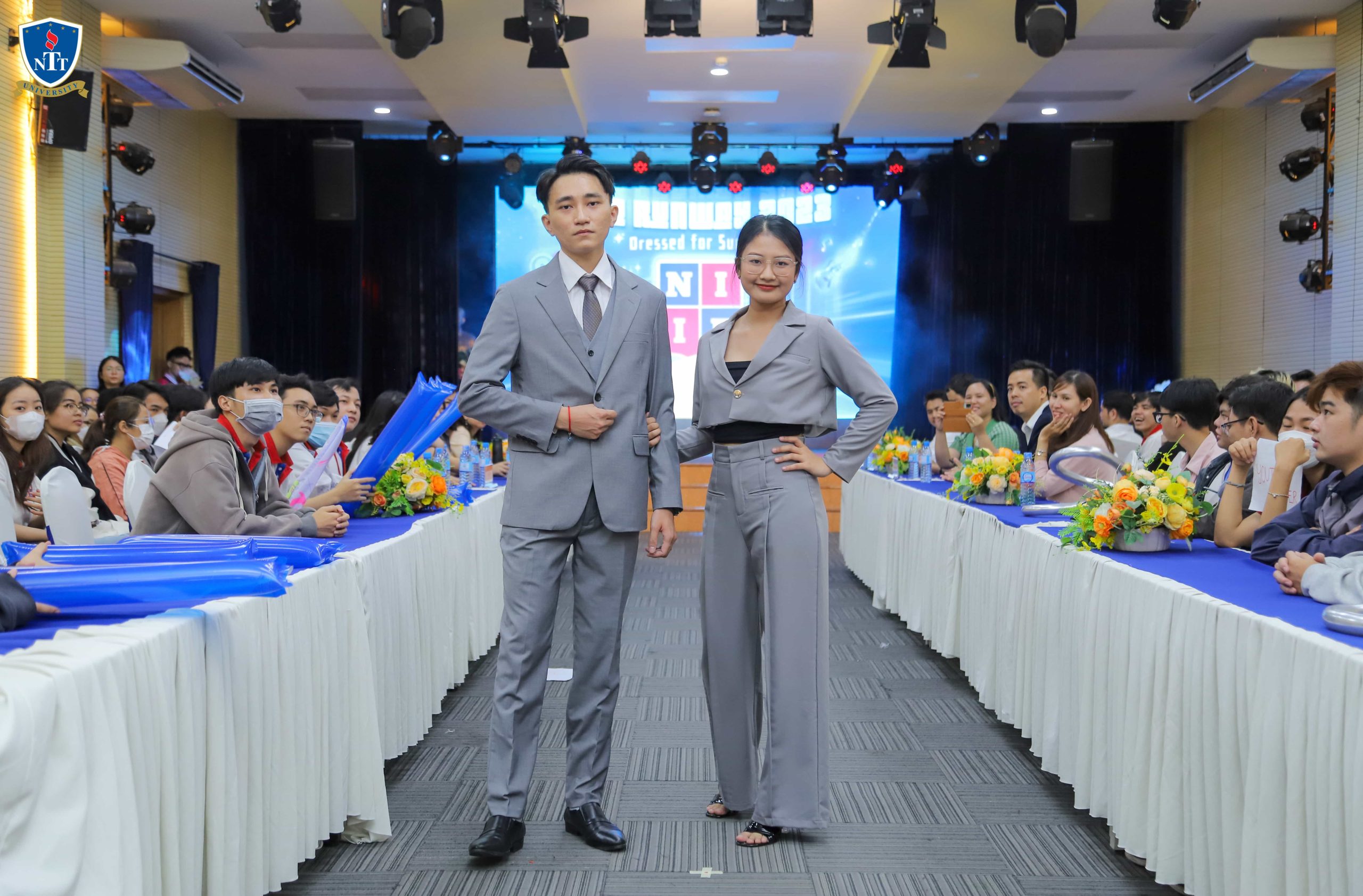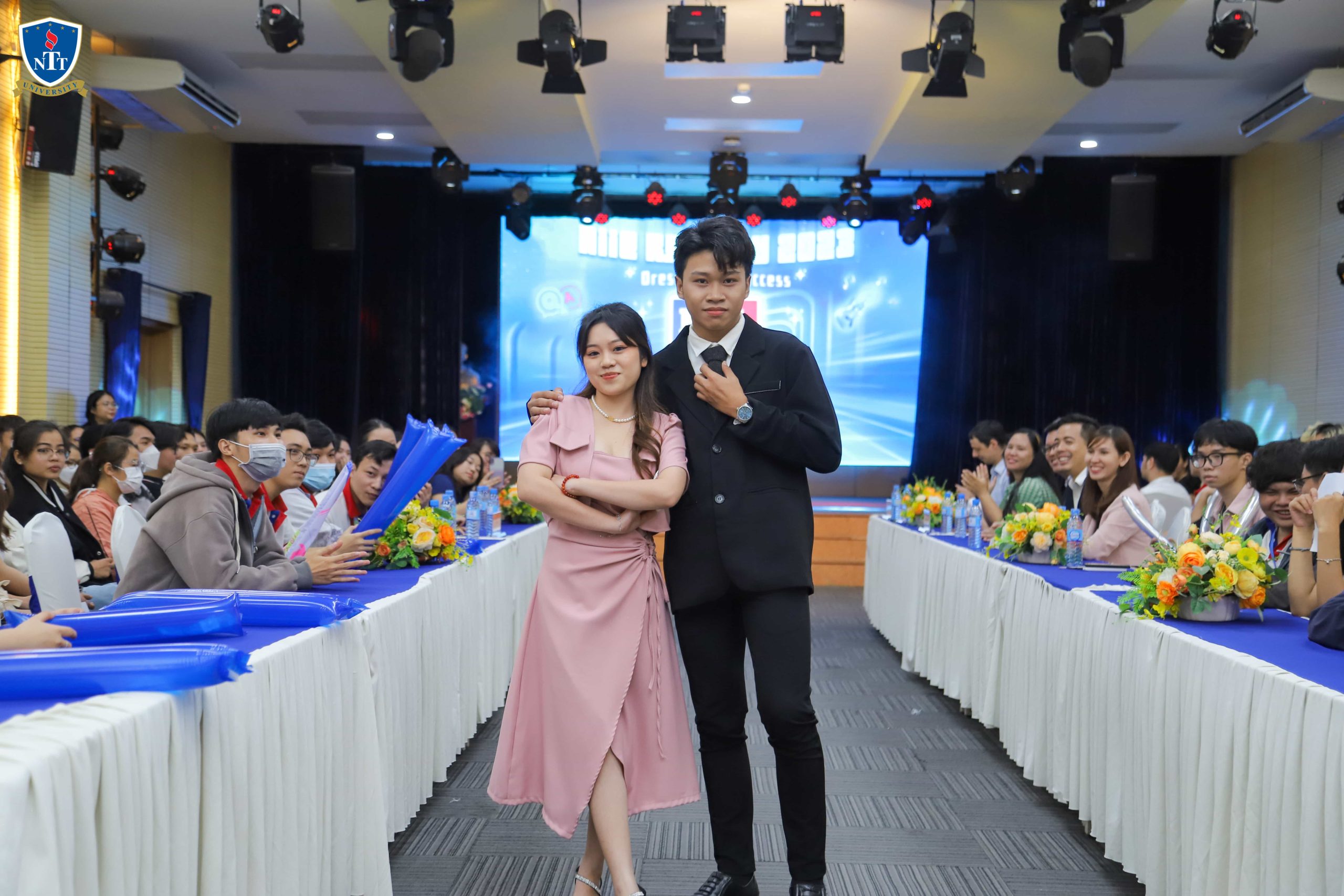 During the NIIE Runway 2023 Finals, the 20 teams that advanced from the preliminary round faced two exciting challenges: Professional Attire and Casual Attire. Beyond their stylish outfits, each team needed to embody the appropriate demeanor and comportment for the given context. For instance, an elegant and formal behavior was required in the Professional Attire segment, while the Casual Attire segment demanded displays of dynamism, creativity, and youthfulness.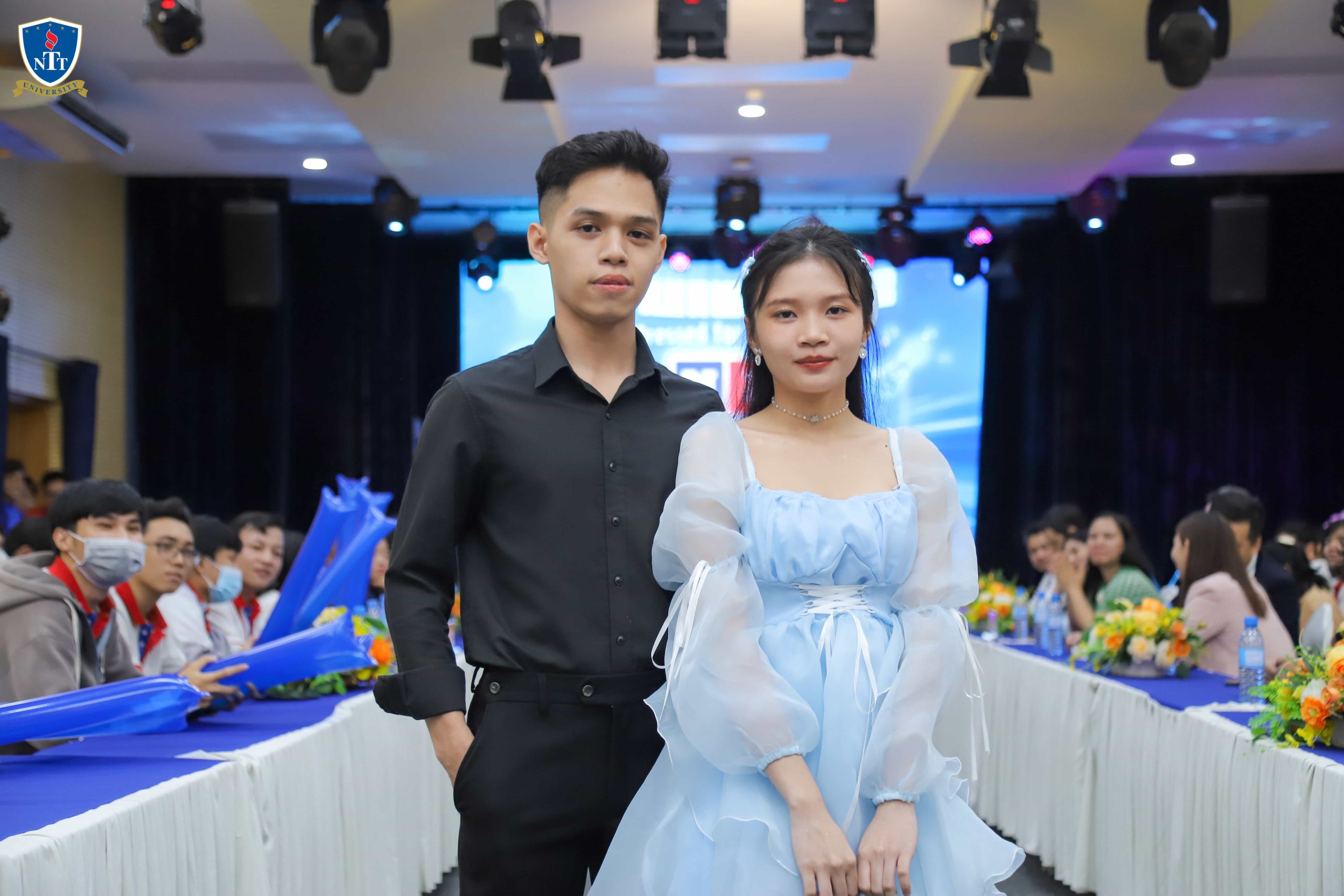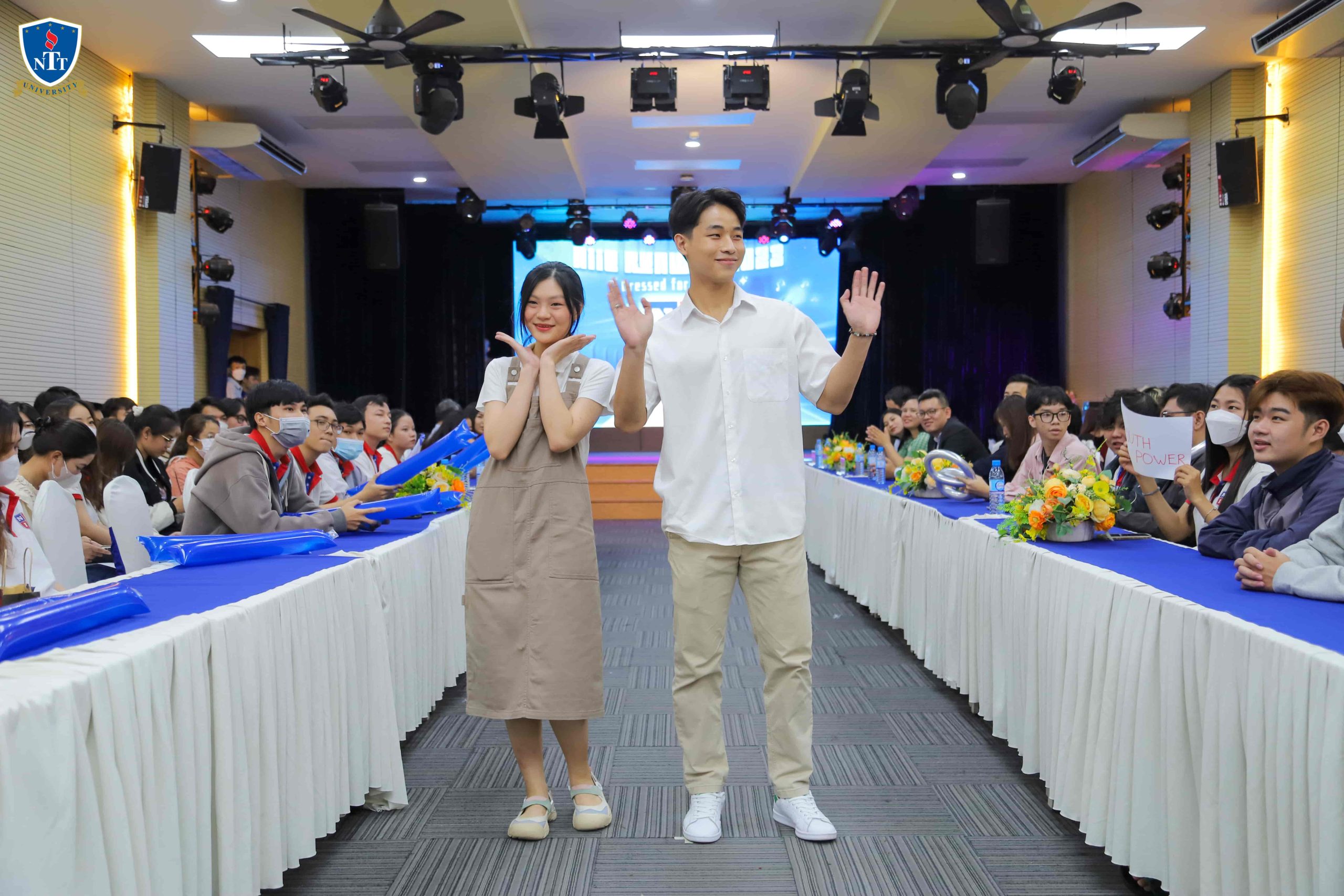 Following these two segments, the top 6 teams in Professional Attire and Casual Attire proceeded to the Question and Answer portion, showcasing their intelligence, quick thinking, and adaptability.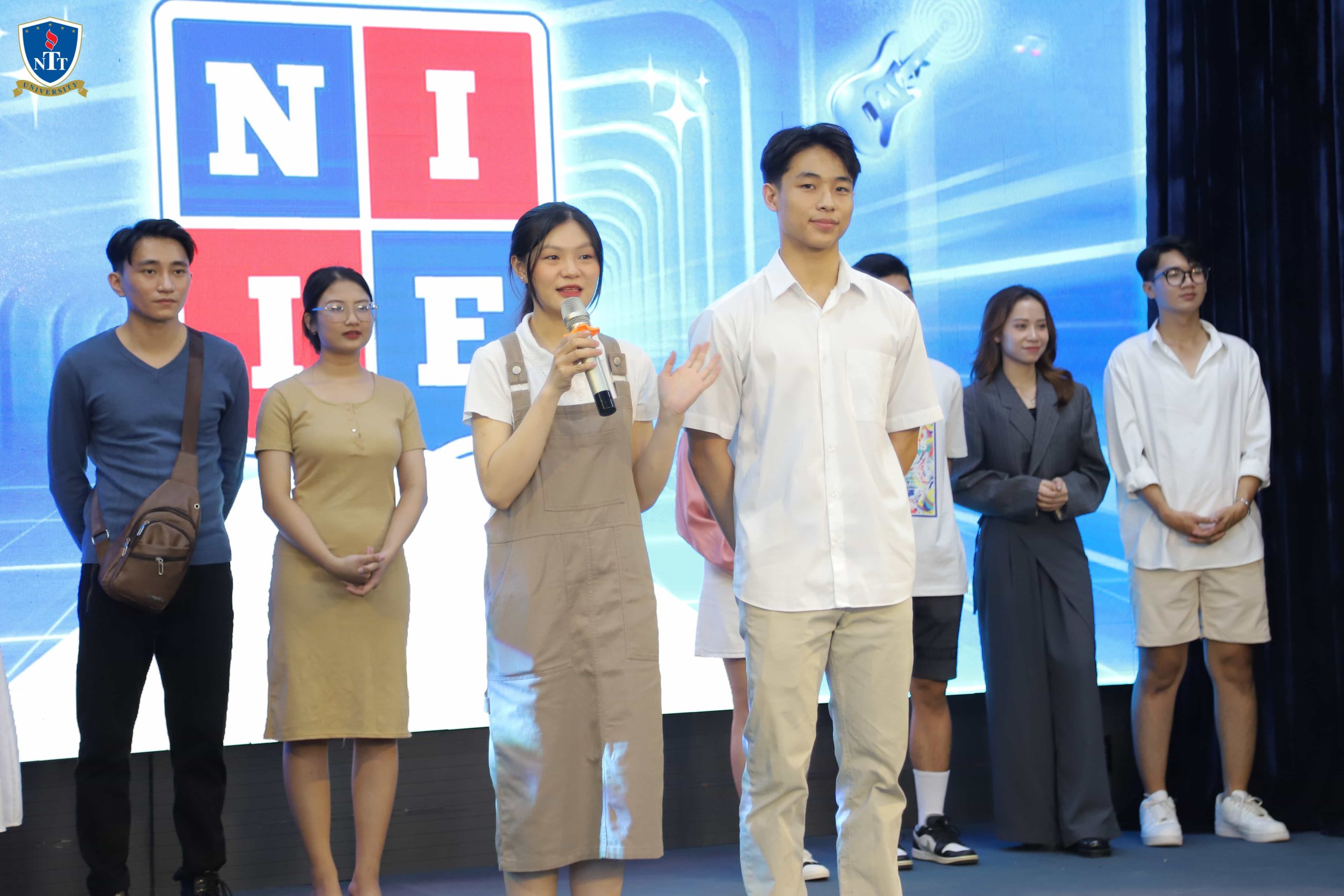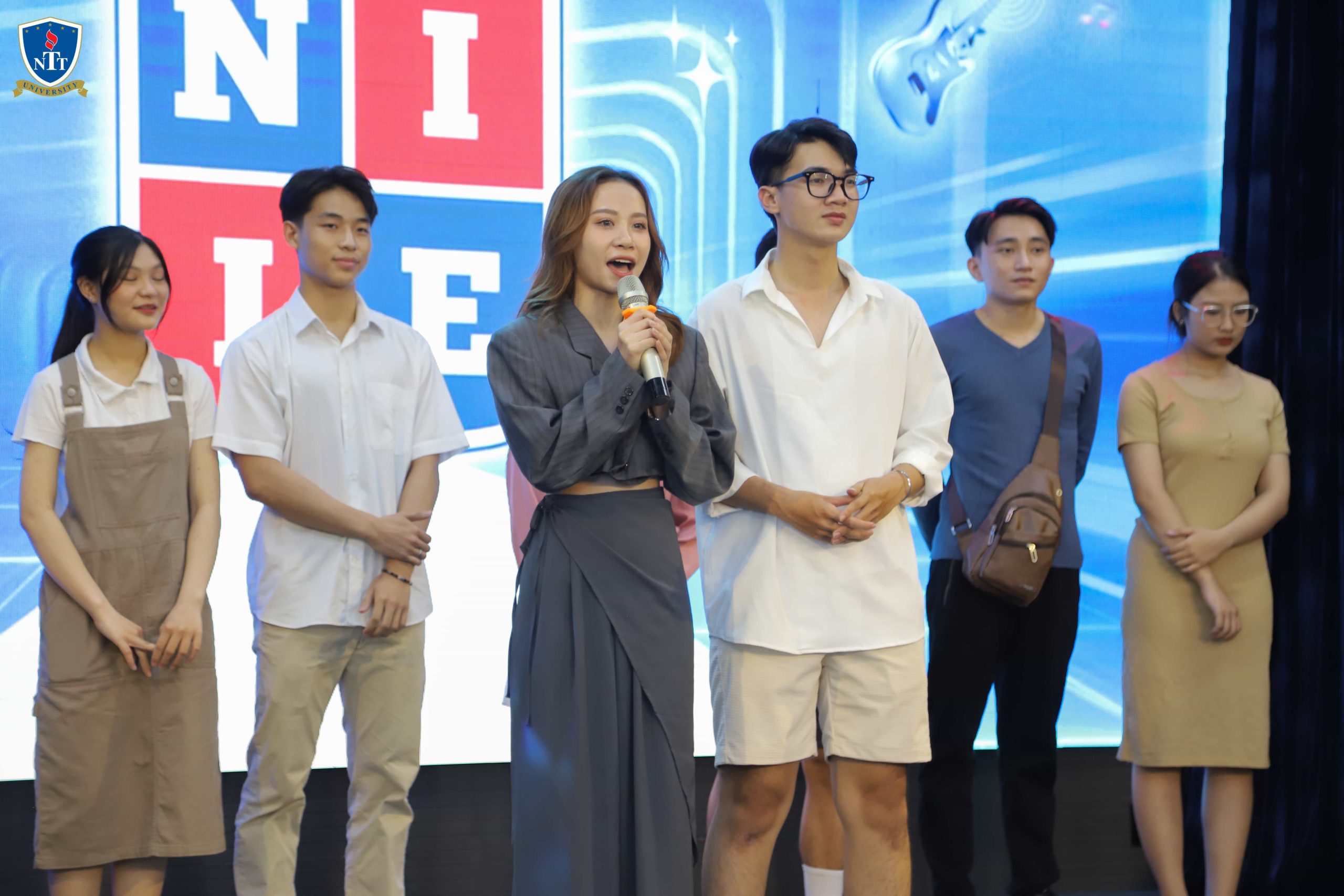 Amidst these competition segments, the stage came alive with vibrant and colorful artistic performances by NIIE students from various cohorts. These included traditional dance performances opening with "Xinh tươi Việt Nam" modern dance set to "What Makes You Beautiful," and energetic, high-spirited singing performances featuring songs like "Bài ca tuổi trẻ", "Bae for You", "Vỡ tan" "Ba kể con nghe" and a mashup of "Những tháng năm rực rỡ và Con đường hạnh phúc" All of these performances added a burst of energy, diversity, and the distinctive NIIE touch to the event.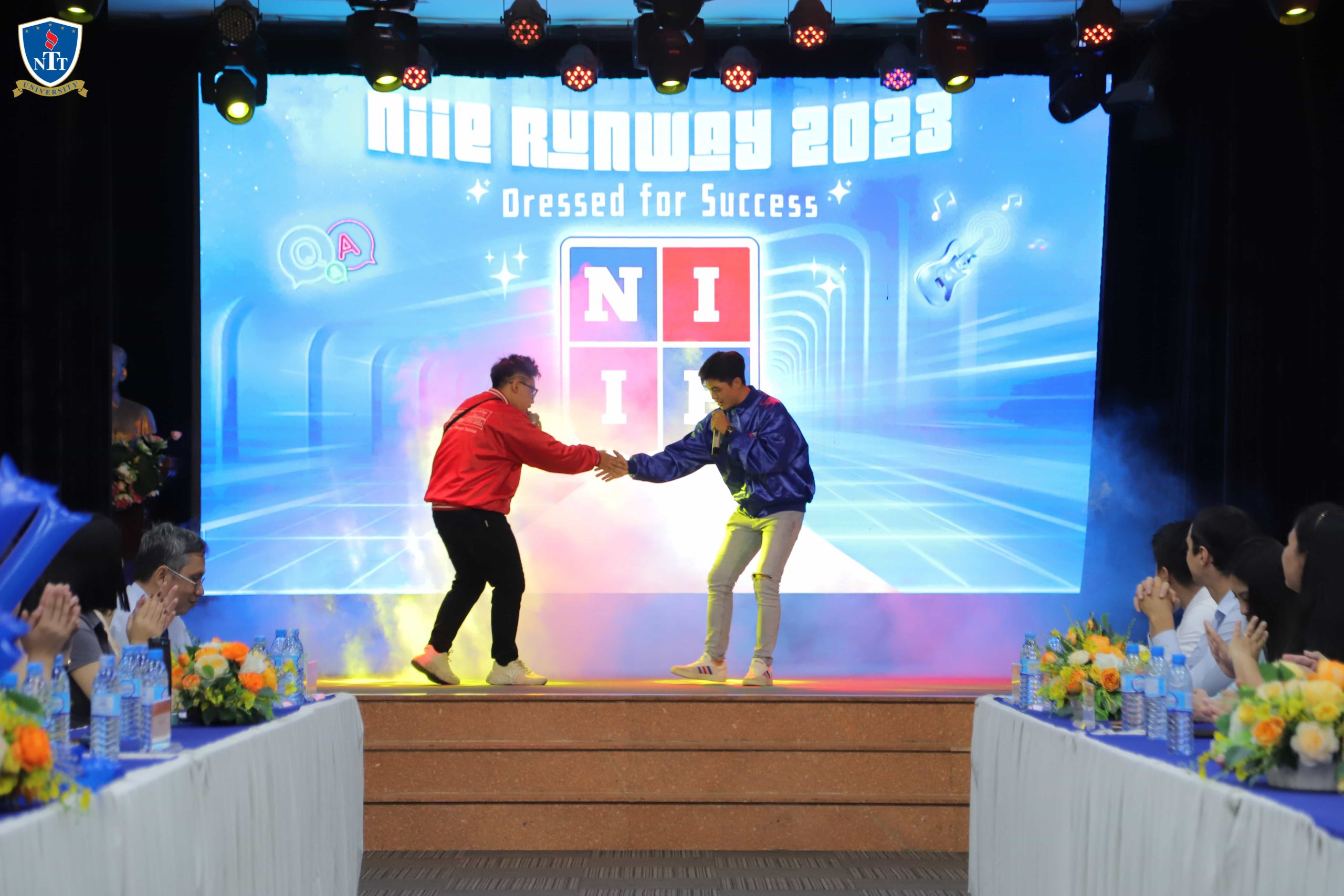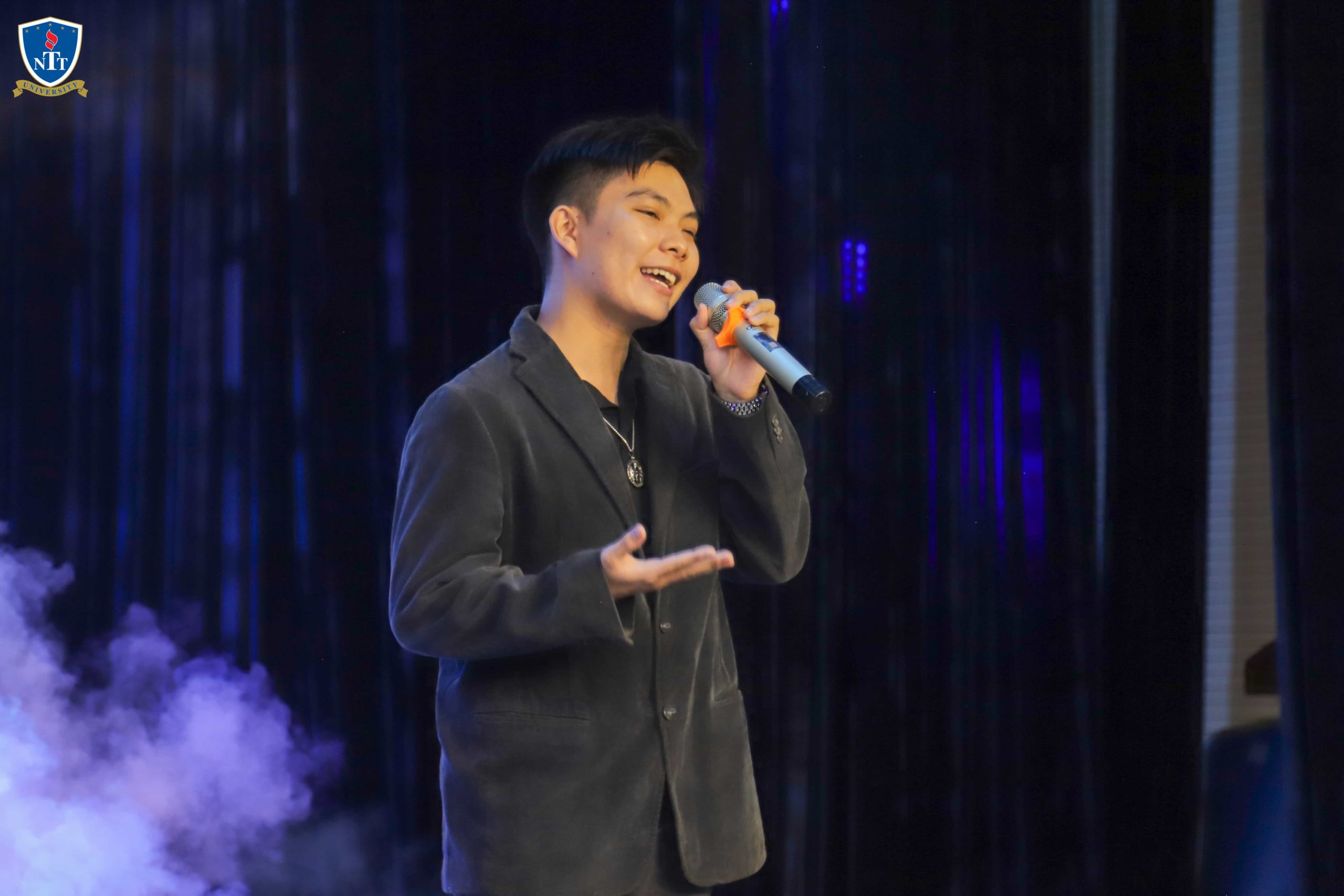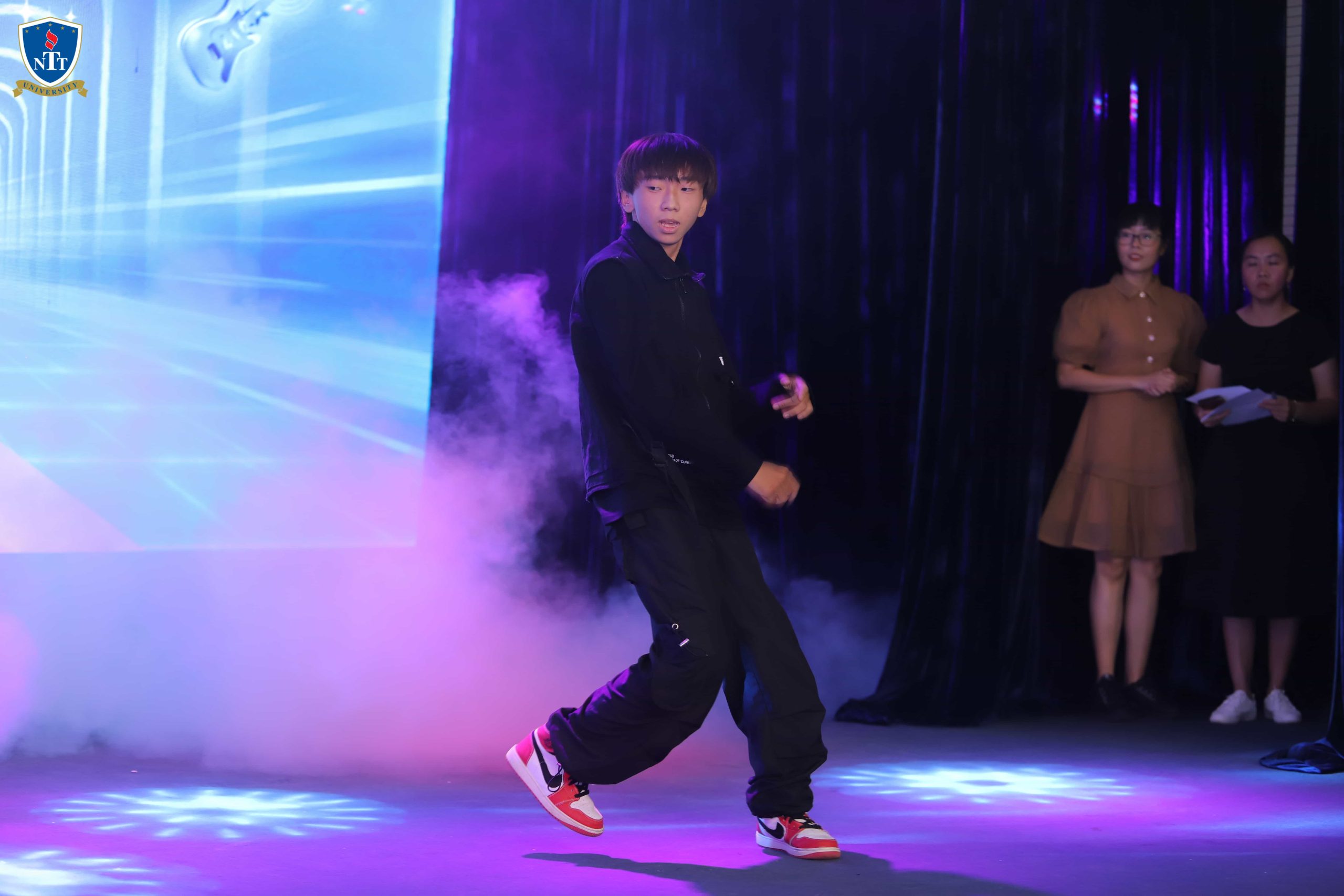 After navigating three intense competition rounds, the champions of NIIE Runway 2023: "Dressed for Success" were crowned. With their sophisticated attire, professional demeanor, and excellent English-speaking skills, Team Strafe officially became the reigning champions of NIIE Runway 2023. The second and third-place awards went to Team Kiwi Kiwi and Team The Simple, respectively. The next three teams to receive recognition were The Royals, Free Fire, and Youth Power. The remaining 14 teams were awarded honorable mentions.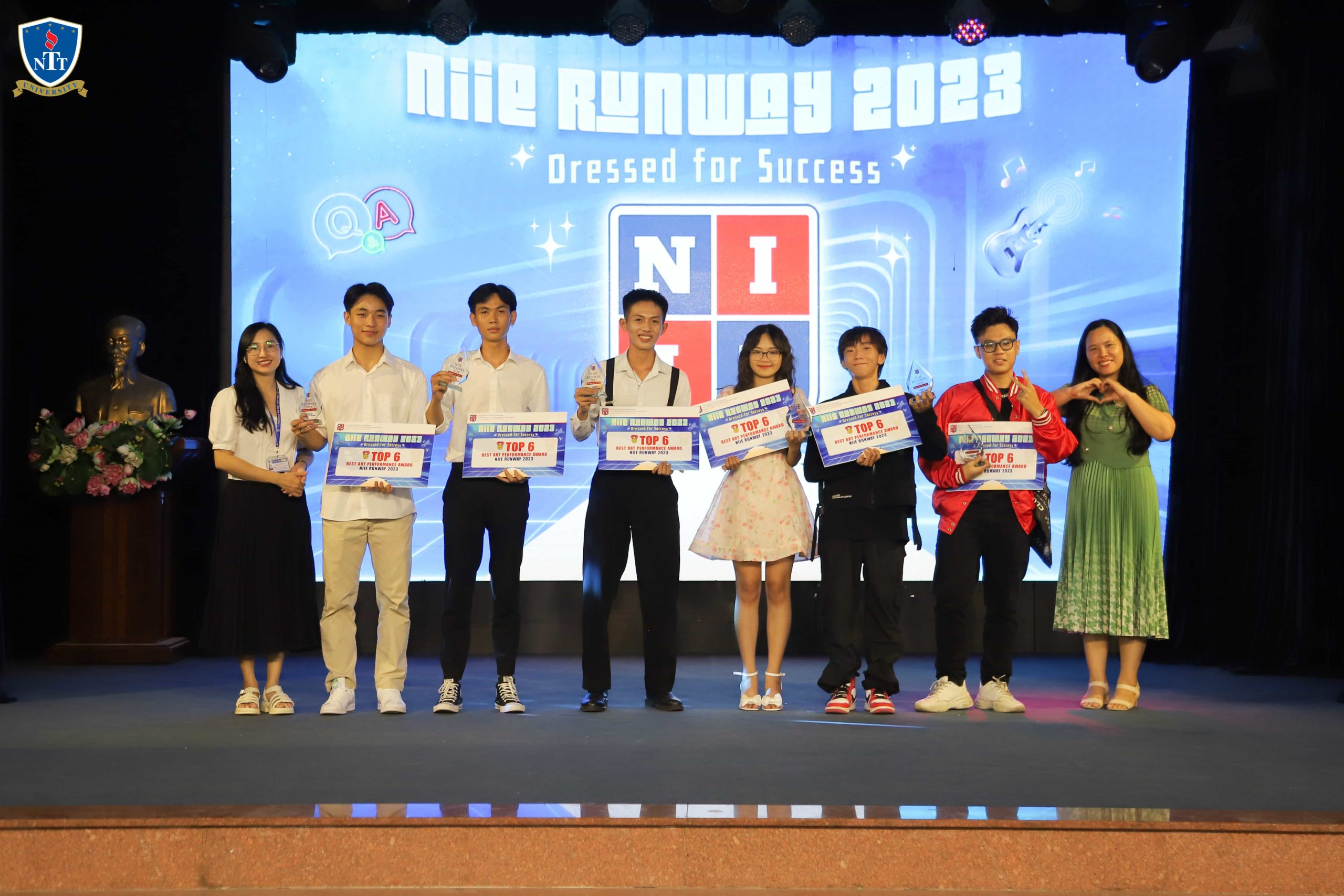 The top 6 standout artistic performances of NIIE Runway 2023: Dressed for Success included:
Bài ca tuổi trẻ – Team Binss 

Bae for you – Team Youth Power

Vỡ tan – Team Free Fire

Ba kể con nghe – Team T1

Những tháng năm rực rỡ và Con đường hạnh phúc – Team Kiwi Kiwi

Dance What makes you beautiful – Team Elegant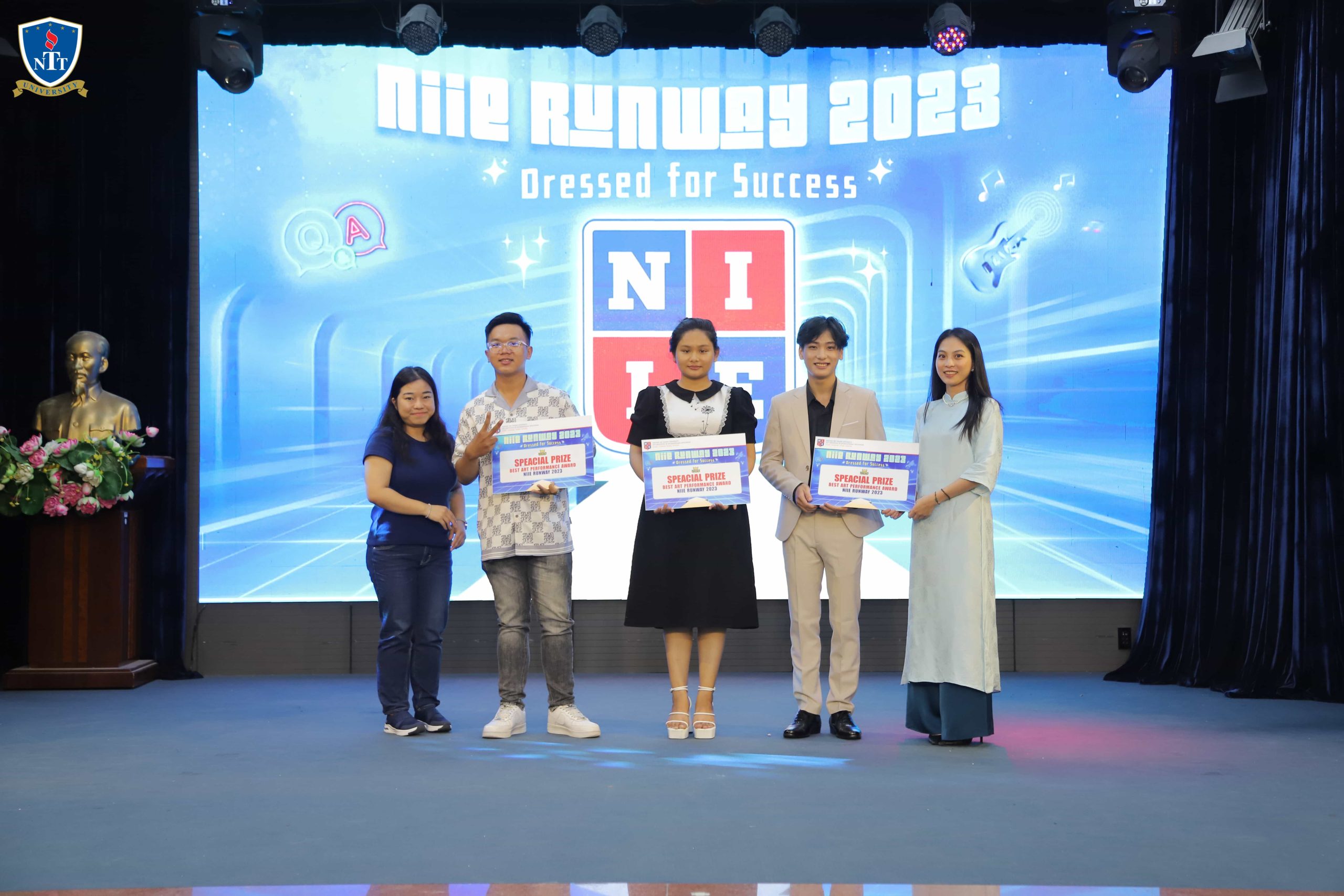 Three special awards for the most spirited classes went to:
Great Stars

Eternal Collective

The Simple.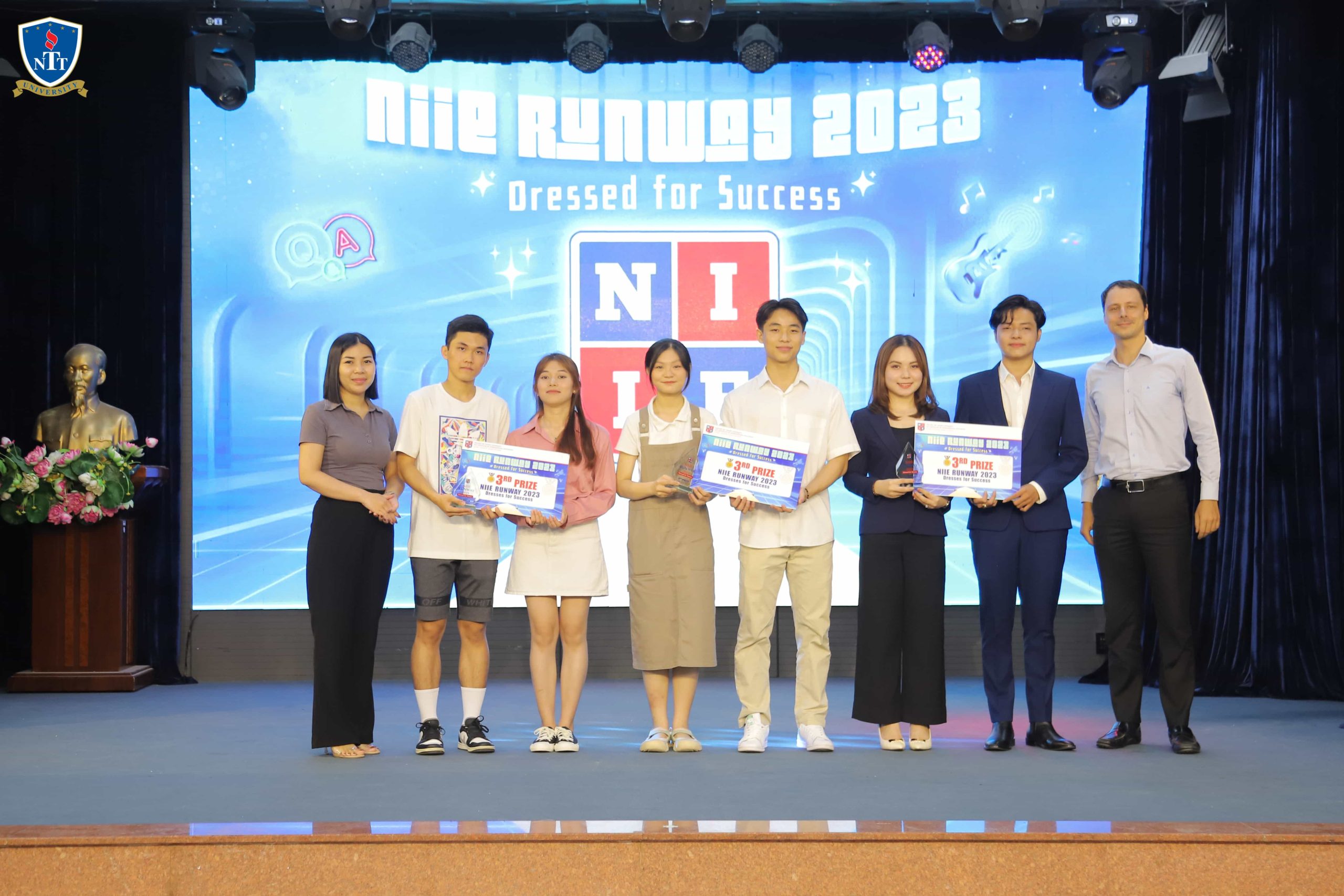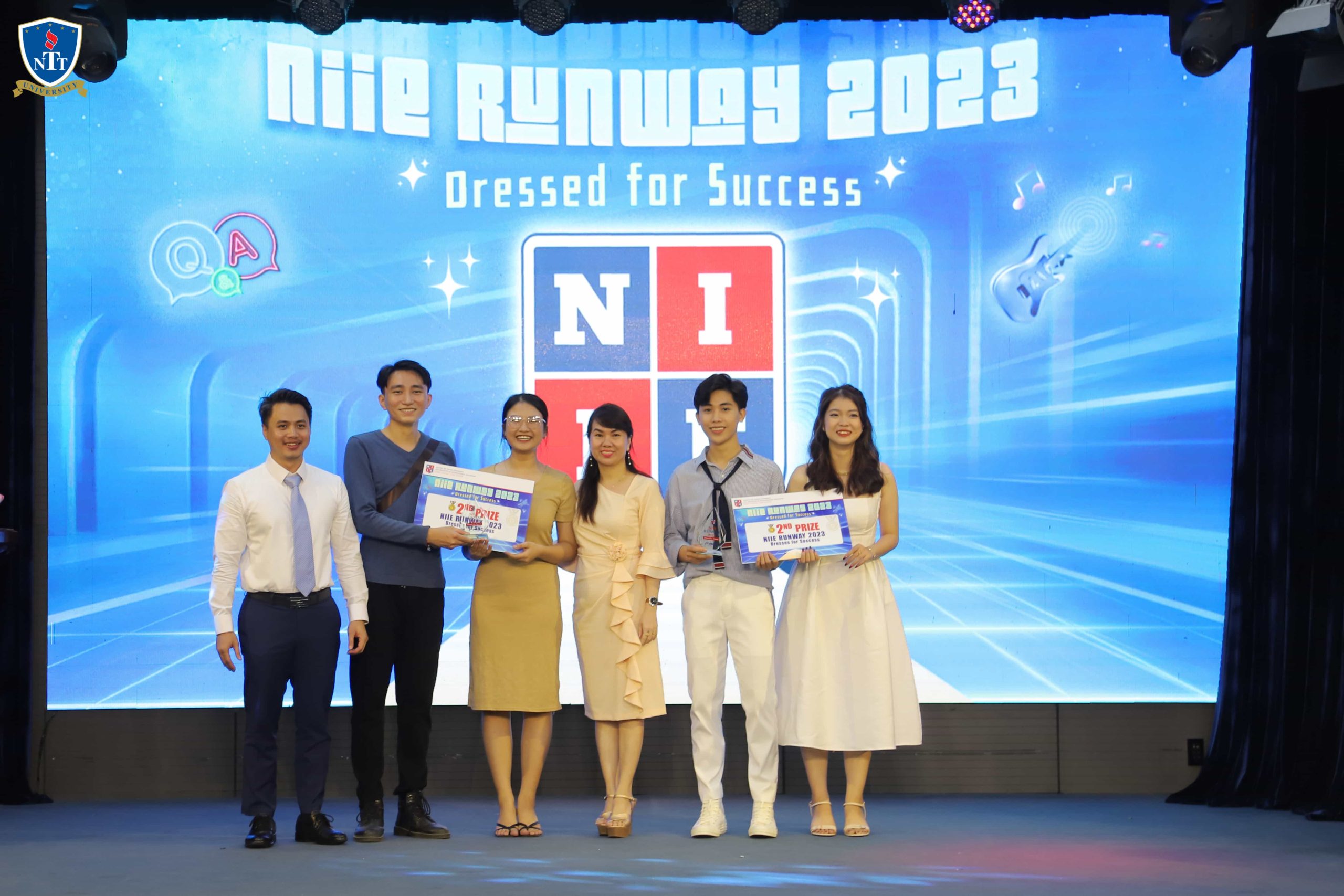 And thus, after nearly two months of excitement, from the initial launch to the Finals, NIIE Runway 2023 with the theme "Dressed for Success" concluded, leaving behind a kaleidoscope of emotions. NIIE believes that Runway 2023 is not just a competition; it's a stepping stone for students to build a professional image for themselves in the future and a place to cherish unforgettable memories of their university times.
Some impressive moments at the NIIE Runway 2023 Final: Dressed for Success: