NTT Institute of International Education (NIIE) recently conducted two successful Career Orientation Days for K23 students majoring in Economic Law and Automotive Engineering Technology on Sunday, October 15.
I/ All concerns about the Economic Law major were addressed candidly.
The special guests of the Career Orientation Day were Dr. Nguyen Mai Tram, Program Head for Economic Law at NIIE, and Madam Nguyen Thi Cuc, Senior Judge of High People's Court in Ho Chi Minh City.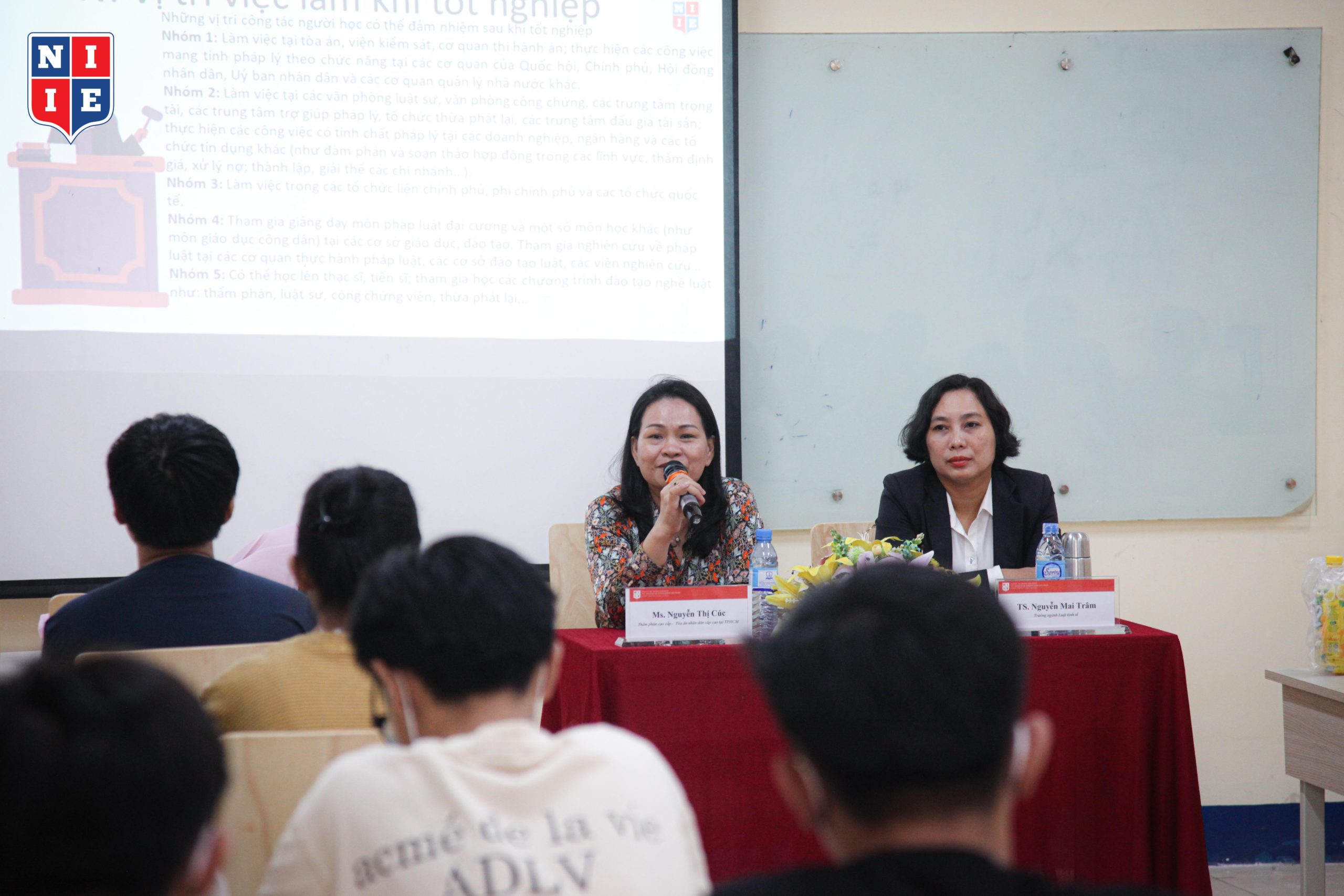 Participating in the Career Orientation Day, K23 students majoring in Economic Law had their questions answered by Dr. Nguyen Mai Tram, such as: What to prepare for the upcoming years? What to study? And what to do after graduation? The difference between high school and university education, the importance of English for a law bachelor's degree, and more. In addition, information about educational objectives, training duration, output standards, and job positions was shared openly by Dr. Nguyen Mai Tram to help students prepare well for the journey ahead.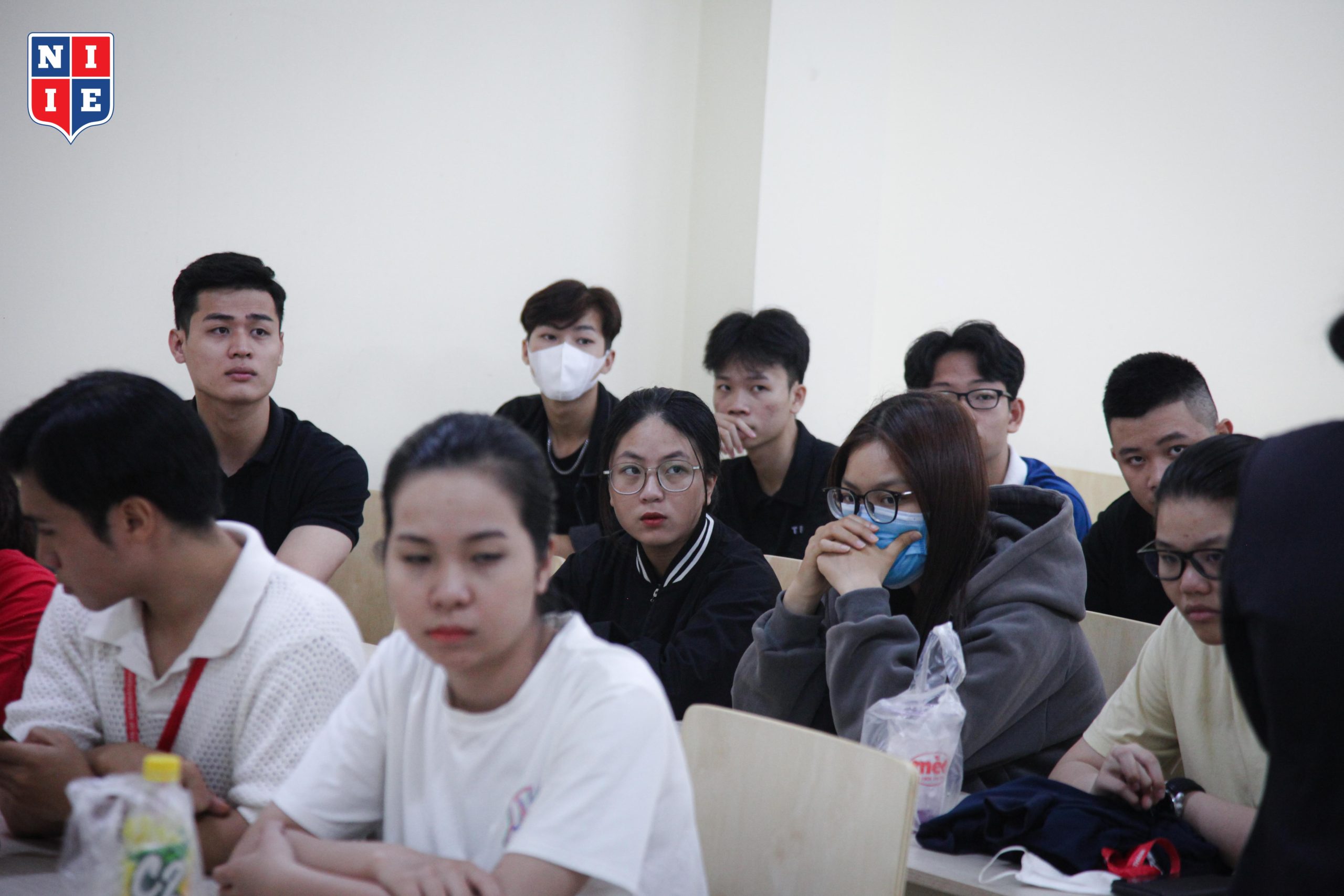 The highlight of the session was the Q&A session, where students had the opportunity to ask questions to Ms. Nguyen Thi Cuc, a senior judge at the High People's Court in Ho Chi Minh City. In this section, she shared practical experiences on how to build knowledge, skills, and ethics to become a conscientious and insightful legal professional. Due to the profession's close association with the law, she emphasized the importance of respecting the truth and placing fairness above all. She also stressed the importance of staying vigilant, examining issues thoroughly and objectively, and not letting empathy cloud one's judgment. Careerally, students were advised to have a deep and wide understanding of laws to apply them flexibly and accurately in different situations. Furthermore, the program also addressed personal emotional control, decision-making difficulties, and shared stories from the life of a senior judge to help students gain a deeper understanding of the field they are pursuing.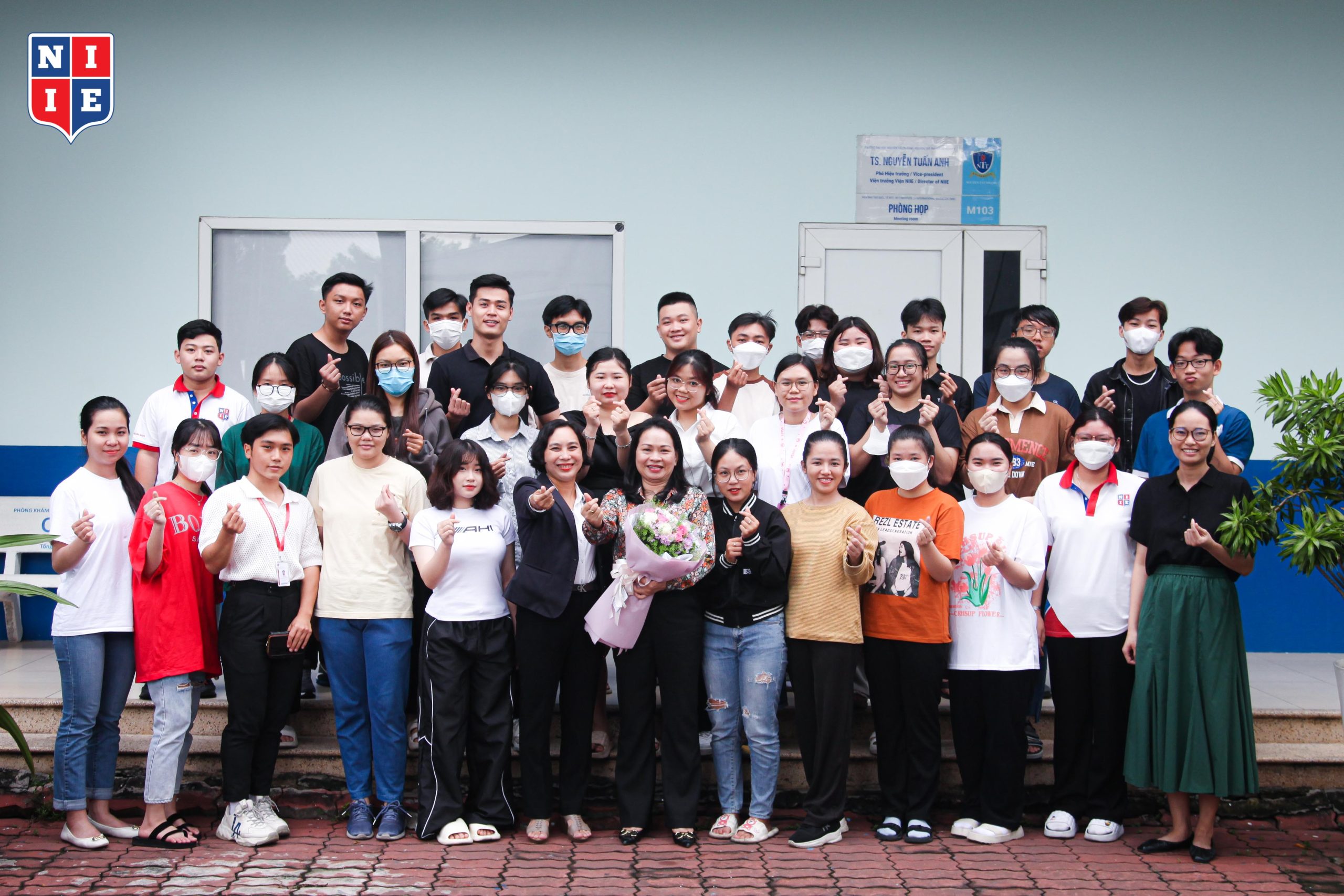 II/ Guiding K23 Automotive Engineering Technology Students: When job opportunities go beyond technical fields.
To provide the best guidance for new students, the program featured Dr. Duong Hoang Long, Program Head for Automotive Engineering Technology, a reputable lecturer with many years of teaching and scientific research experience. It also included MSc. Nguyen Thanh Tan, the Director of Thien Minh Auto Company, is a professional with extensive practical knowledge.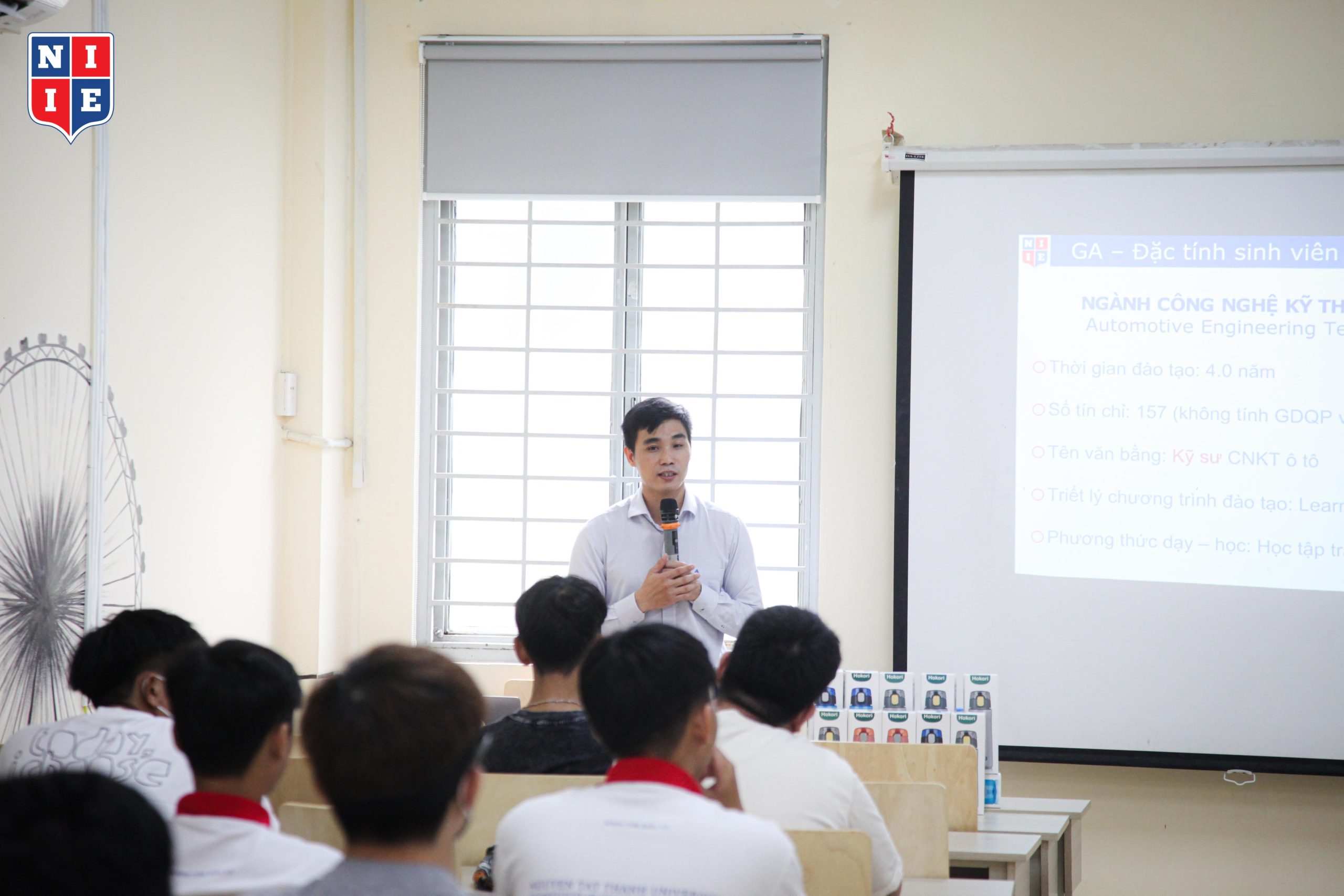 Dr. Duong Hoang Long shared the educational philosophy, objectives, training duration, and content of the Automotive Engineering Technology program at NIIE. The output standards and characteristics of students after graduation were also discussed, such as critical thinking skills, practical experience, effective communication skills through spoken and written language, teamwork skills, professional ethics and social responsibility, lifelong learning abilities, entrepreneurship spirit, knowledge in science and technology, and English proficiency. In addition, Dr. Duong Hoang Long explained why students, especially those in technical fields, should be active in the early years when studying foundational subjects, which may sometimes be boring. These years lay the foundation for an easier journey in the later stages when delving deeper into specialized courses and practical work.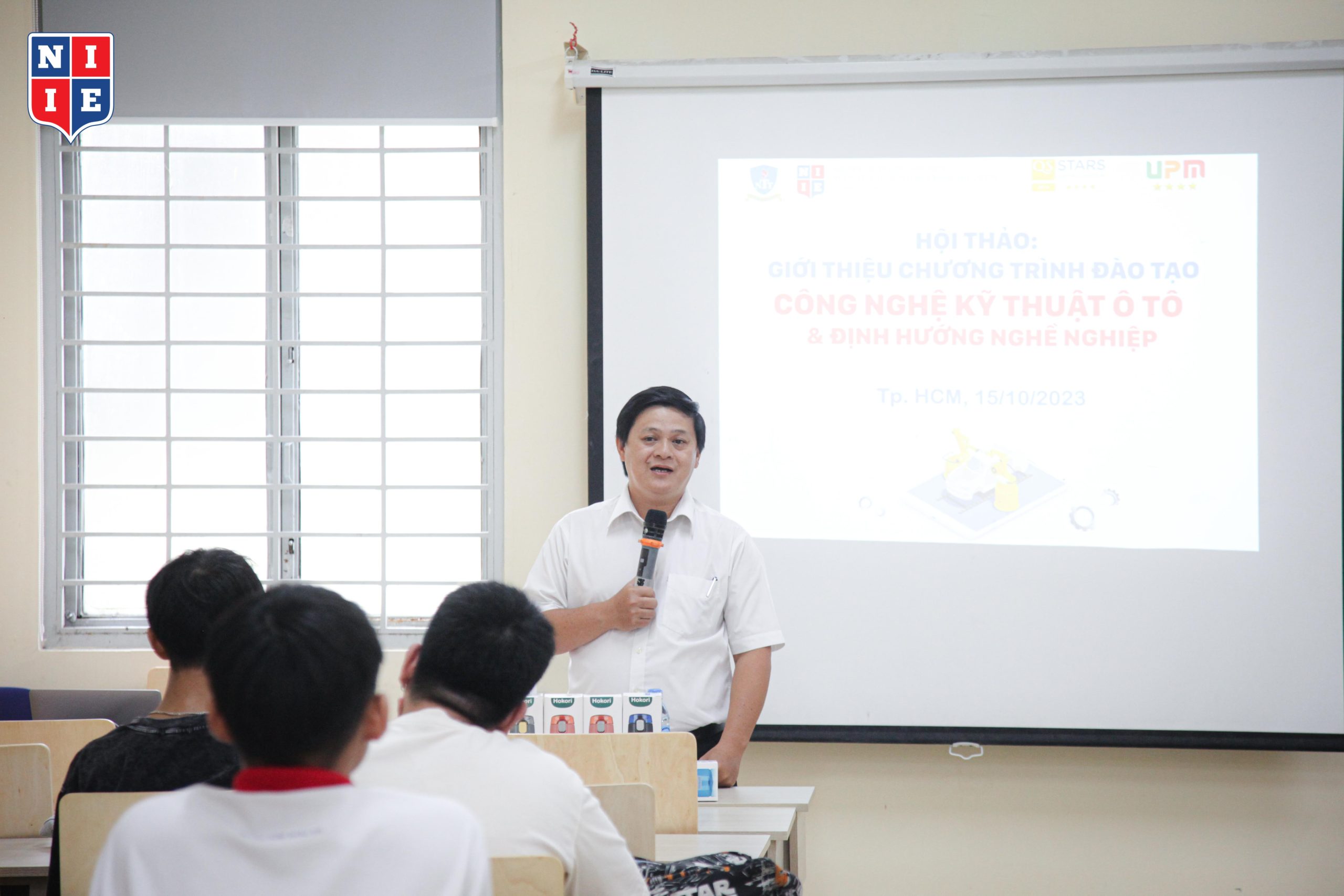 Regarding job positions, guest speaker Mr. Nguyen Thanh Tan shared a new perspective with K23 students majoring in Automotive Engineering Technology. He explained that graduates in this field are not limited to technical roles like repair, manufacturing, assembly, and improving vehicle functions but can also venture into other exciting areas such as vehicle decoration and upgrades, vehicle consulting and sales, vehicle appraisals, and determining damages for car insurance.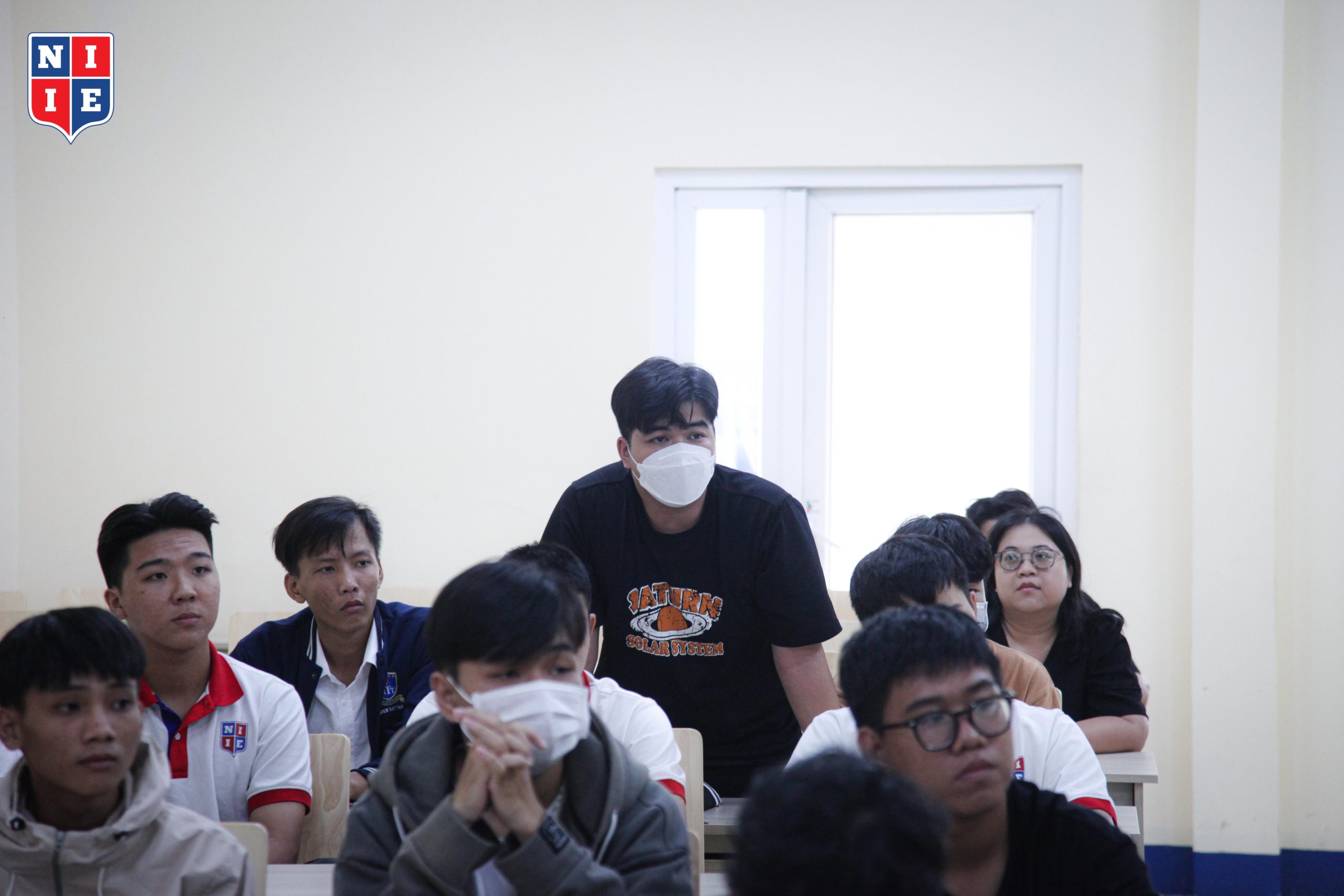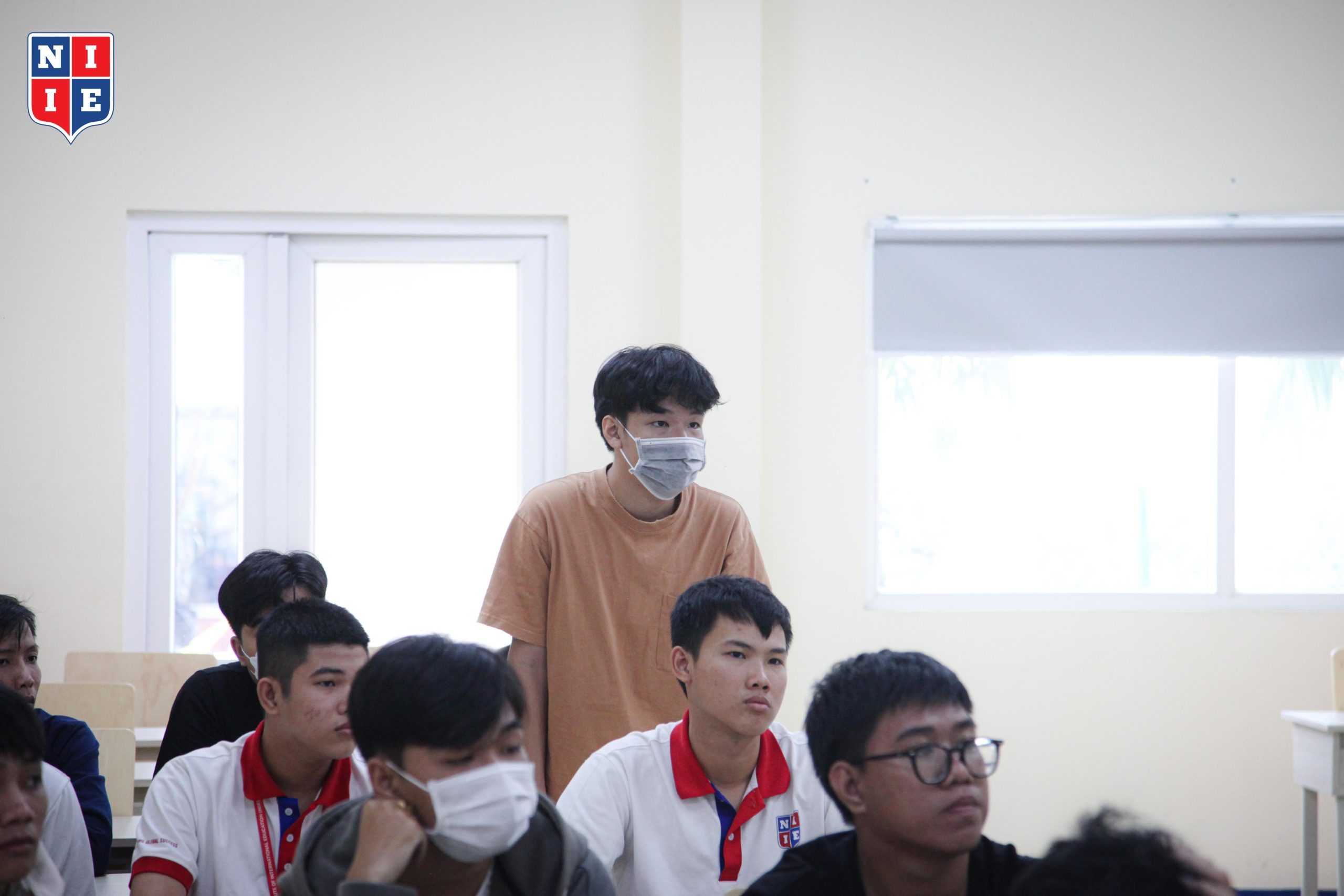 Given that the field is known for its high post-graduation income potential, K23 students were also curious about this matter. To address these concerns, both guest speakers candidly discussed the average salary in the field at different stages: fresh graduates, 1-3 years of experience, and over 5 years of experience. Moreover, Mr. Nguyen Thanh Tan, Director of Thien Minh Auto Company, revealed additional knowledge and skills that can enhance students' employability and income, such as proficiency in English, strong soft skills, a positive work attitude, the ability to continuously update knowledge, and entrepreneurship spirit.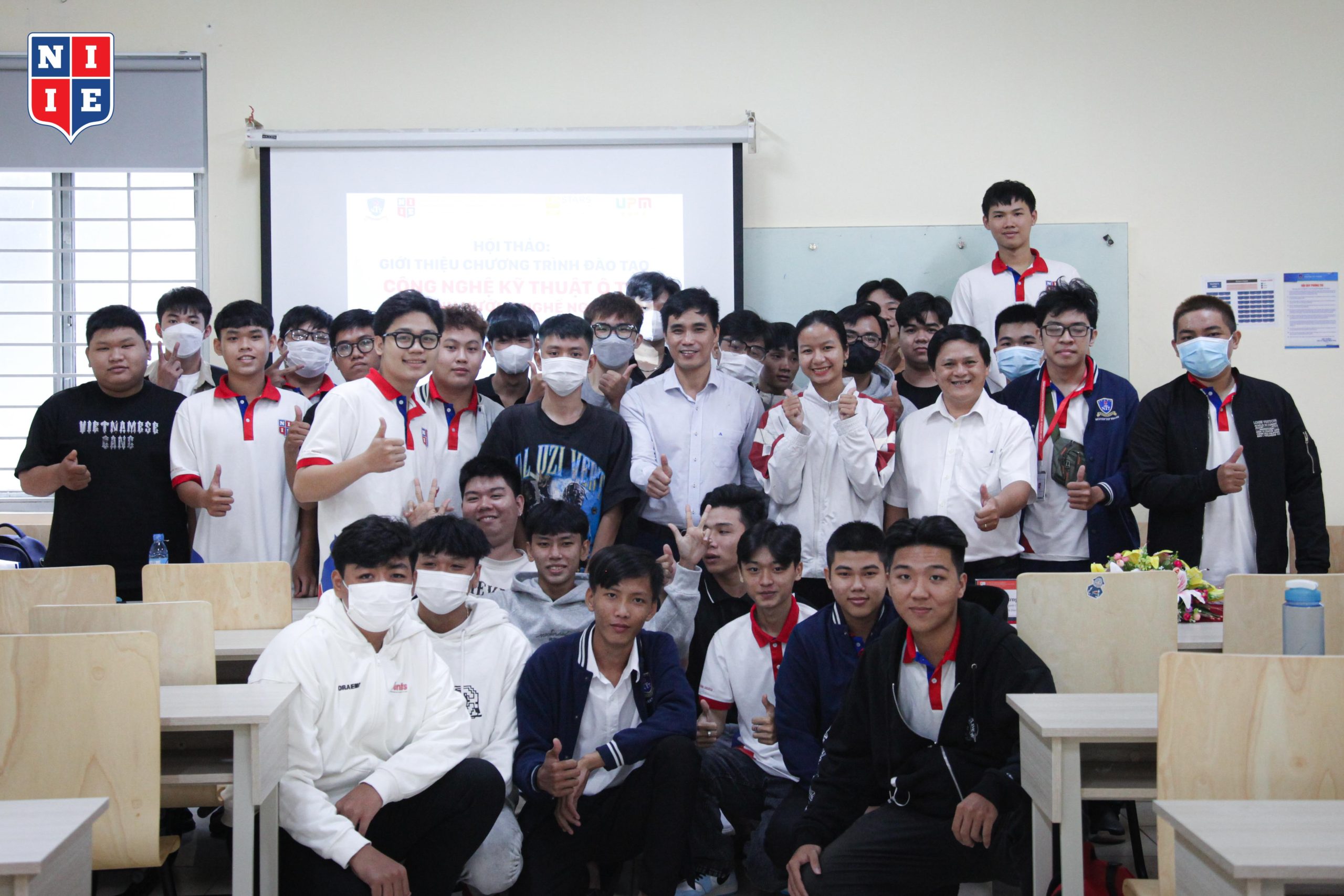 Through Career Orientation Day, NIIE aims to provide all necessary information about the training program, help students understand the field and profession, and create a study plan that suits them. Detailed information about the Career Orientation Days for Business Management, Hotel Management, Information Technology, Logistics, and Supply Chain Management majors will be updated on NIIE's website and fan page. Don't forget to stay tuned for more information.