Coventry University has reclaimed its title of Top New University in the Complete University Guide 2018 league tables, published today.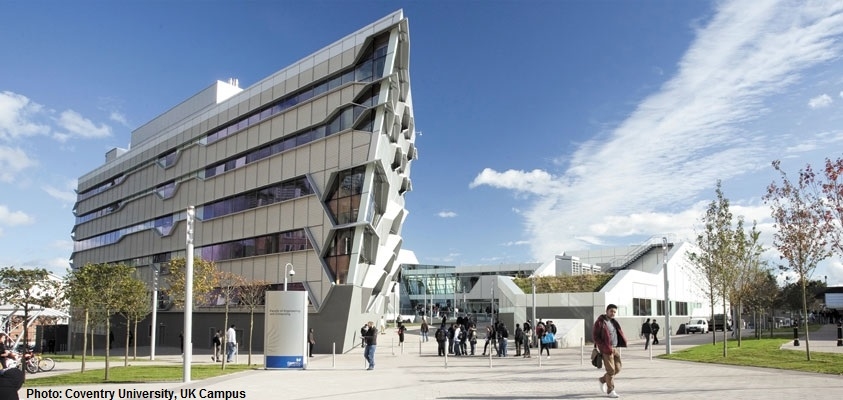 As well as becoming the UK's highest ranking new university, Coventry has climbed seven places to 43.
Entry Standards: 331
Student Satisfaction: 4.28 / 5.00
Research Quality: 2.67 / 4.00
Research Intensity: 0.13 / 1.00
Graduate Prospects: 79.8 / 100.0
Student-Staff Ratio: 14.6
Academic Services Spend: 1,431
Facilities Spend: 583
Good Honours: 71.3 / 100.0
Degree Completion: 86.9 / 100.0
It also made the top ten across five subject areas in the comparative tables, which rank 129 universities by measuring student satisfaction, research quality and graduate prospects.
John Latham, Vice-Chancellor of Coventry University, said:
" Student experience is of the highest importance for us, with employability modules and international experiences built-in to our courses. This is a truly excellent result both locally and nationally and I am pleased the efforts of staff to provide excellent teaching, along with the ongoing improvements at the University are continuing to be recognised".