You might think that mock trials are only for those studying Law, right? Well, that's not the case at all! In a surprising turn of events, students from NIIE's 21st batch of Logistics and Supply Chain Management and the 22nd batch of Automotive Engineering had a chance to experience the thrill of mock trials this August. All thanks to the expert guidance of Ms. Ho Thi Thanh Truc, who led them through immersive Business Law and General Law courses.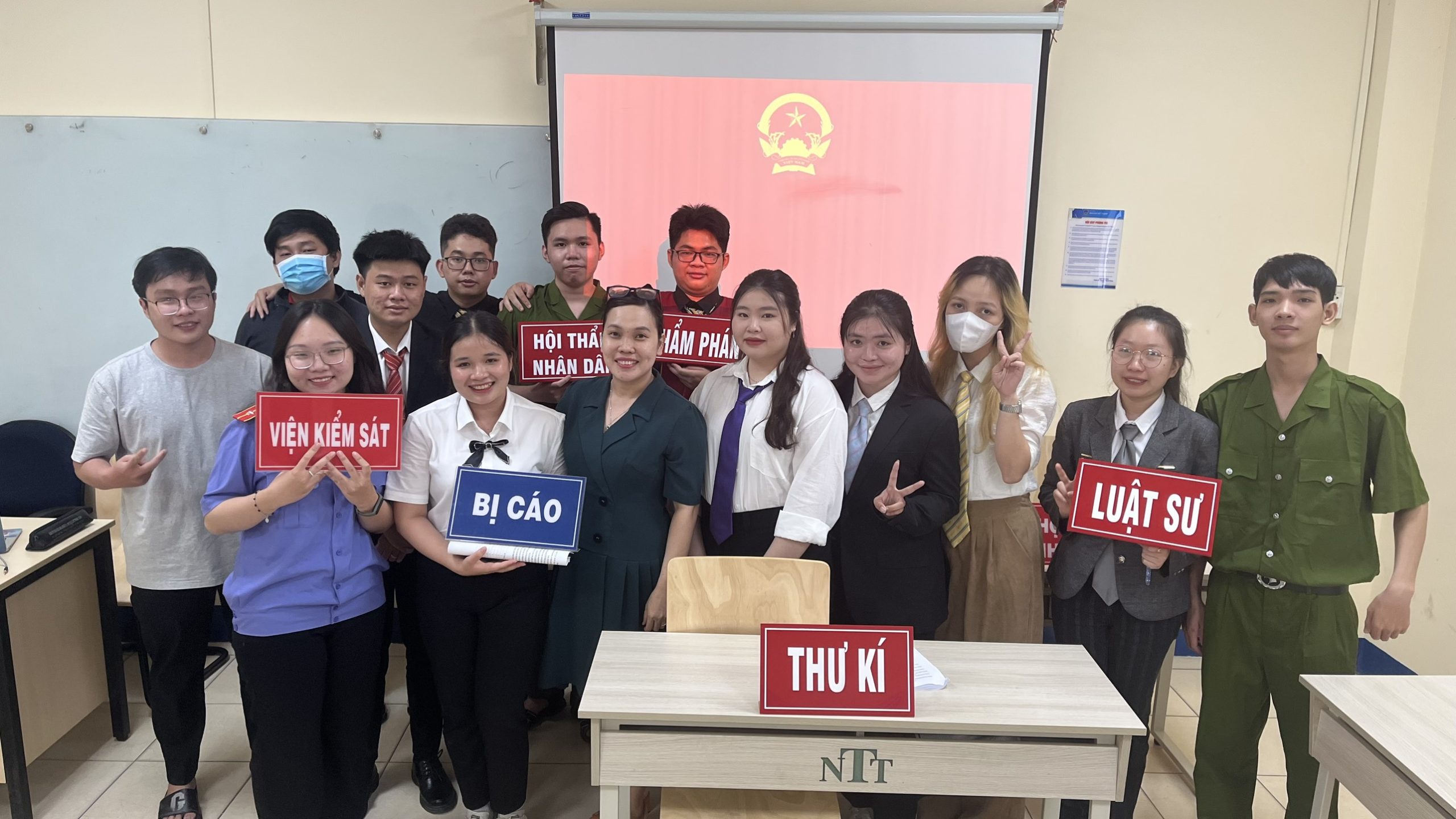 During this time, four special sessions were set up, giving NIIE students a chance to feel like they were in a real courtroom. They got to take on roles like Judge, People's Council member, Lawyer, Prosecutor, Clerk, Defendant, and even Victim—just like real legal pros!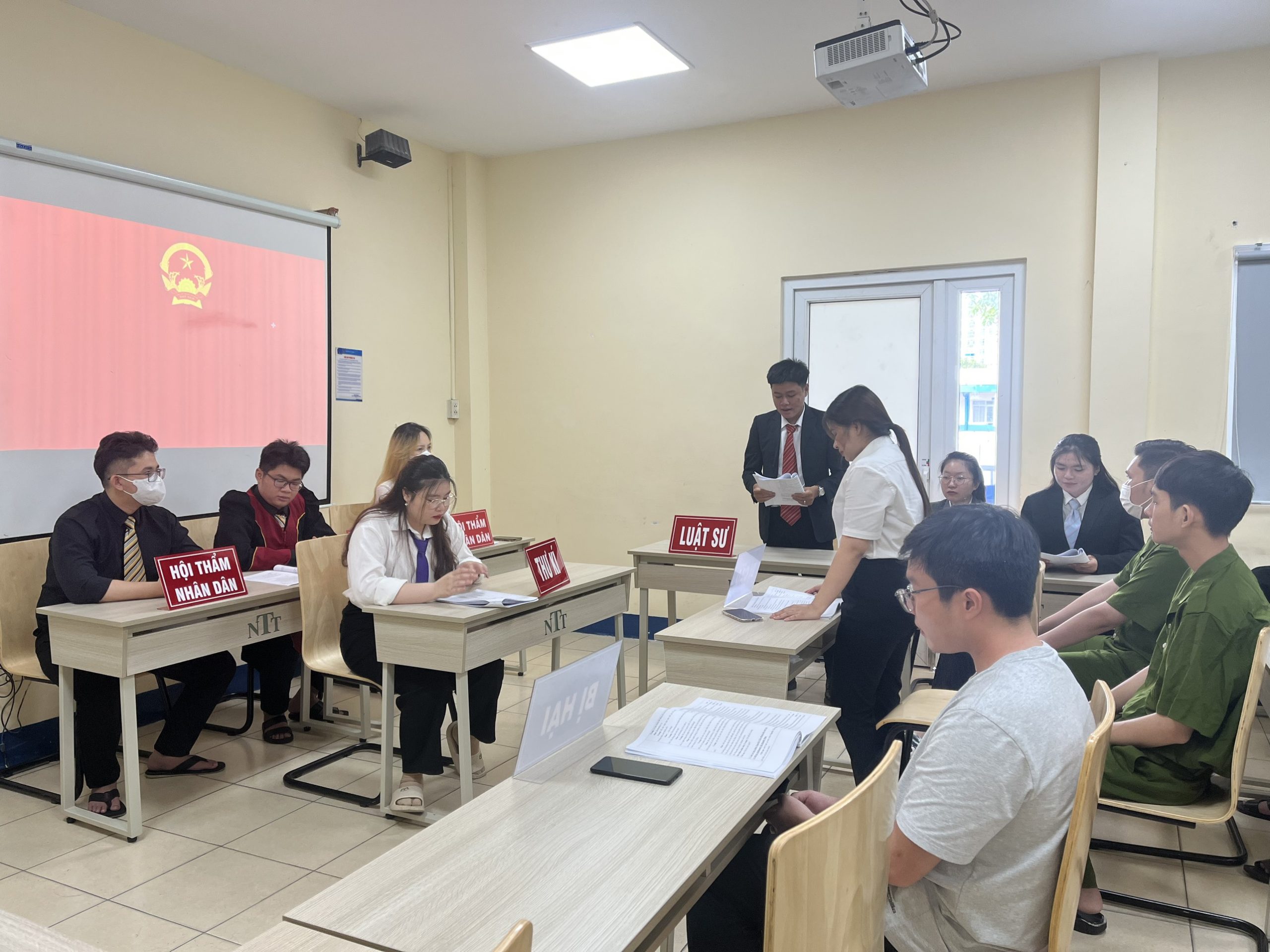 Notably, the 21st batch students specializing in Logistics and Supply Chain Management got to take part in two pretend trial sessions as part of the Business Law course:
Cracking the Case of the Super-Fraud Huyền Như: This exciting experience helped students understand how criminal trials start, and they learned about the differences between criminal and civil cases. They also got a handle on Credit Contracts in banking and learned about things like Economic Offenses, Business Contracts, Joint-stock Companies, and Business Management.

The Traditional Taxi vs. High-Tech Taxi Case: This interesting scenario lets students practice how to solve disagreements in a business setting while learning about Electronic Commerce in Commercial Contracts.
Simultaneously, students from the 22nd batch who were studying Automotive Engineering got a chance to create their own pretend trials in the General Law course. They tackled real-world issues, fitting right into their studies, and managed to organize two pretend trials: one about Traffic Accidents and another about Drugs and the law.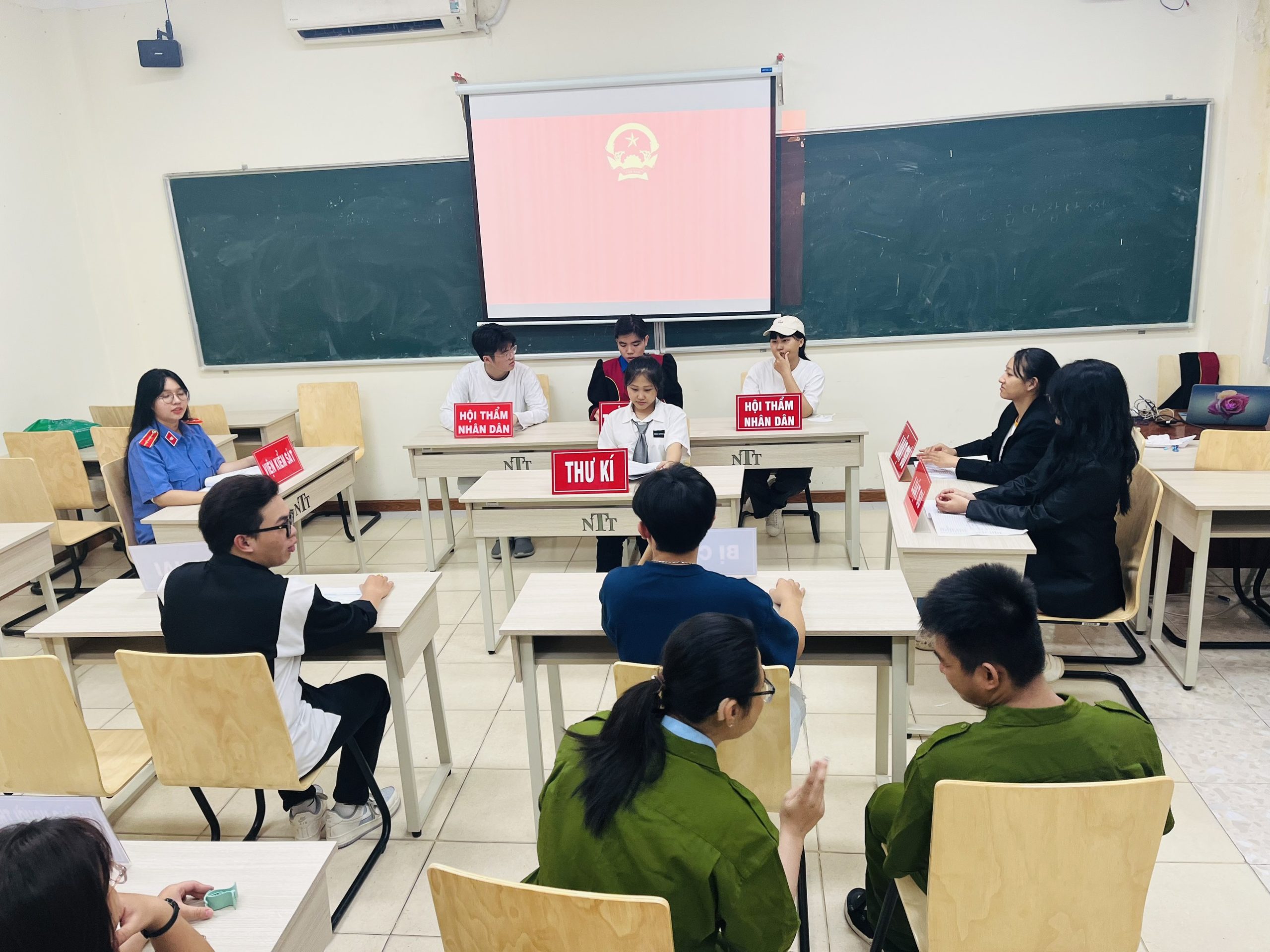 With these fun activities, Ms. Ho Thi Thanh Truc made it easy to learn about criminal law and how real trials work. Students also got a clearer picture of the legal stuff that matters in their lives, and they understood more about the big issues that affect everyone. Plus, they learned how important it is to be safe on the road and avoid getting caught up in problems.