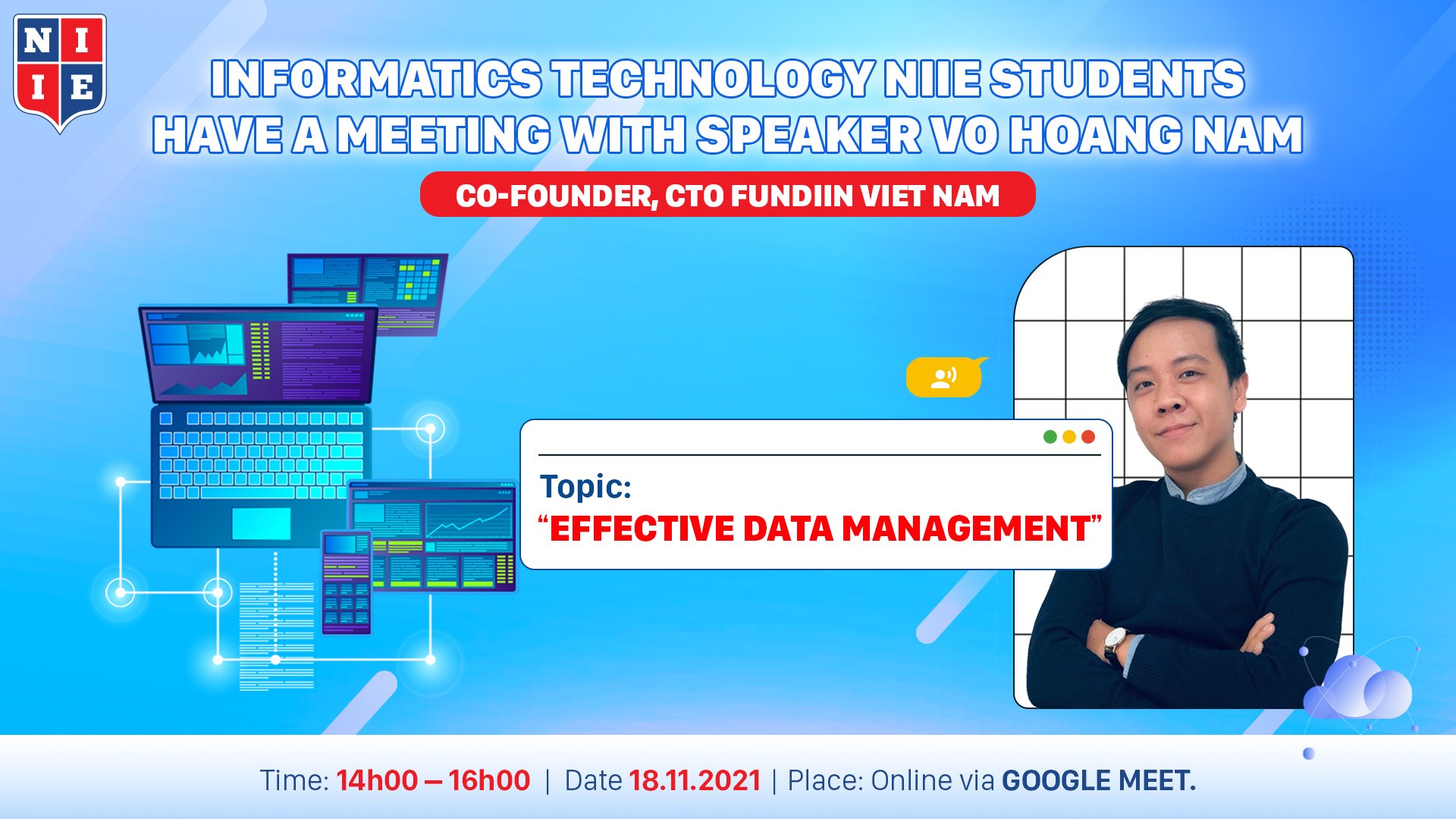 Time: November 18, 14h00 – 16h00
Place: Online via Google Meet (Link will be attached on LMS)
Data management is one of the potential industries. It tends to thrive in years to come with the explosion of Big Data and Artificial Intelligence (AI). Coming to this workshop, speaker Vo Hoang Nam, Co-founder, CTO Fundiin Vietnam will share with students about:
– Introduction to data management terms
– Programming and management skills Data
– Fundamentals of data management
– Data design orientation
– Goals, store applications, triggers, transactions in data-related product development
– Career opportunities for students who want to major in data management and analysis.
In particular, in the previous workshop of speaker Vo Hoang Nam on the topic "Software project management", Two excellent students were selected by the speaker with attractive income. Therefore, don't be absent, because this is a good chance to prove yourself and find opportunities while you're still in school.