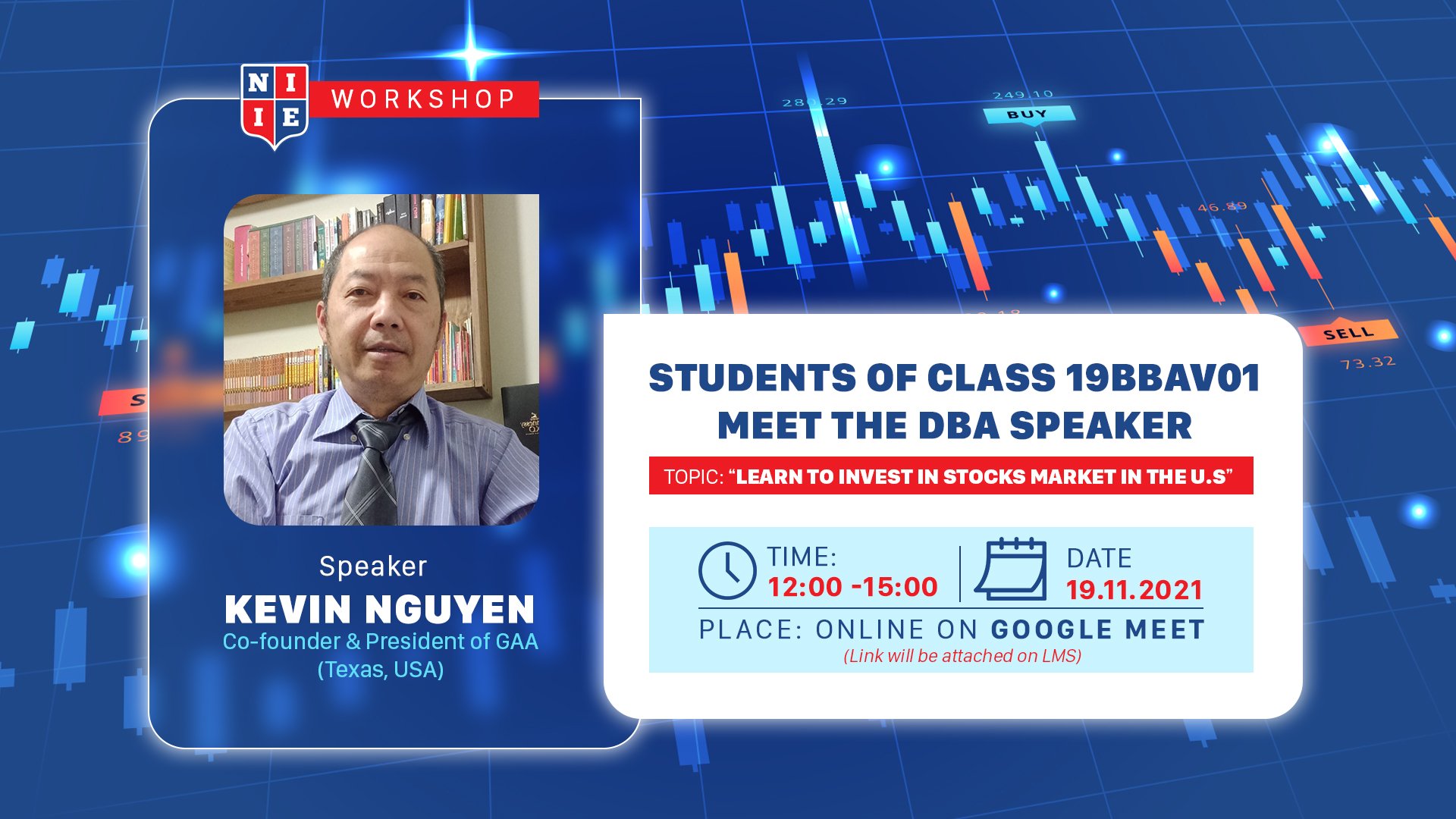 Before founding and becoming President of GAA Academy, PhD. Kevin Nguyen has held many important positions in large companies and corporations in the US such as Bell Helicopter, Boeing Company, Founder of Global American Academy, Lockheed Martin… Besides, he is also a very successful investor in the US stock market.
Coming to this workshop, the speaker wants to provide students of class 19BBAV01 of NTT Institute of International Education (NIIE) with an overview of the steps to invest in securities in the US market. In the first topic, "Survey the world of stock investing", he introduced the basic knowledge that every investor needs to know such as Instructions for opening a US stock account and the notes; Risk understanding; Market capitalization, and share price influence; Evaluate and consider your current financial situation and goals.
In the next part, PhD. Kevin Nguyen has gone deeper on the topic of "sharpening your investment". He shared how to read charts, improve stock selection skills and buy and sell time. Besides, he also introduced basic chart patterns like "Cup with a handle", "Double-bottoms", "Big volume clues are valuable"  and common patterns: Flag; Pennant; Measured move up, move down; Diamond bottoms... in bull, bear and sideways markets. In addition, he pointed out the basic mistakes, psychological weaknesses that "novice" investors often make and ways to overcome to avoid unnecessary risks.
Finally, PhD. Kevin Nguyen and the students of class 19BBAV01 had a lively exchange with each other in the question-and-answer session about the knowledge and content of the lesson. Along with that are stories, side questions about life in the US, valuable advice, and sharing from the speaker for those of you who have the goal of studying abroad, settling in the US in the future.