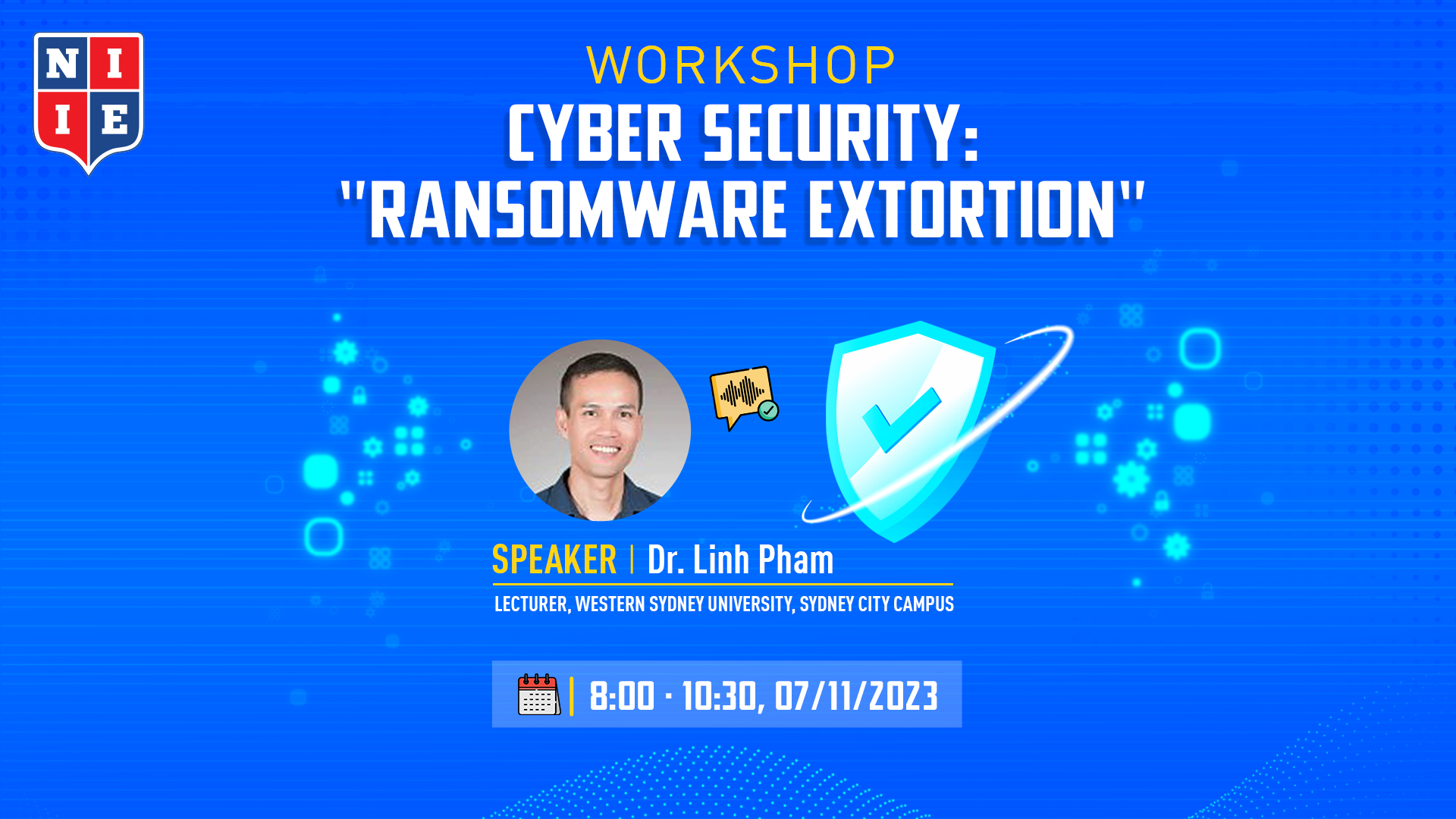 Workshop Cyber Security: "Ransomware Extortion"
Speaker: Dr. Linh Pham – Lecturer, Western Sydney University, Sydney City Campus
Date and Time: November 7, 2023, 8:00 AM – 10:30 AM
The fourth industrial revolution has ushered in numerous benefits for humanity, yet it has also concealed potential dangers. Among the most prevalent threats are Ransomware Extortion cyberattacks. Cybercriminals exploit security vulnerabilities to pilfer enterprise data and user information, with the intent to extort money or commit fraudulent activities, ultimately resulting in asset theft.
The increasing incidence of Ransomware Extortion attacks has underscored the urgency of cybersecurity. This urgency applies not only to businesses, organizations, and nations but also to individuals who need to acquire the knowledge and skills required to ensure their safety in the online space.
Participating in the workshop, you will listen to in-depth insights on Cyber Security: 'Ransomware Extortion' from Dr. Linh Pham, a talented lecturer at Western Sydney University. It promises to deliver a wealth of helpful knowledge and engaging experiences. Don't miss out!
———————————————
NTT INSTITUTE OF INTERNATIONAL EDUCATION – NGUYEN TAT THANH UNIVERSITY
GLOBAL LEARNING – GLOBAL SUCCESS
Address: 458/3F Nguyen Huu Tho, Tan Hung Ward, District 7, Ho Chi Minh City
Hotline: 0934 116 244 / 0938 116 244
Email: niie@ntt.edu.vn