On May 11th, the NTT Institute of International Education (NIIE) held a Certificate Award Ceremony for students of the 19th cohort who successfully completed the 1C Accounting program. This event was part of the Accounting Software course, which was conducted in collaboration between NIIE and 1C Corporation.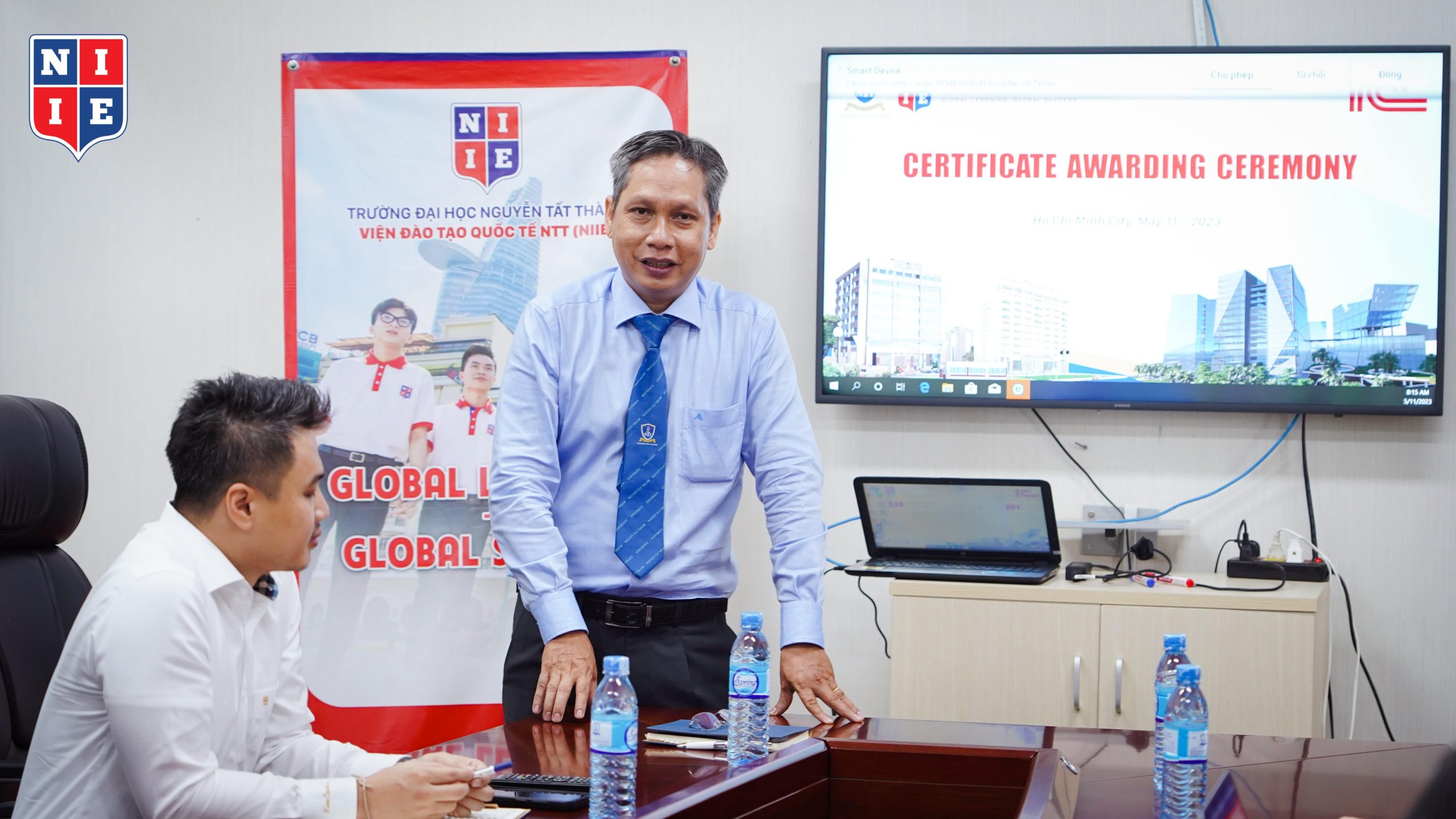 The ceremony was graced by the presence of Dr. Nguyen Tuan Anh, Vice President of Nguyen Tat Thanh University and Director of NIIE, Dr. Nguyen Manh Hoang, Deputy Director of NIIE, Mr. Alexander Evchenko, Director of 1C Vietnam, Ms. Tran Thuy Quynh, Head of ACS Accounting Solutions, and the students who completed the 1C course and received their 1C Certificates.
During his opening speech, Dr. Nguyen Tuan Anh remarked, "1C Accounting software is widely used in many countries around the world. Not only does this software meet the accounting standards of Vietnam, but it also integrates international accounting standards. Furthermore, 1C is a company that provides enterprise software solutions with strong technological capabilities. Therefore, when students learn 1C software, they not only gain access to the latest technologies but also expand their knowledge of organizational operations and departmental management through applications and software. This will be a significant advantage for students after graduation, especially for those aspiring to work for international and multinational companies."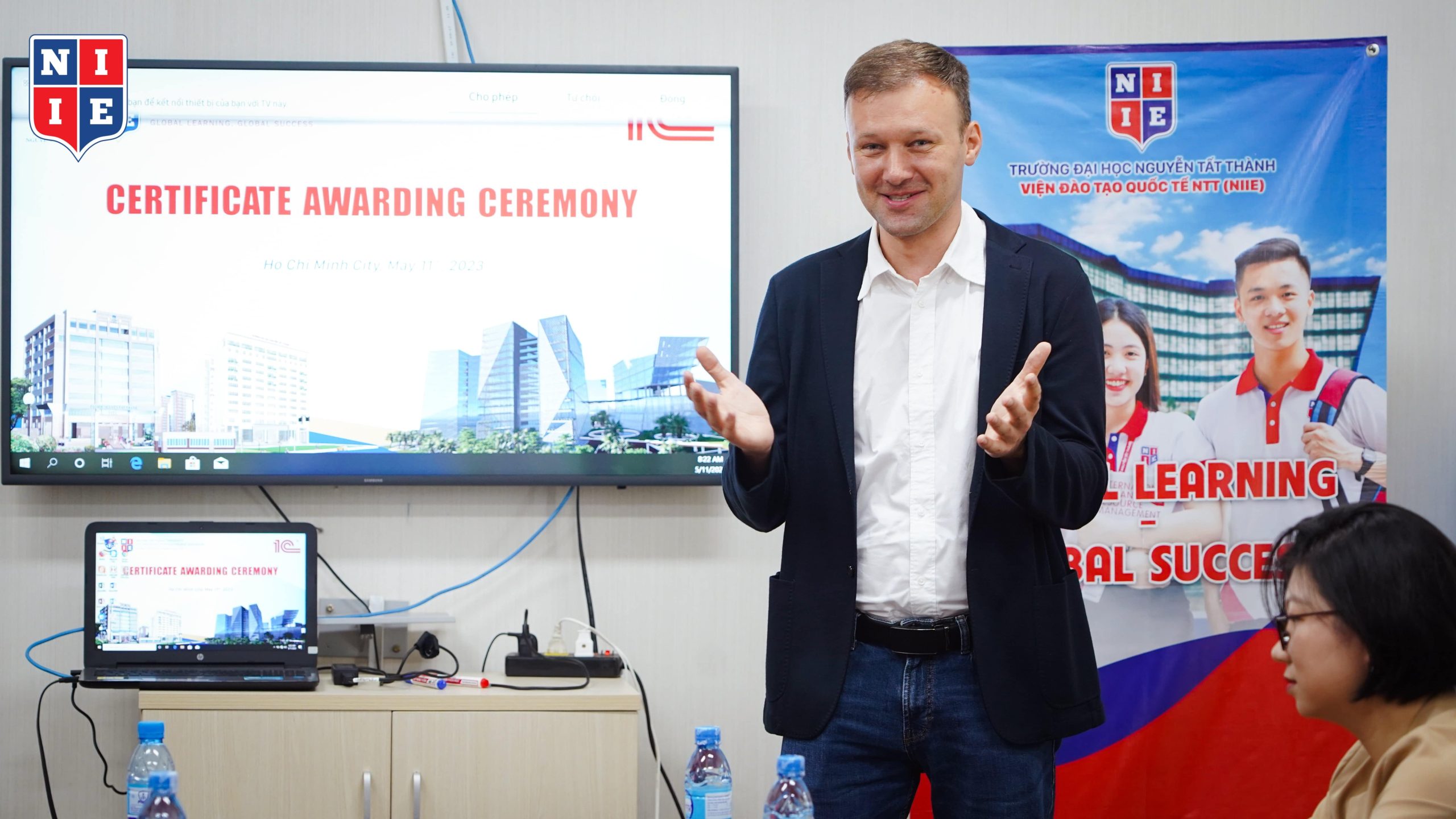 Mr. Alexander Evchenko, Director of 1C Vietnam, expressed his delight and honor in being present at NIIE to award certificates to the students. The purpose of this course goes beyond equipping students with the tools; it also aims to impart a deep understanding of the logical thinking behind accounting software. This means that regardless of the business or software they encounter in the future, students will be well-prepared to operate effectively.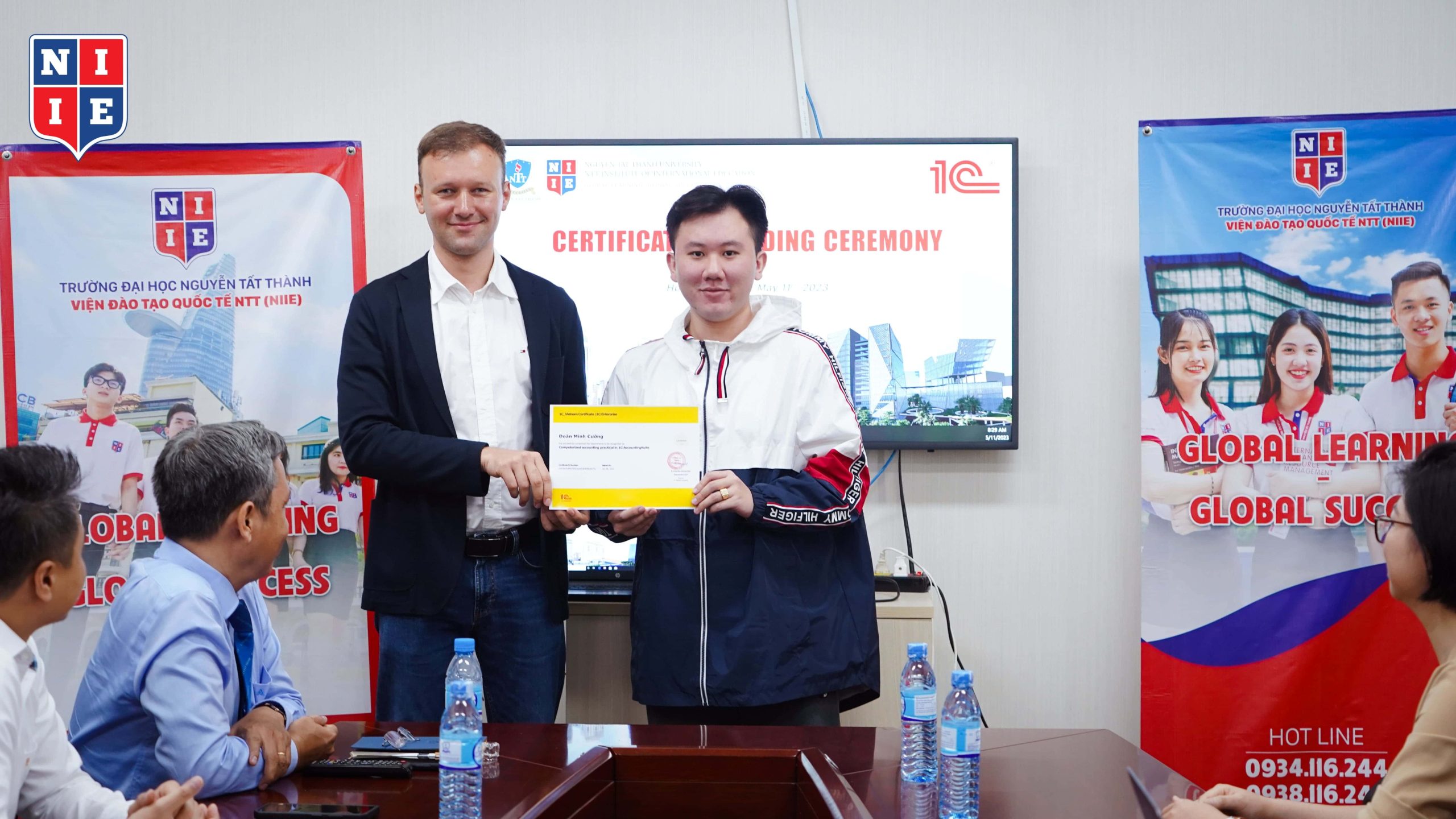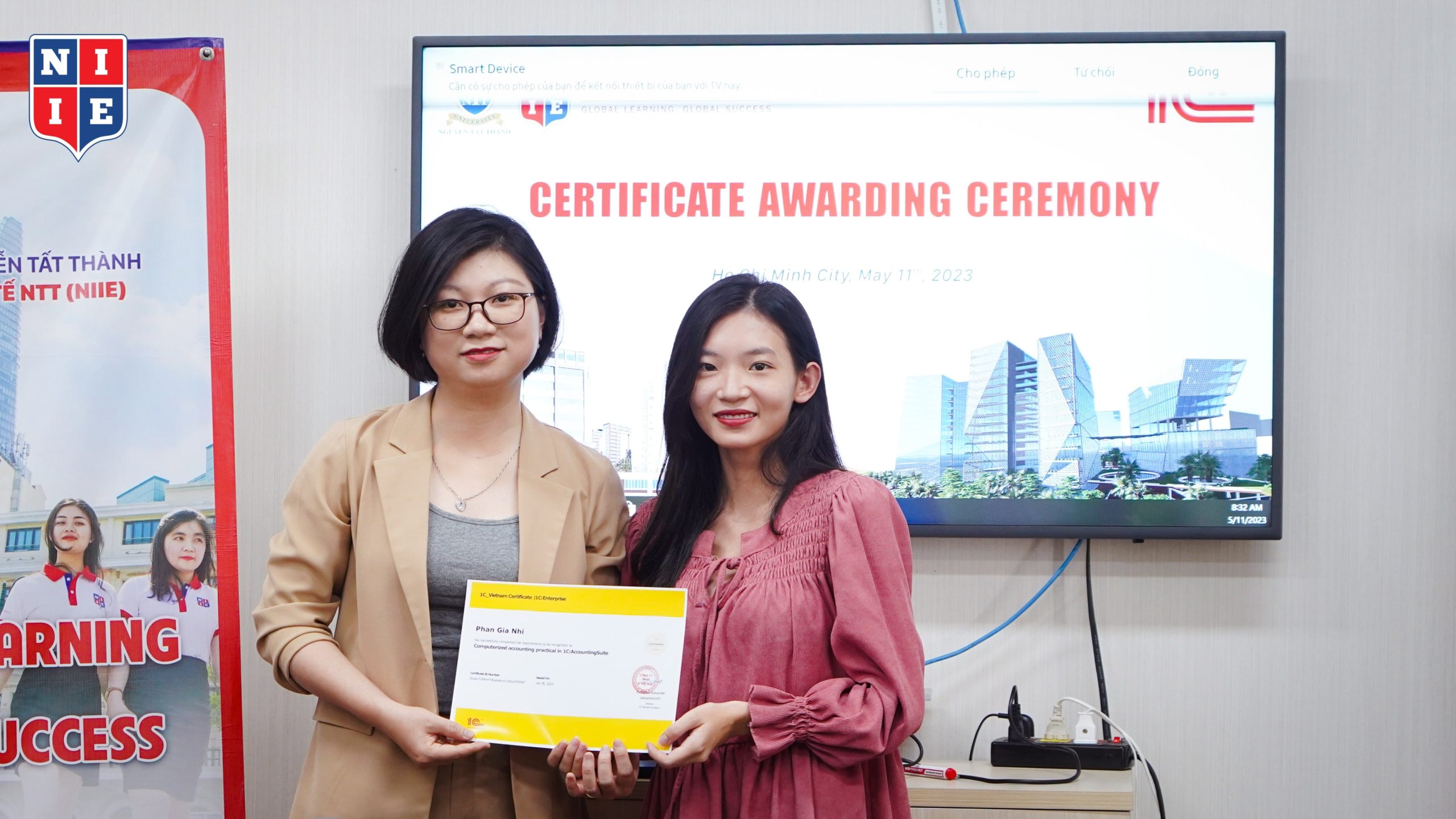 The 1C Accounting software course is part of the curriculum for Accounting Software. It is delivered through a collaborative teaching approach between the university and the business sector. Throughout their studies, students receive guidance from NIIE lecturers and experts from 1C. Upon successful completion of the course, students are awarded certificates. This achievement reflects the hard work and dedication of the students and enhances their prospects when applying for international business positions.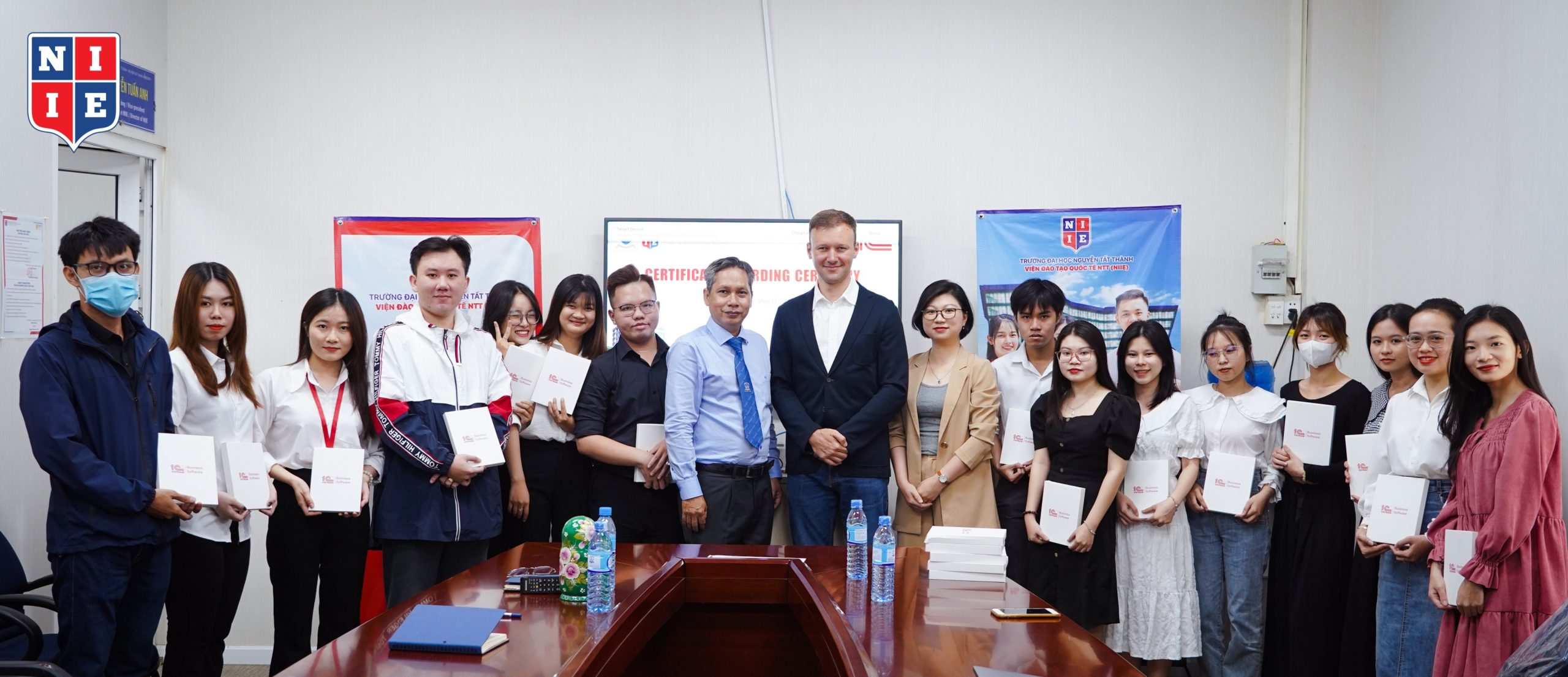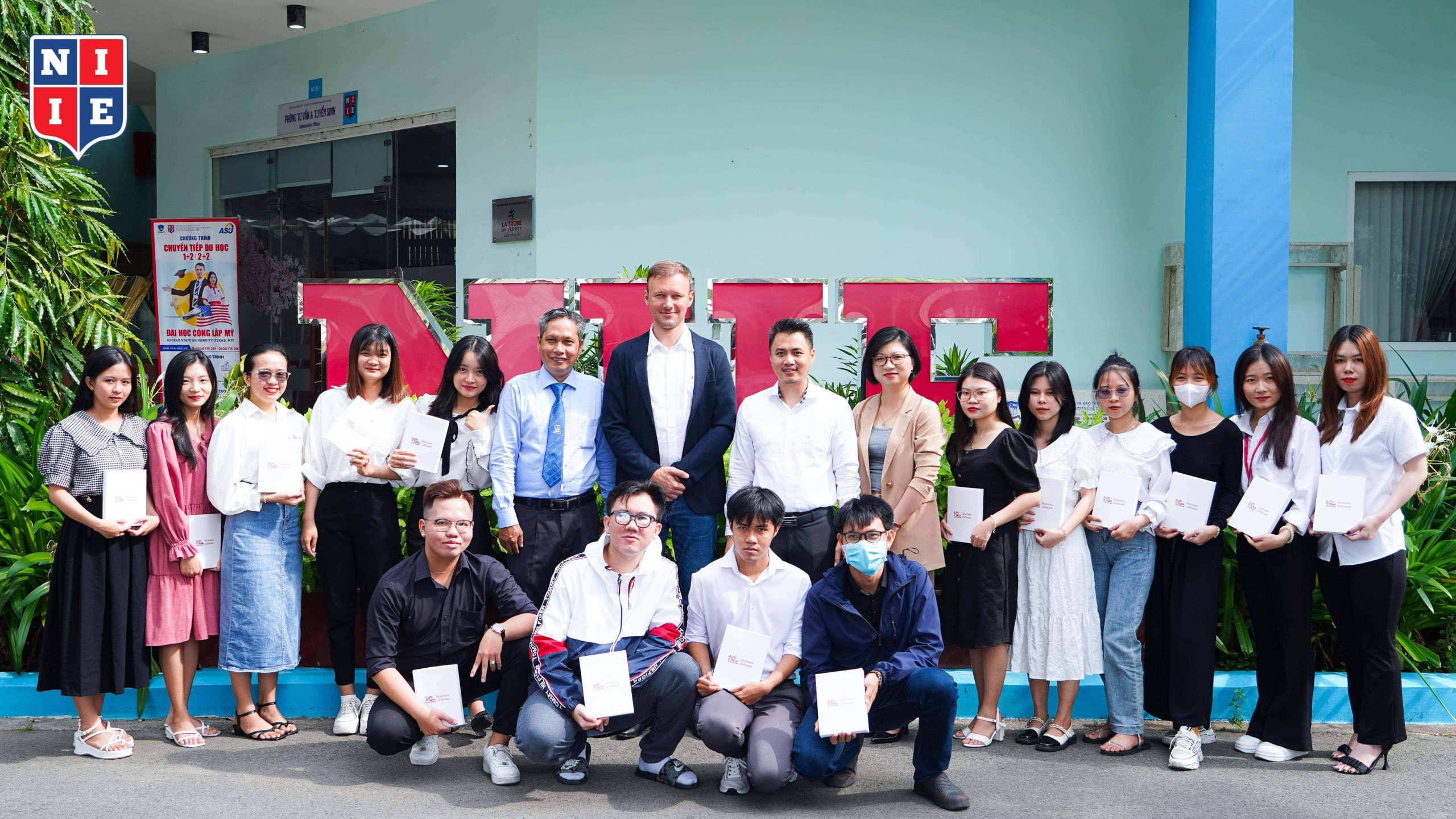 In addition to awarding certificates, NIIE and 1C have initiated discussions to explore new opportunities for collaboration. 1C is keen to provide additional software for managing goods, processes, and enterprise operations, allowing students to gain practical experience.
Some cute moments at the 1C Accounting Certificate Awarding Ceremony for students: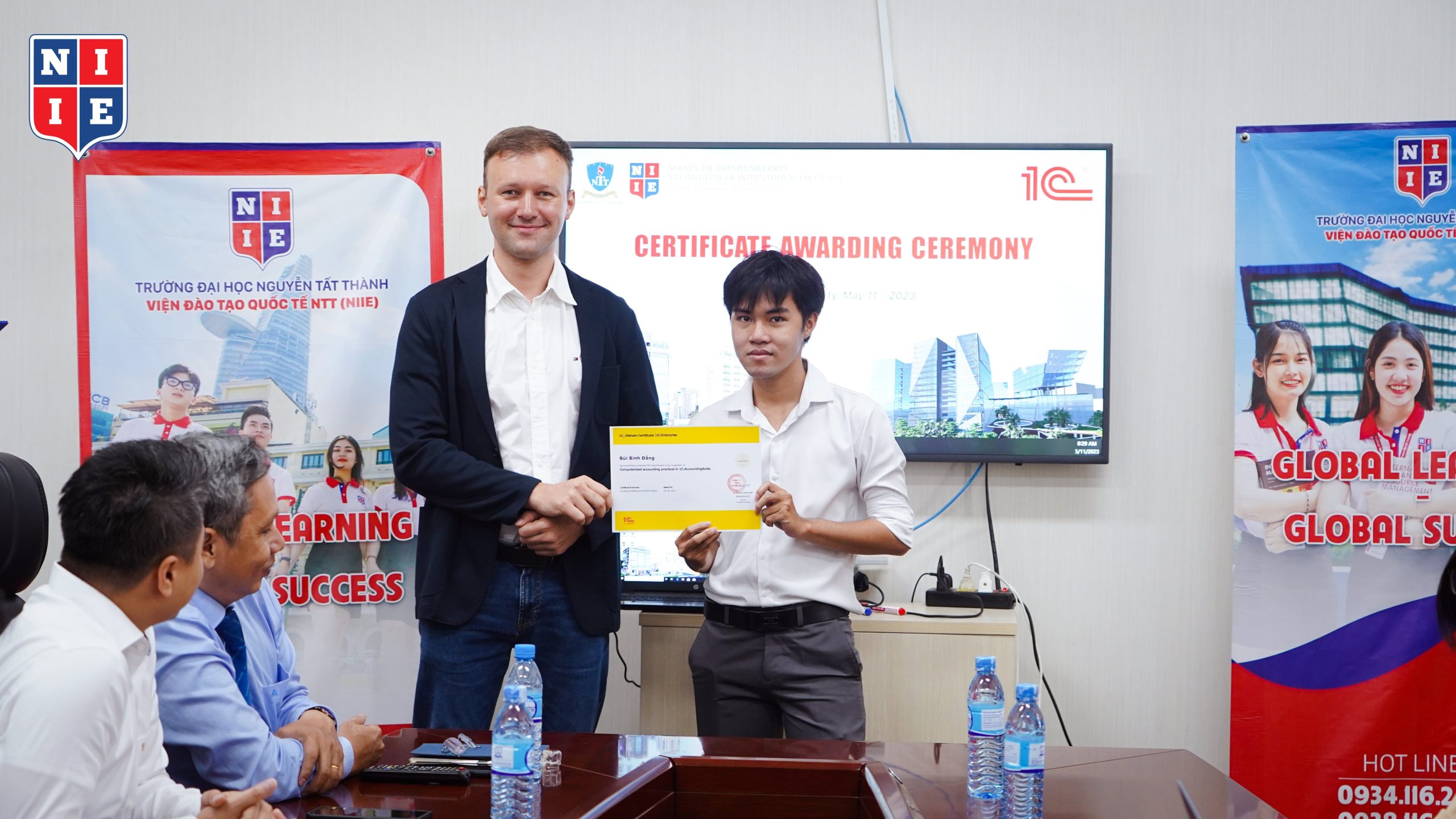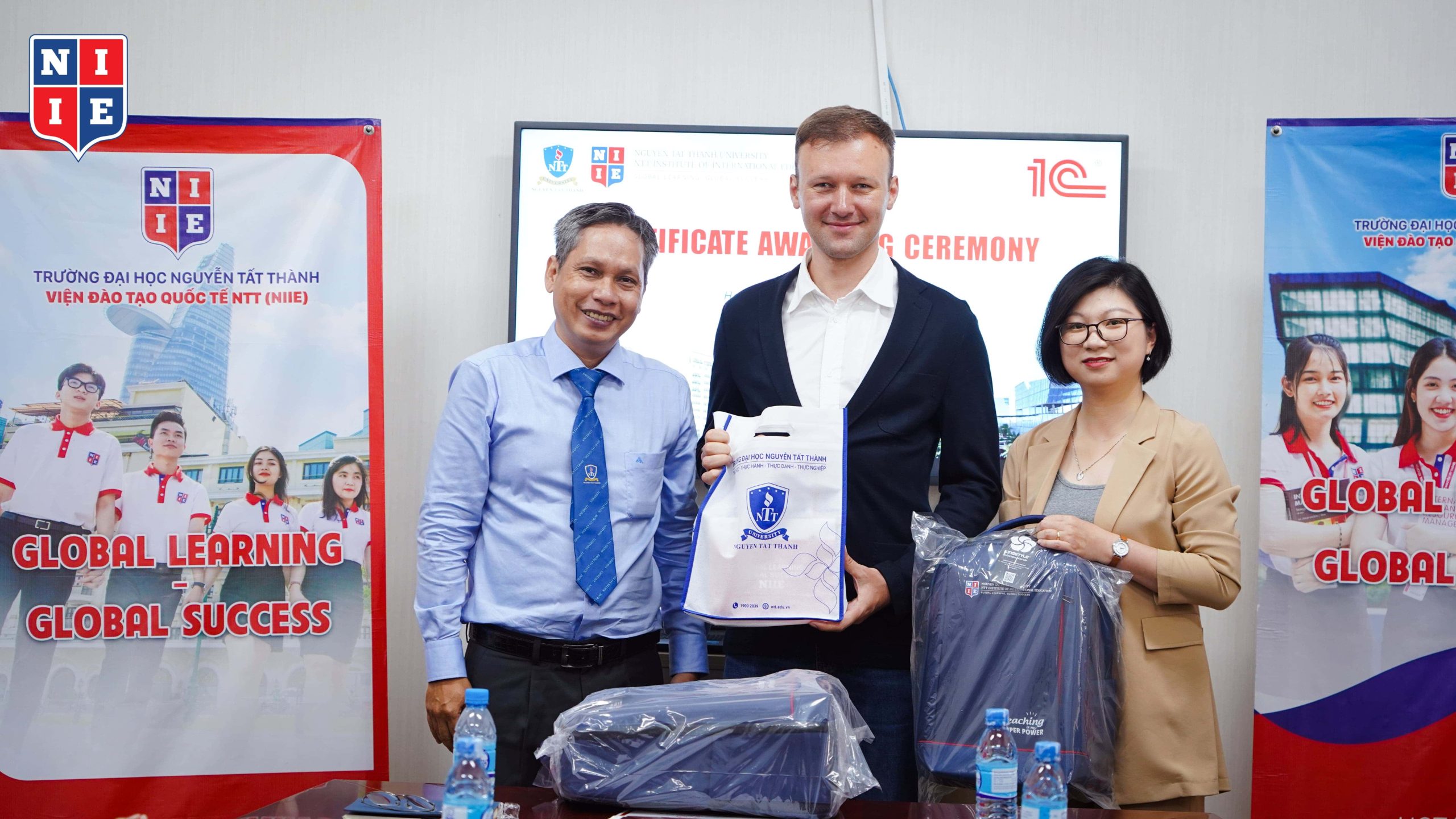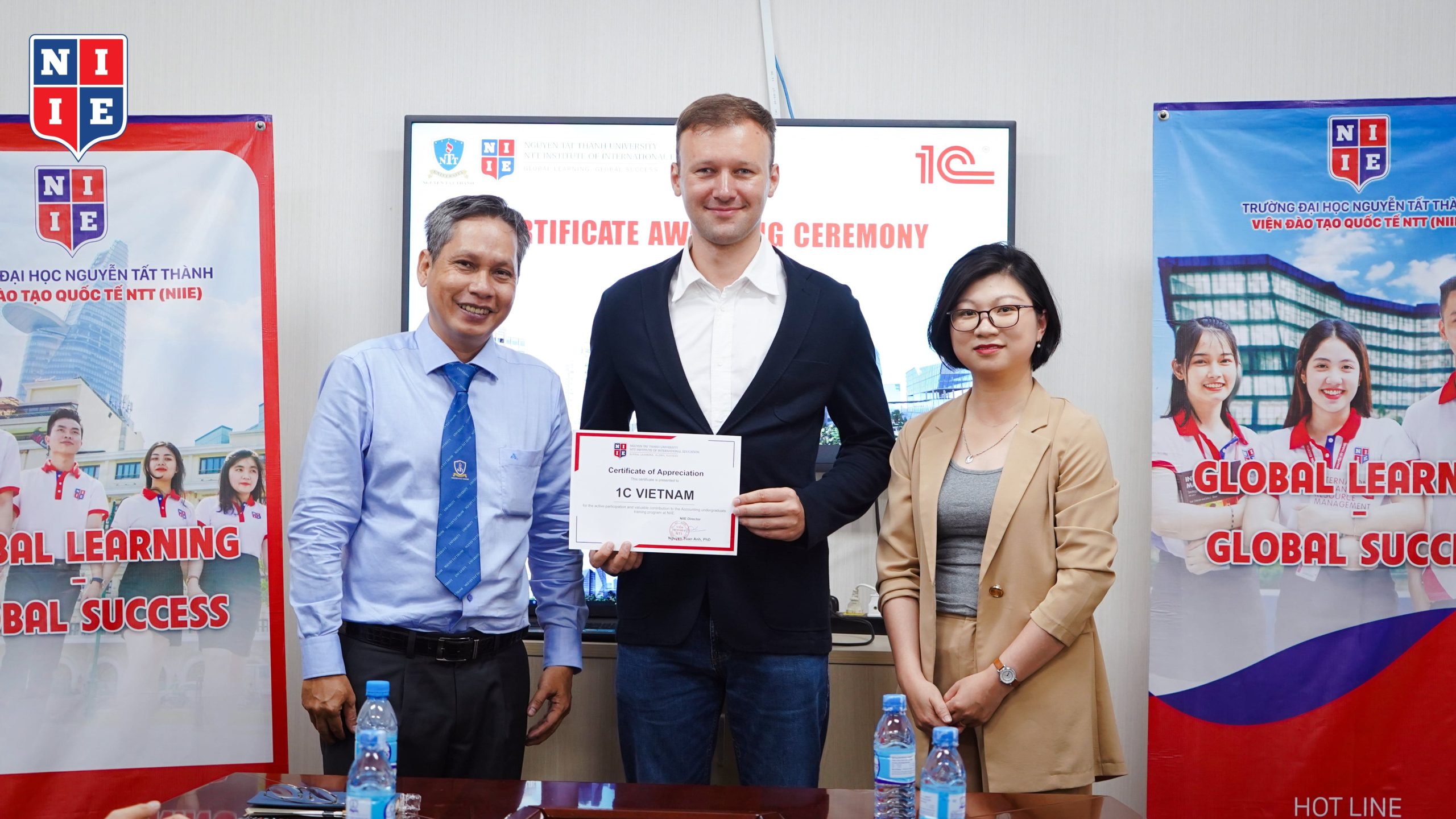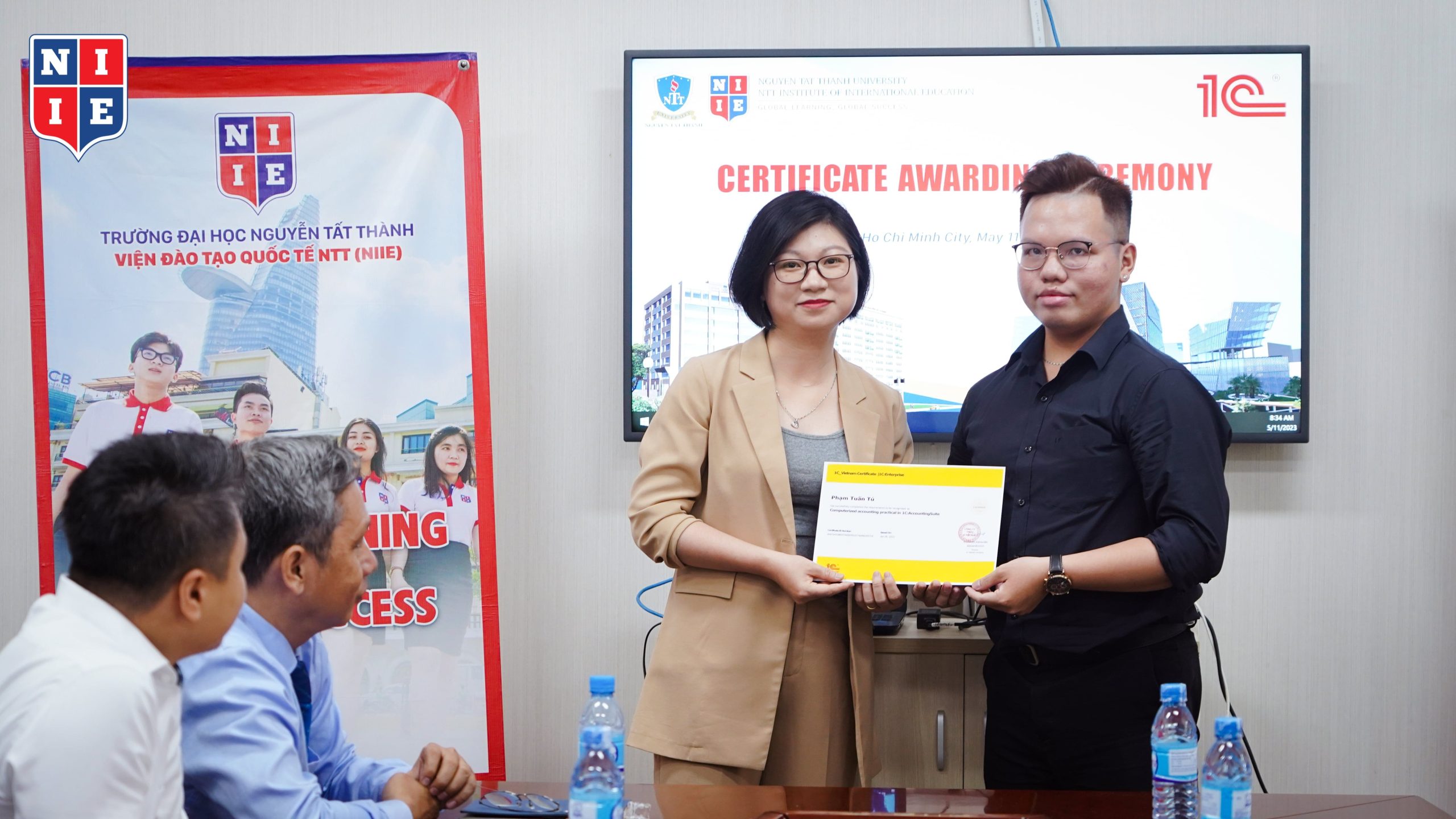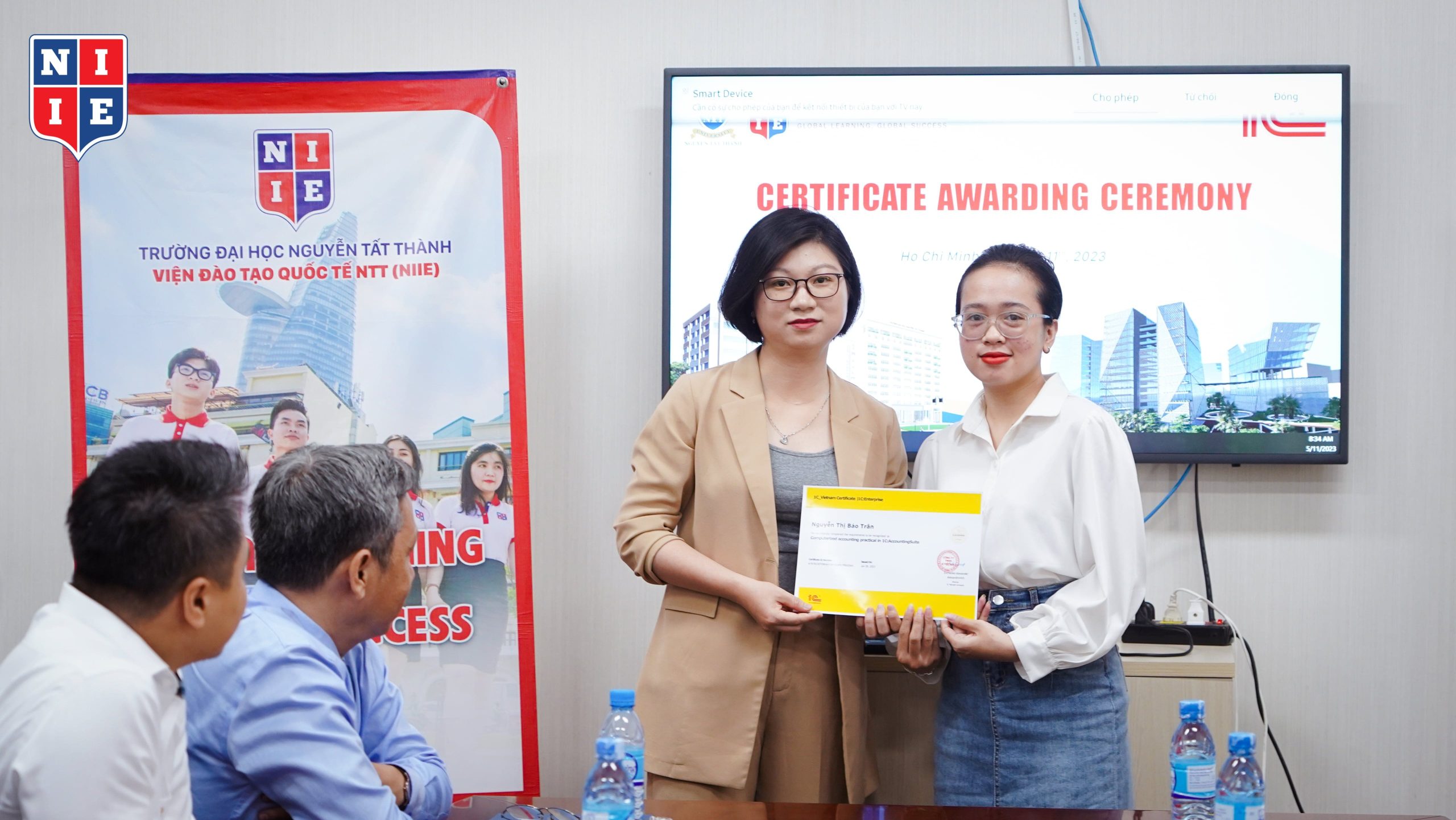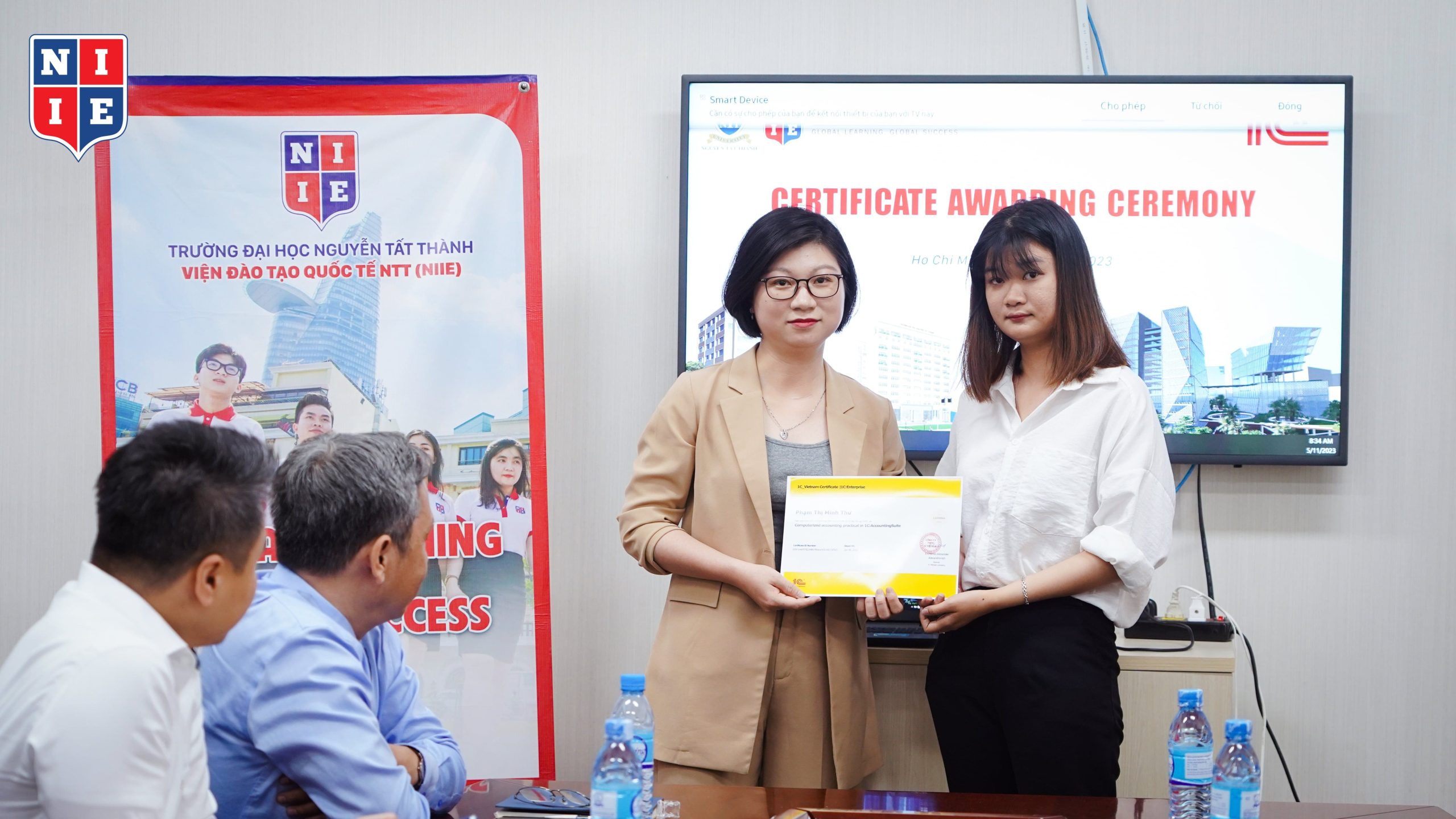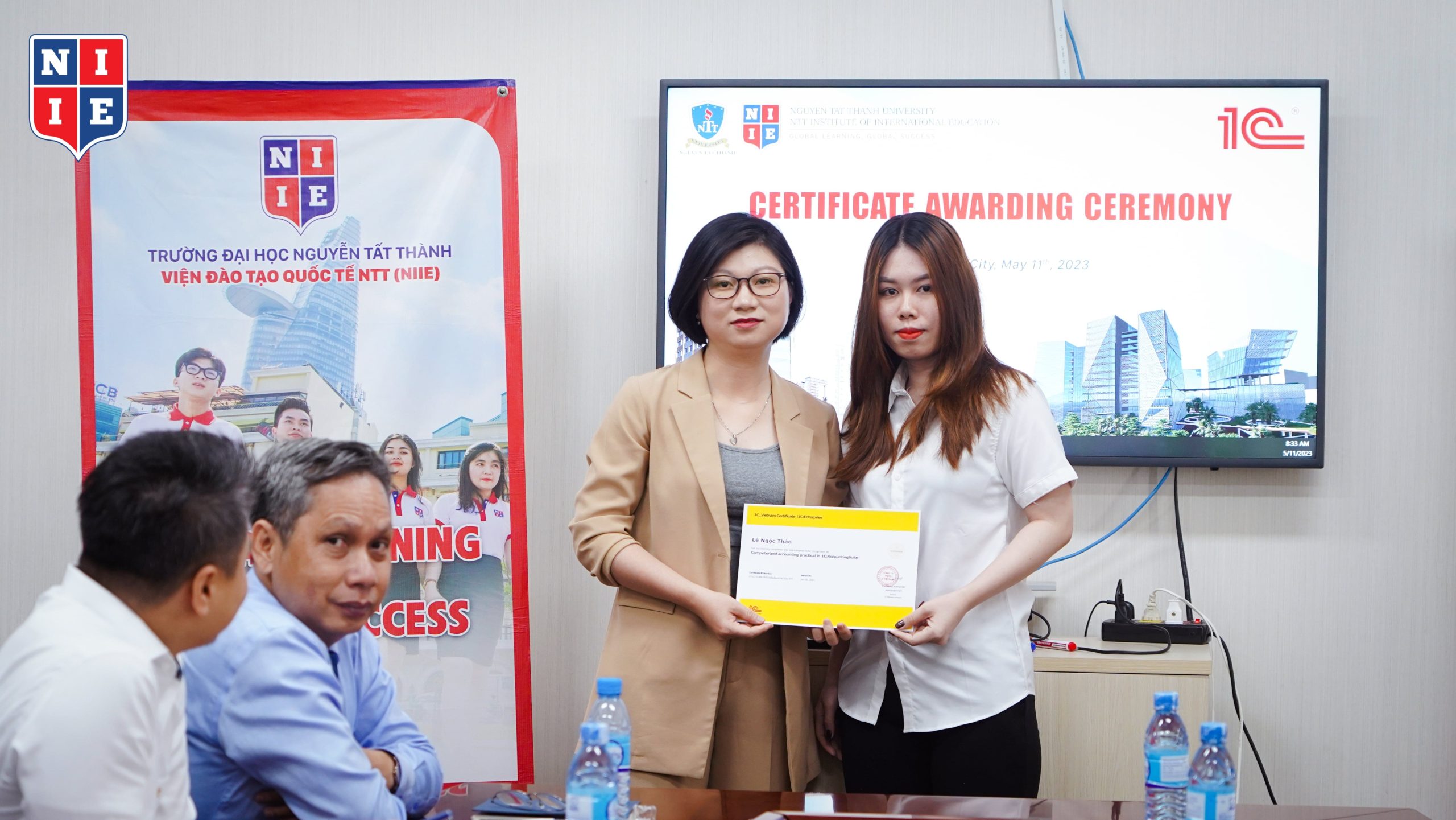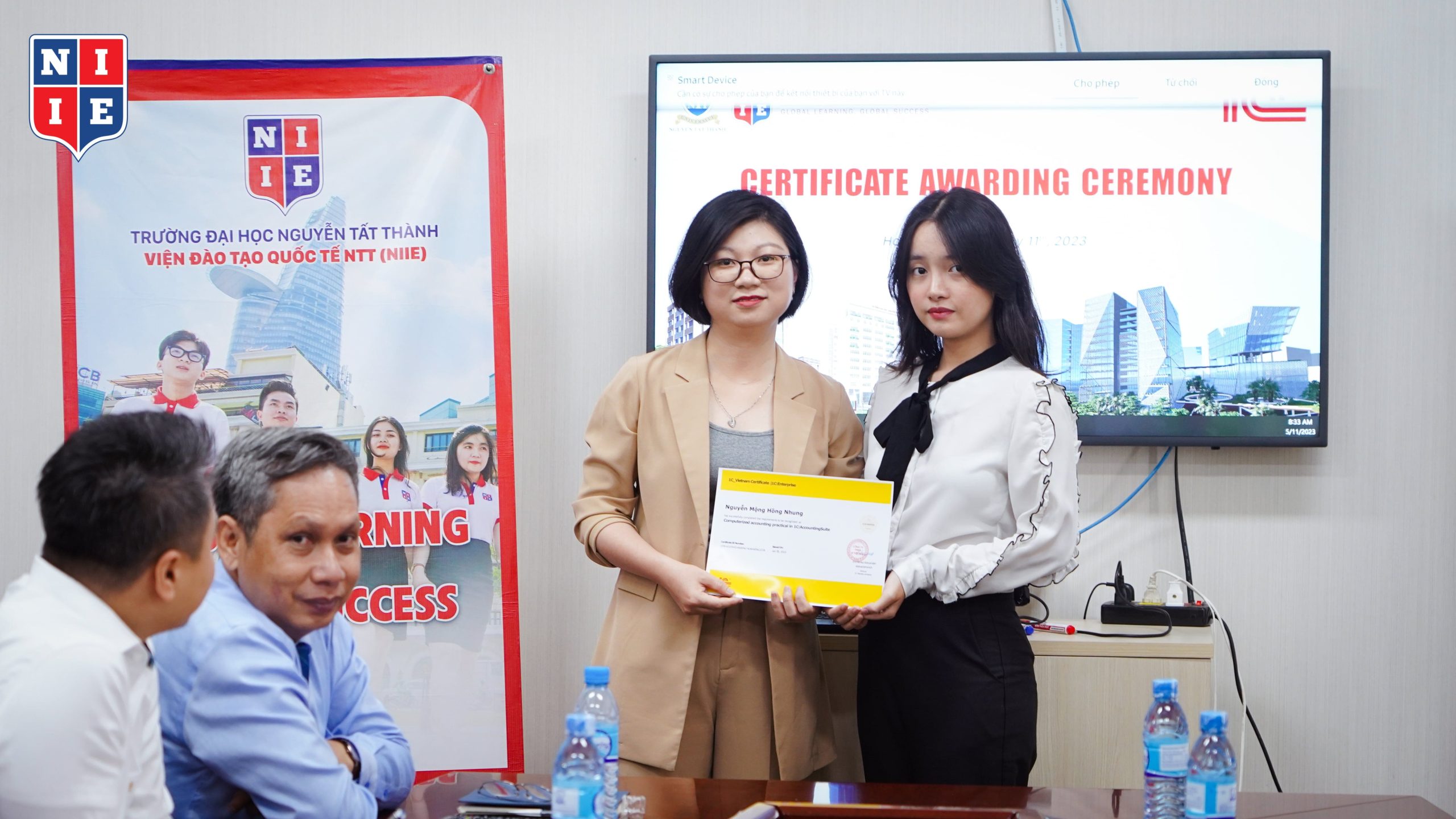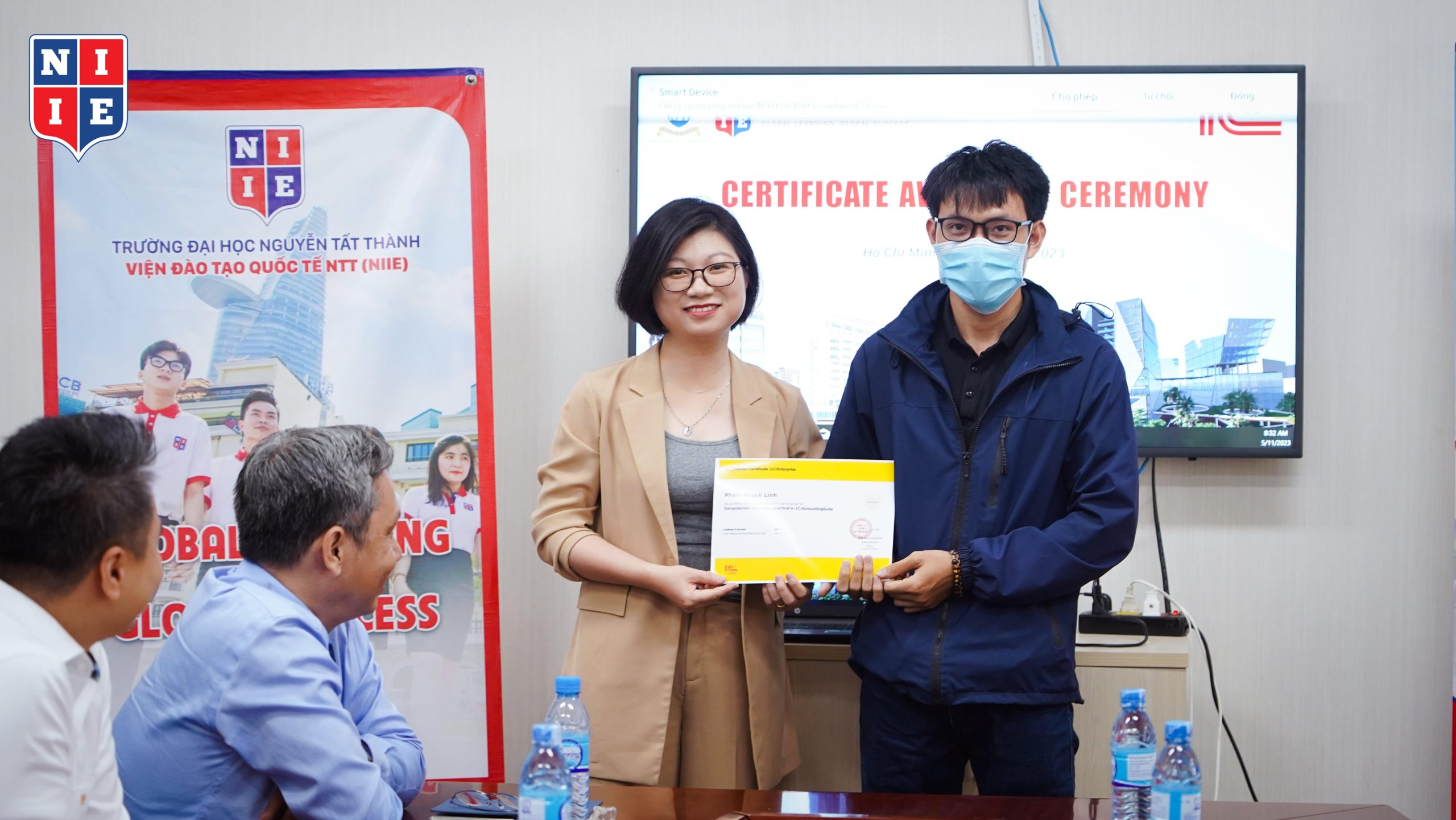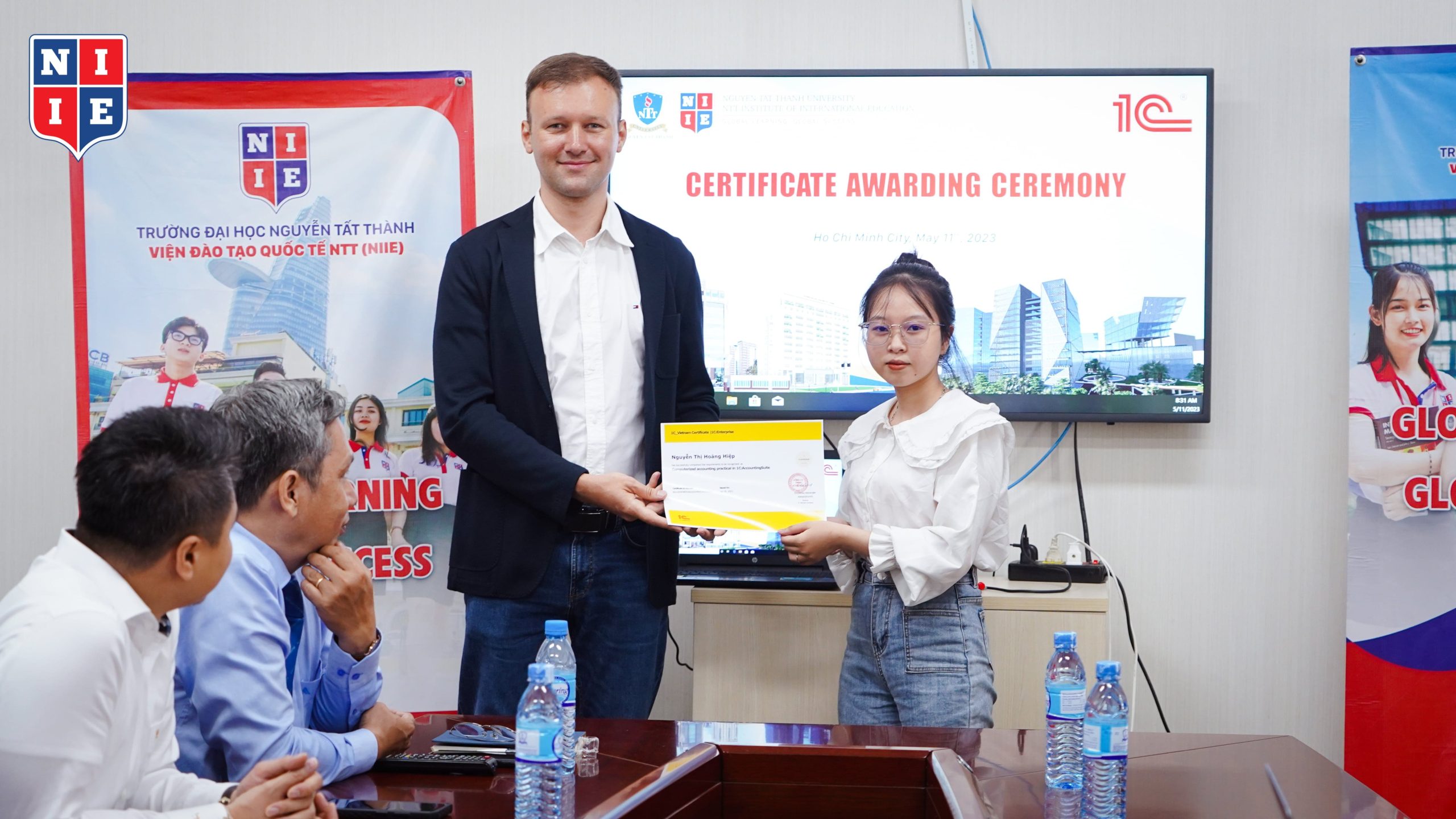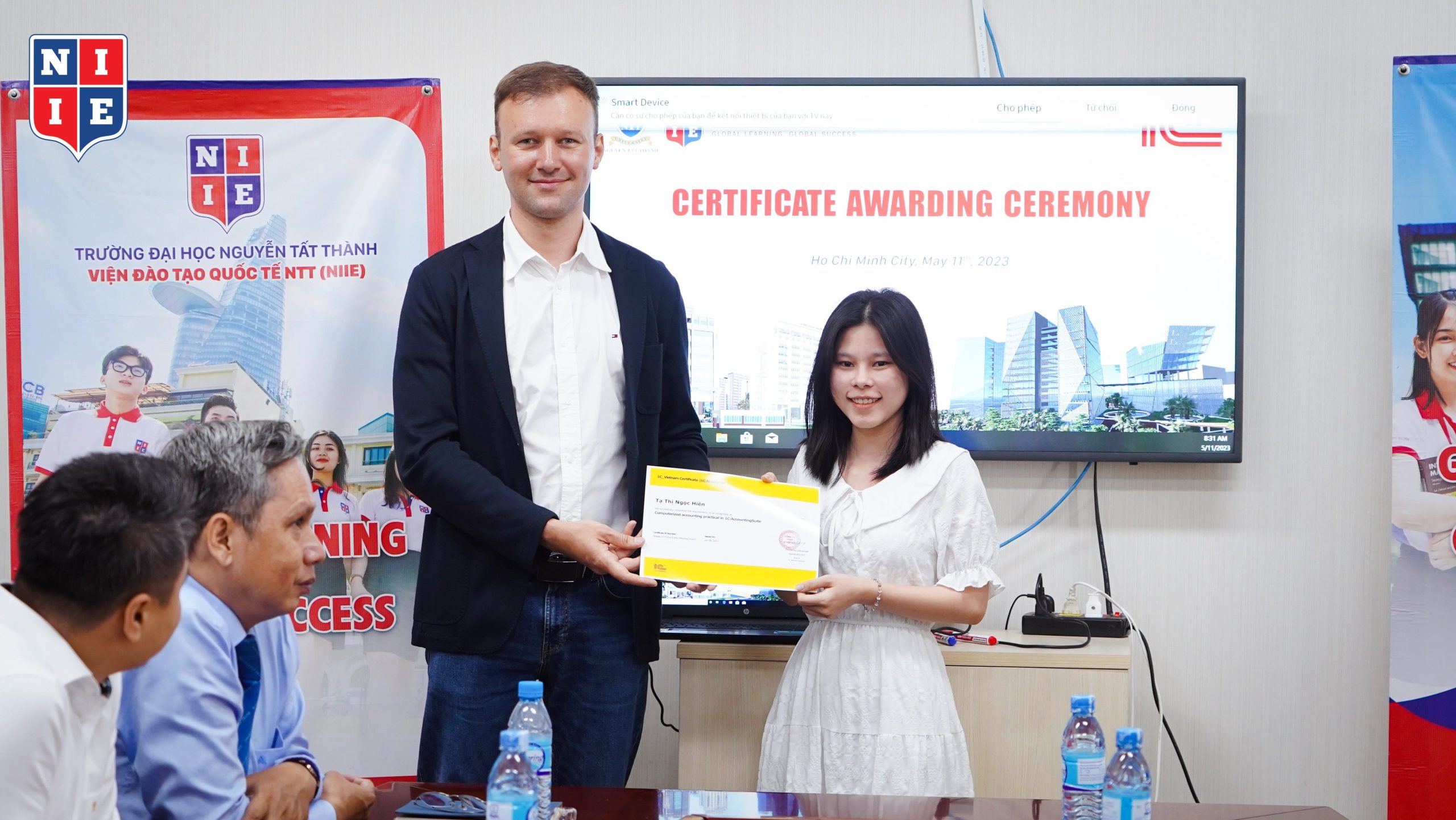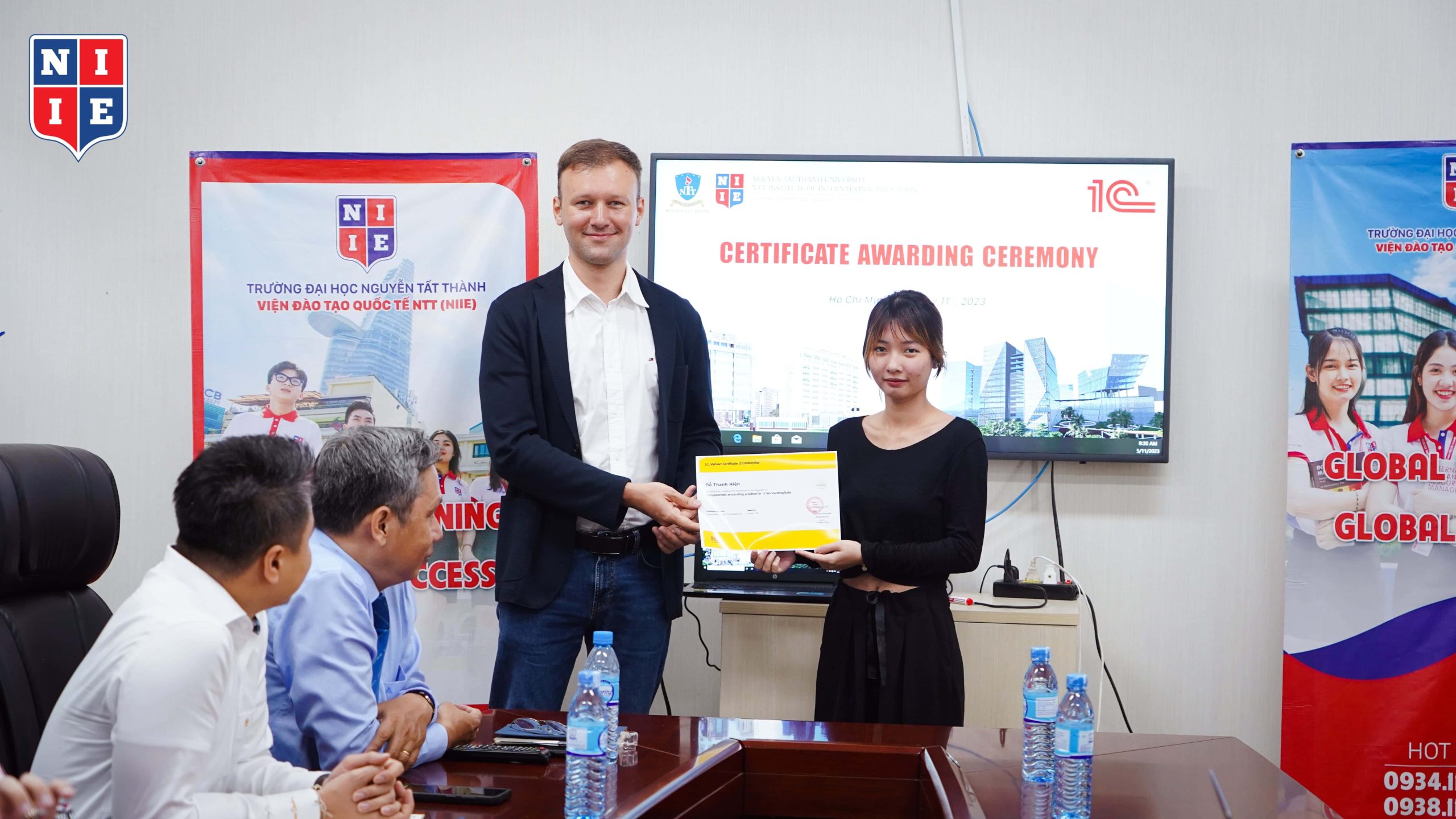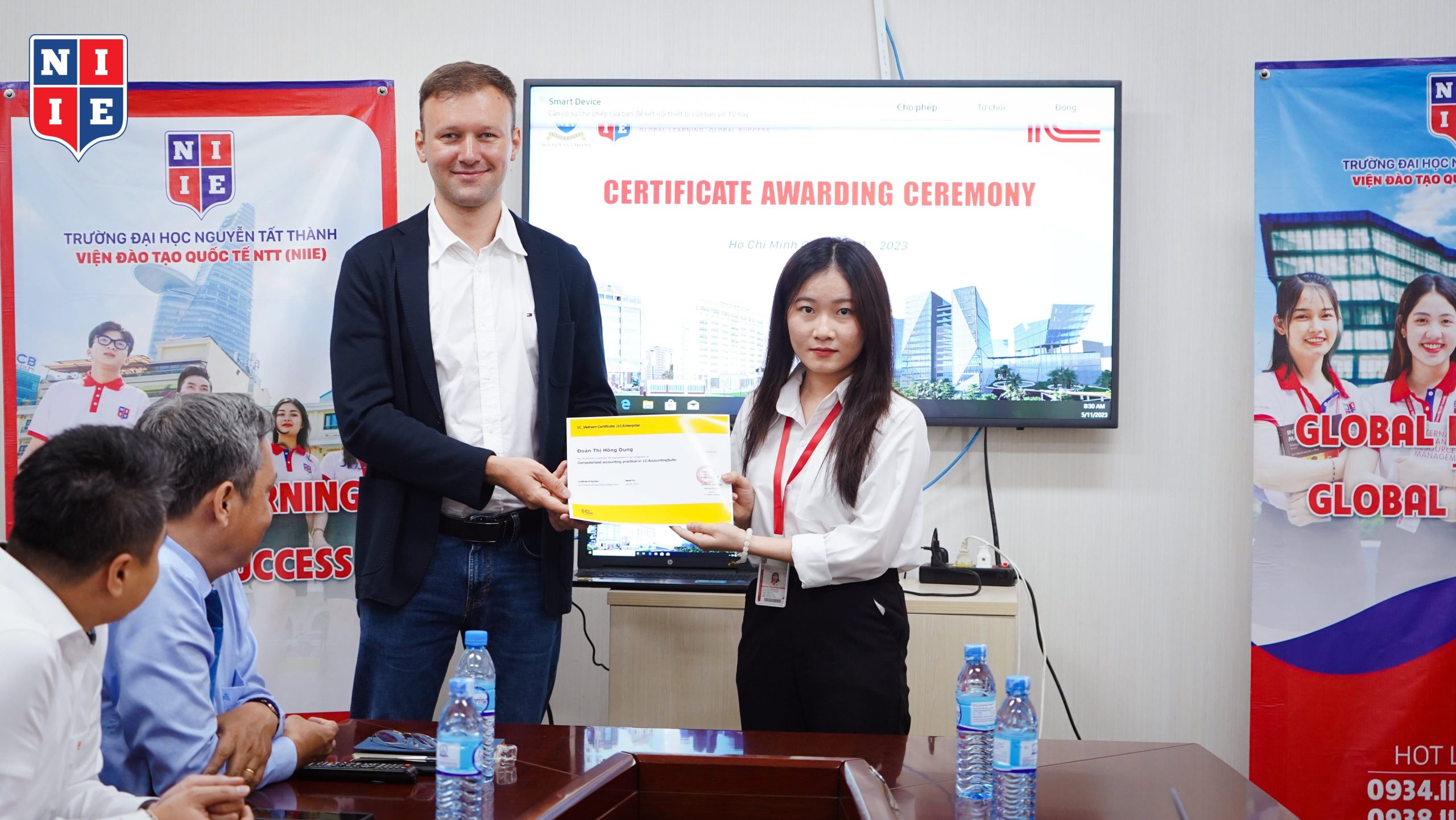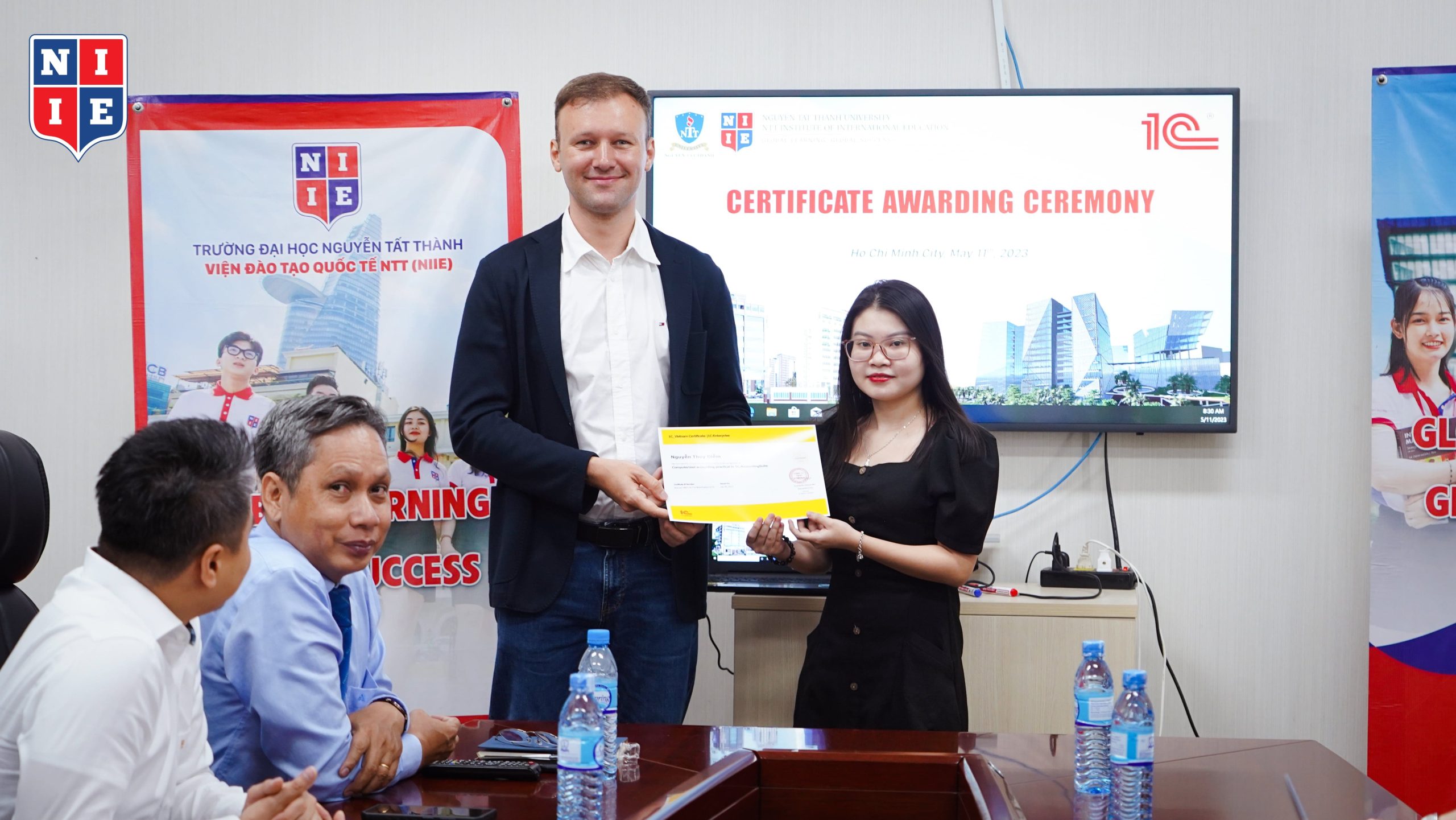 ———————————————
NTT Institute of International Education (NIIE) – Nguyen Tat Thanh University 
GLOBAL LEARNING – GLOBAL SUCCESS
Address: 458/3F Nguyen Huu Tho Stress, Tan Hung Ward, District 7, Ho Chi Minh City.
Hotline: 0934 116 244 / 0938 116 244
Email: niie@ntt.edu.vn