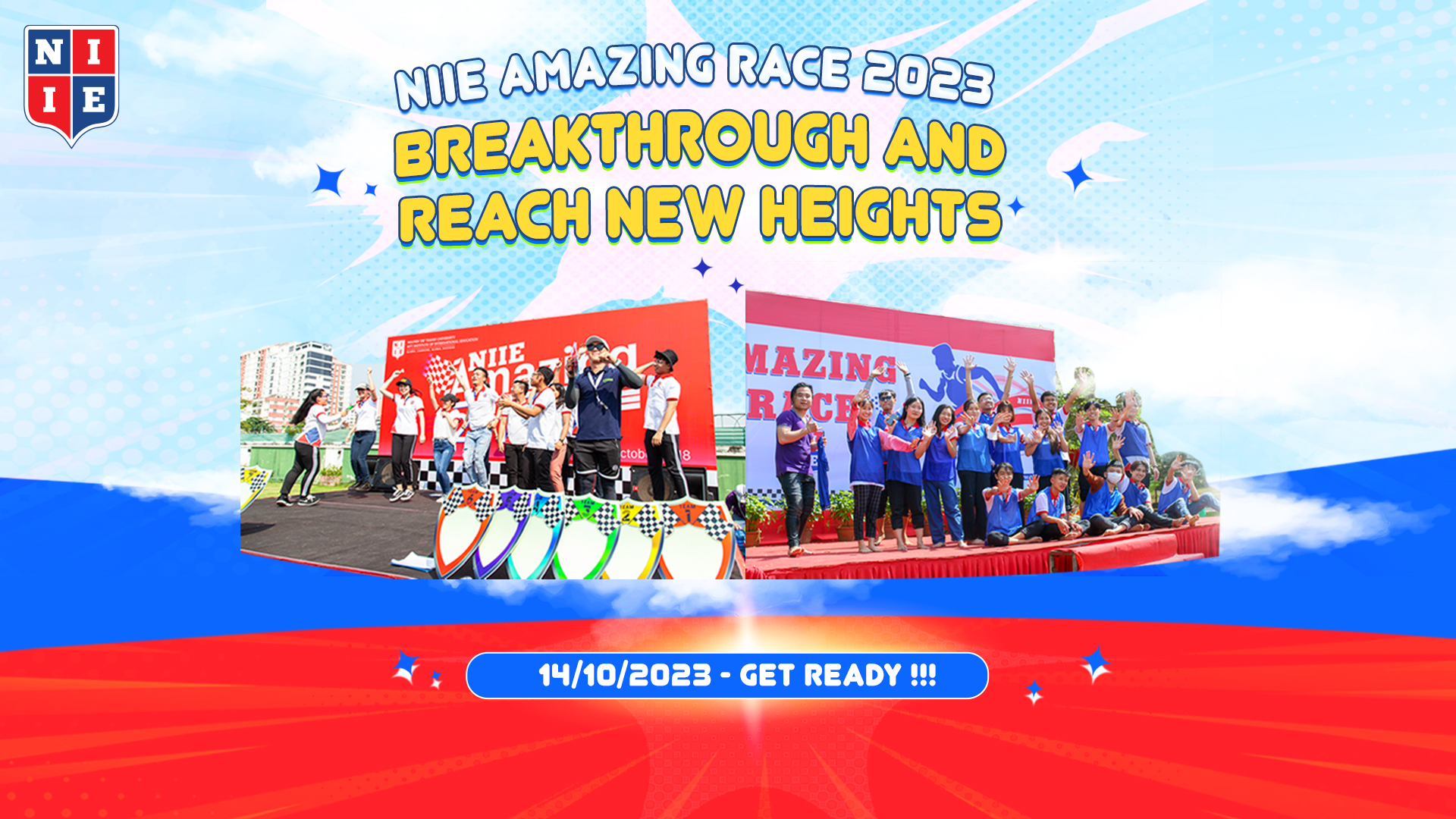 💃🕺Coming soon..
️🎉 NIIE Amazing Race 2023 – "Breakthrough and Reach New Heights" for the K23 Freshmen
Official registration is now OPEN!
⏳ Registration Period: September 25th – September 28th
⏳ Event Running Date: October 14th, 2023 (Saturday Morning)
⛳ Venue: Cầu Trắng Football Field (District 7)
🎫 Completely FREE for K23 Freshmen – NTT Institute of International Education (NIIE).
👉👉 Registration Link: https://forms.gle/u55LRBCUUUPFyops6
😍 With the theme "Breakthrough and Reach New Heights", NIIE Amazing Race 2023 promises to deliver exciting experiences, endless laughter, and unforgettable memories through:
✅ Dazzling cultural performances;
✅ Energetic physical challenges and teamwork games;
✅ Brain-teasers that will test your wit and camaraderie;
😉 Gain valuable insights from those who have "survived" university life in our sharing sessions.
…
📌 What's more, this program is the perfect opportunity to find new friends (or maybe even a crush) for the upcoming four-year journey. So why wait? Form your team and register now!
👀 Limited tickets are available, and registration may close once we reach capacity, so K23, be quick!
📌 Note: Remember to snap a check-in photo during the event, as it'll count towards your development points post-program.