In today's modernized world, technology significantly influences user habits and behaviors, driving an increasing demand for Digital Marketing roles. This field is considered a hot profession among students due to its constantly evolving, innovative nature and potential for substantial income. To deepen student understanding of Digital Marketing, NIIE organized the "Digital Marketing" seminar, featuring Mr. Thai The Duy, MBA, from VGrowth Development Limited Liability Company as a speaker.
Introducing the speaker's background, Mr. Thai The Duy, MBA, is an expert with over 14 years of experience in Banking, Fintech, Digital Marketing, and Sales. He has lived for more than 10 years in Singapore and held the position of Deputy Head of Investor Relations at Validus – one of the Fintech companies invested in by the Temasek Holdings Group of the Singapore Government.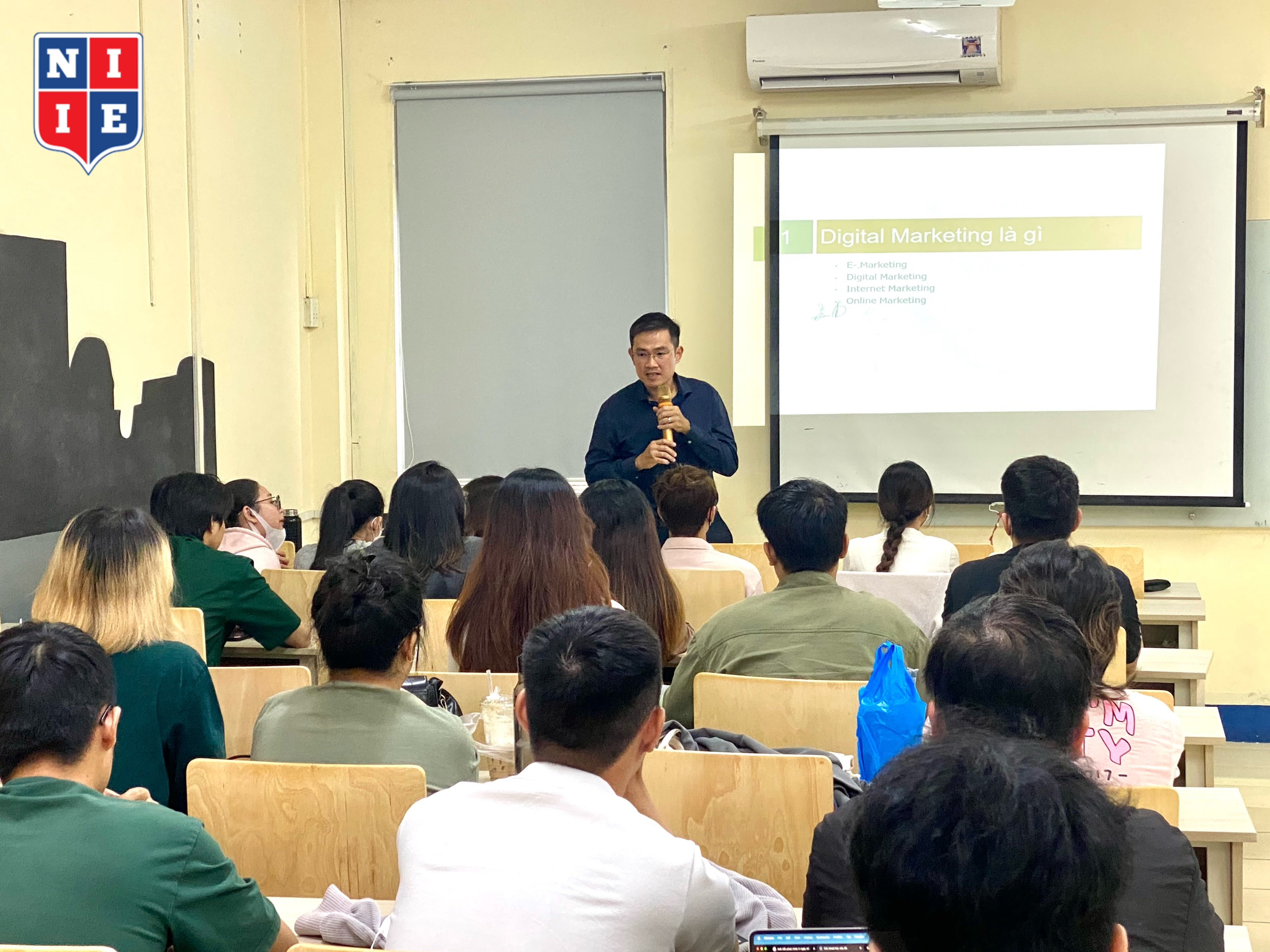 During the seminar, NIIE students gained a systematic understanding of Digital Marketing, practical applications in a Digital Marketing environment, commonly used tools by businesses, supplementary skills for Digital Marketers, methods to set objectives, utilize digital channels to boost sales, build brands, and establish an effective measurement system (KPI). From these practical insights, students learned what they need to equip themselves with to meet the demands of enterprises for various roles: Junior Digital Marketer, Senior Digital Marketer, Digital Marketing Manager and going further is the position of Head of Digital Marketing.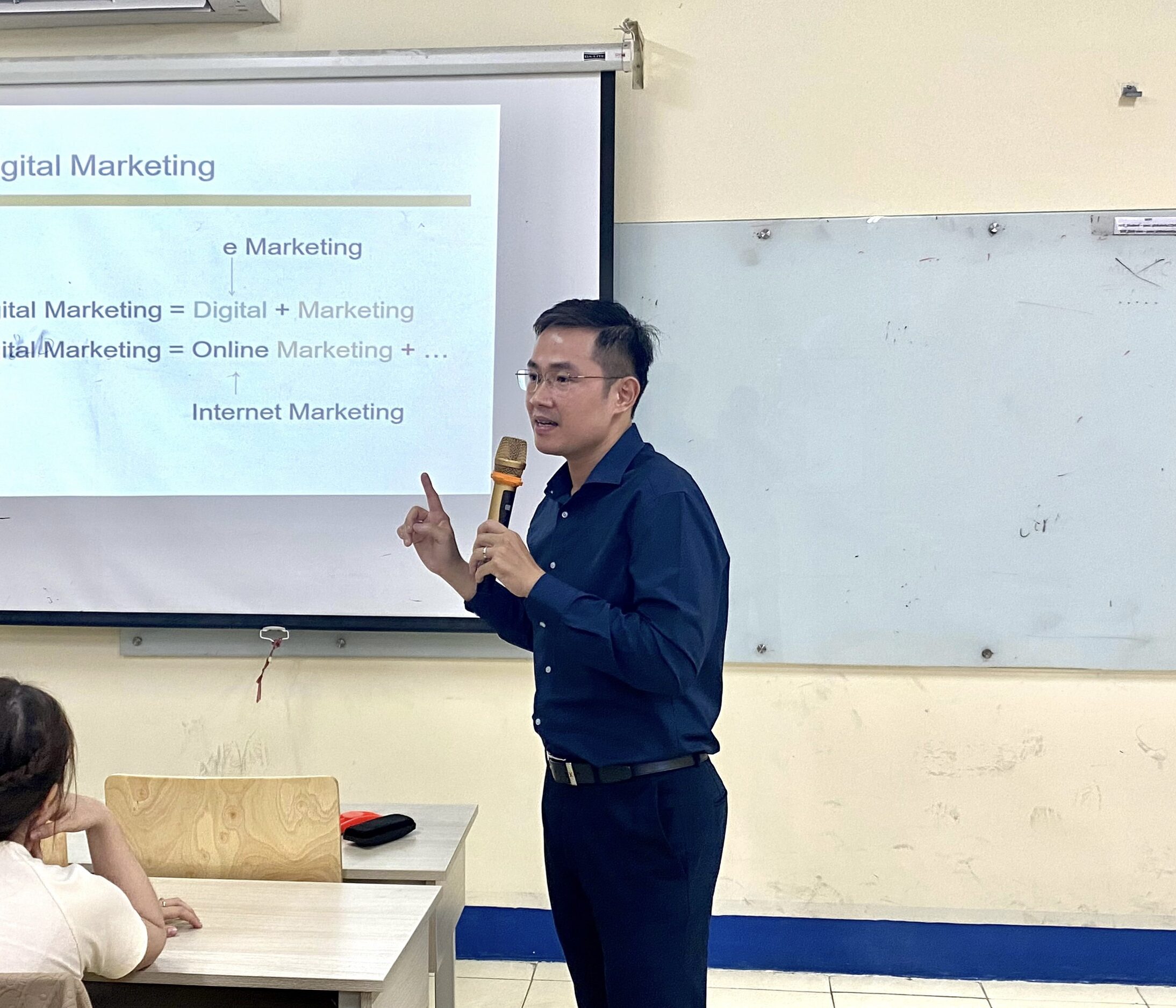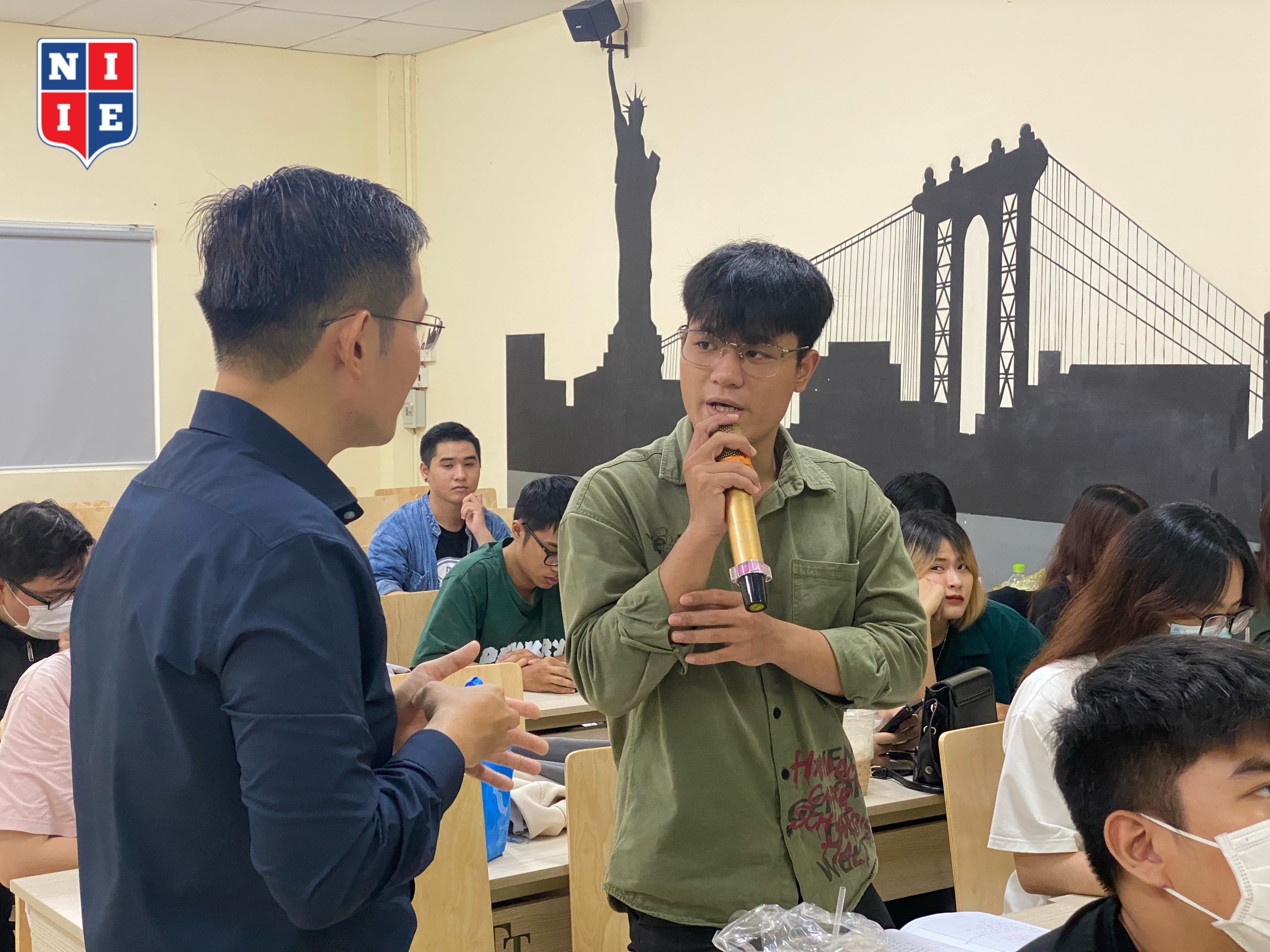 With over 14 years of work experience in several companies and holding key positions, the speaker's expertise generated enthusiasm among the students. Under his guidance and approachable demeanor, students felt confident to ask numerous questions. Most attendees were third-year students, showcasing a significant interest in understanding employer requirements, internship qualifications, and post-graduation job opportunities. The speaker patiently answered these questions, alleviating pressure for students participating in internships and actual work in companies and enterprises.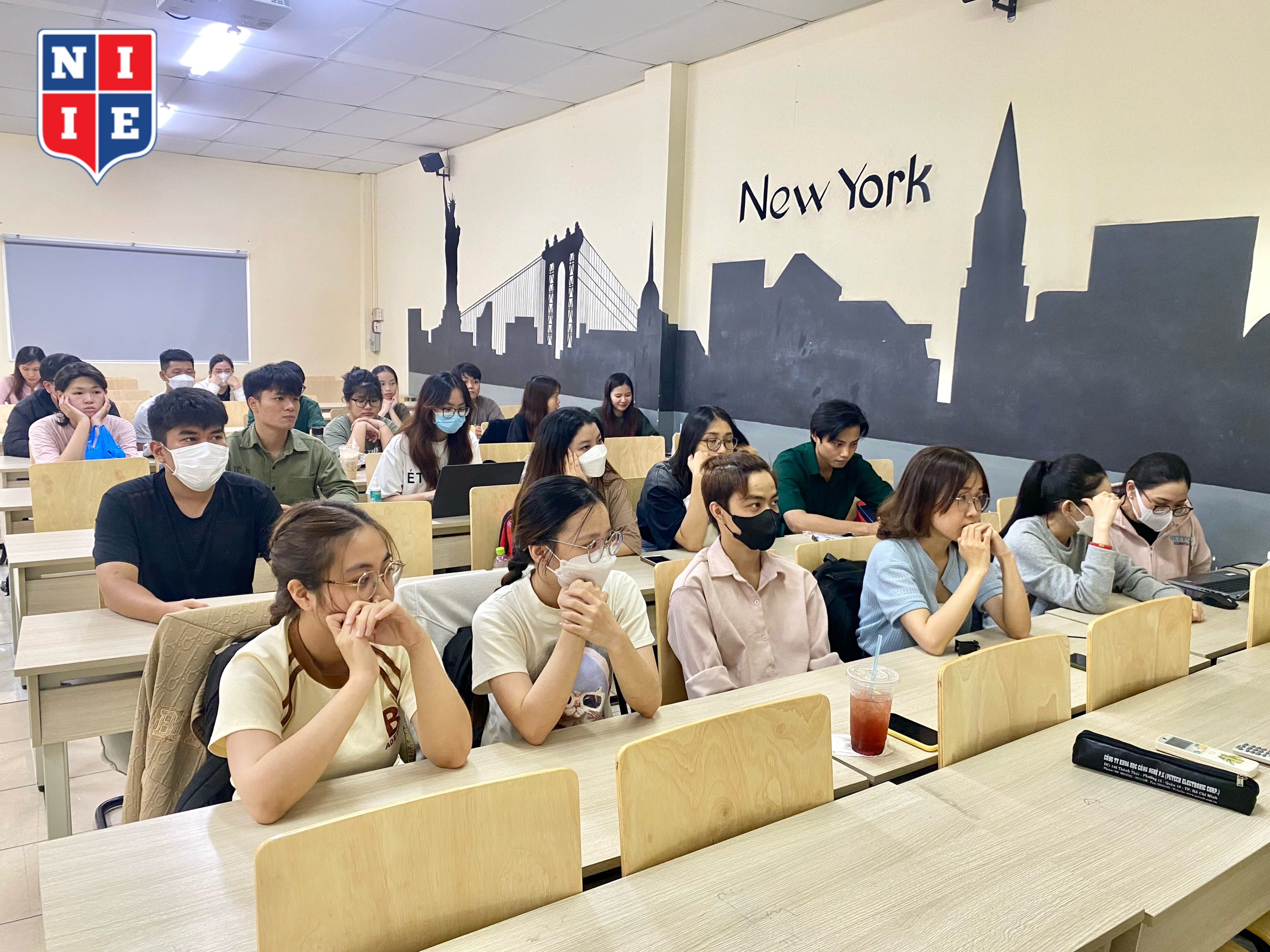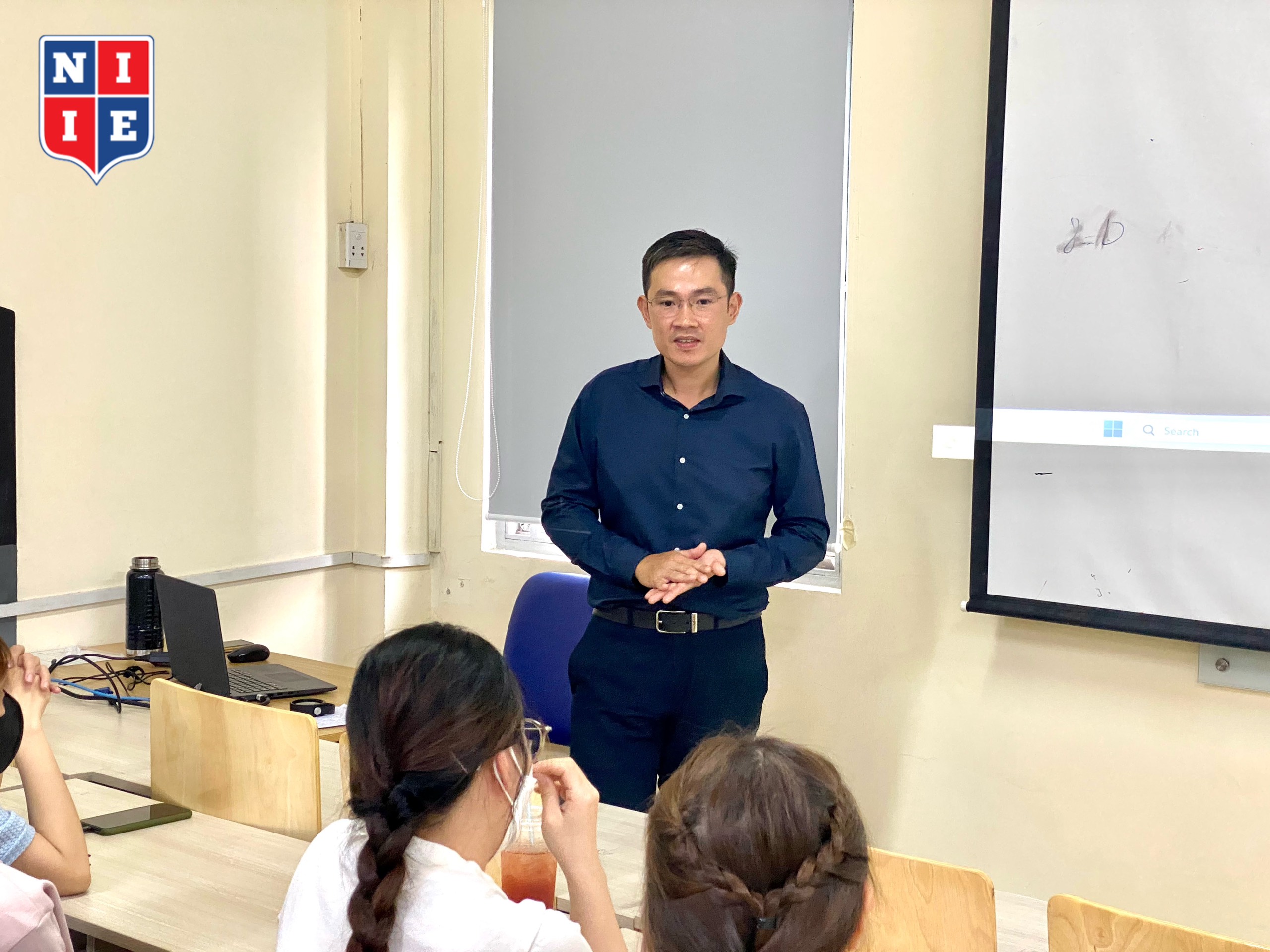 Before concluding the seminar, the speaker generously offered heartfelt advice to help students shape their careers after leaving the academic environment. Digital Marketing, an intriguing and dynamic field, requires students to continuously update their knowledge and relevant skills due to its rapid evolution. Additionally, Mr. Duy emphasized the importance of networking within the Digital Marketing community to broaden understanding, gain experience, build new relationships, and advance careers in this field.
———————————————
NTT INSTITUTE OF INTERNATIONAL EDUCATION – NGUYEN TAT THANH UNIVERSITY
GLOBAL LEARNING – GLOBAL SUCCESS
Address: 458/3F Nguyen Huu Tho, Tan Hung Ward, District 7, Ho Chi Minh City
Hotline: 0934 116 244 / 0938 116 244
Email: niie@ntt.edu.vn